Visit of the Brazilian Army Commander at the CISM HQ in Brussels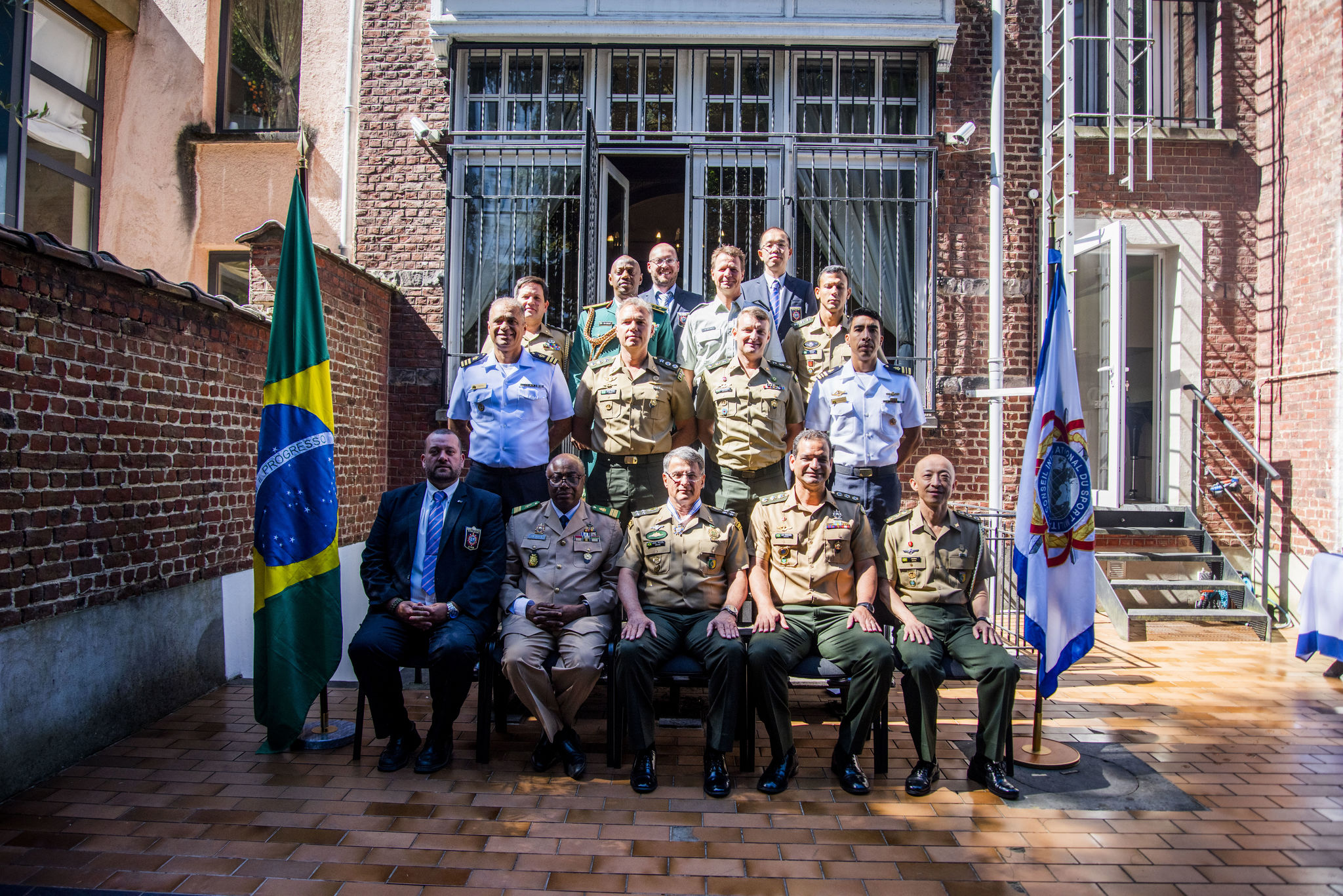 BRUSSELS (BEL) – On July 4, 2019, the CISM Secretary General Colonel Dorah Mamby Koita and its staff received the visit of the General Edson Leal Pujol, Brazilian Army Commander, at the CISM HQ in Brussels.
General Leal Pujol is the first Brazilian Army Commander to visit the CISM HQ in Brussels. During his visit, the General Pujol was briefed about the unique history of CISM, the range of activities that the Organization has been developing for 71 years in the field of the military sports, solidarity, academy and the development of the peace around the world, but also about the important work performed by the Brazilians deployed in the CISM HQ.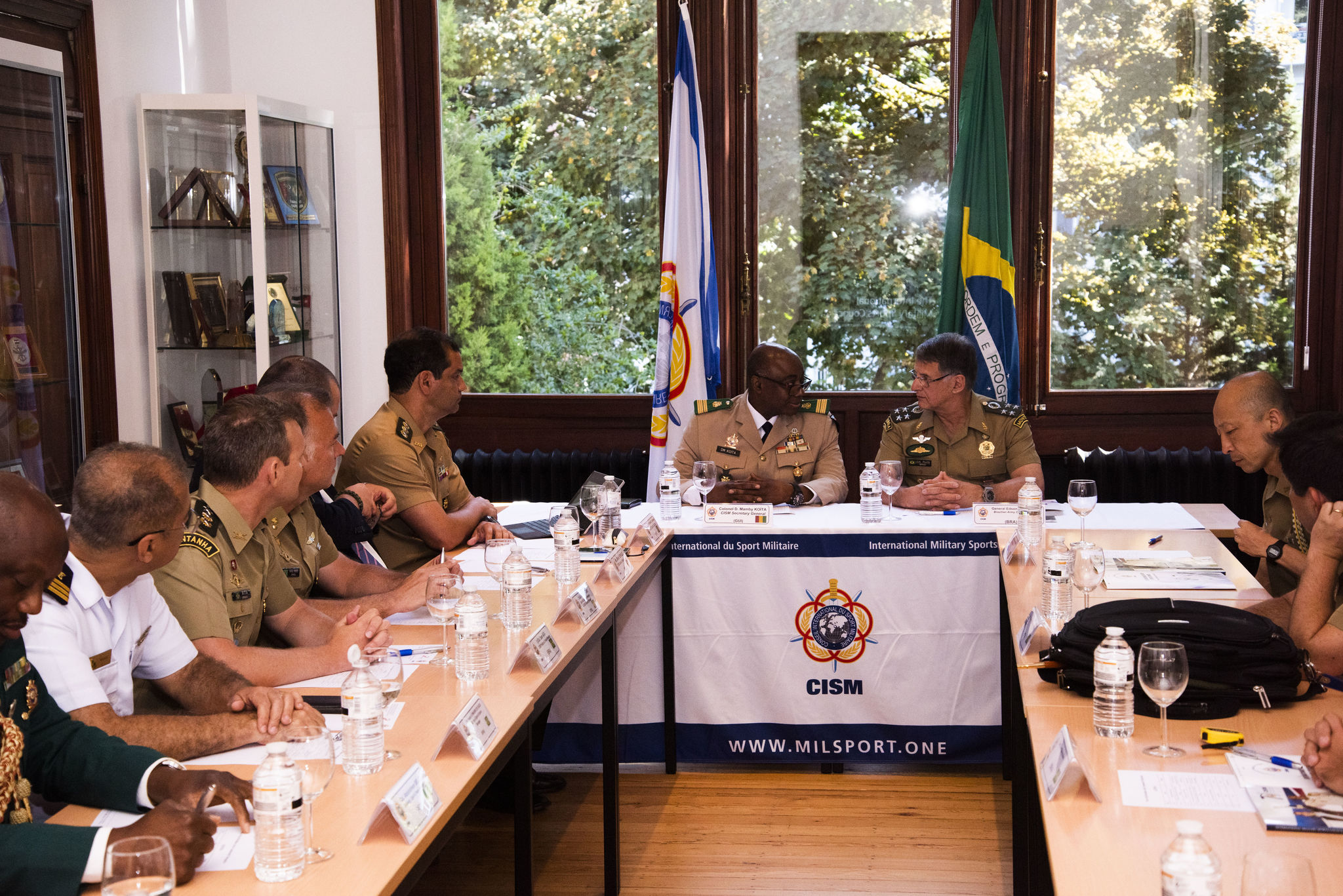 The Brazilian Army Commander highlighted that the President of Brazil, the Minister of Defense and himself give a special attention to the military sports, as they believe it is really a useful tool to develop key attributes in the military personnel and as a manner to bring together armed forces on the sports fields.
He stressed that the values and goals spread by CISM around the world are the same that the Brazilian Army believes in and it is one of the reasons why the Brazilian Army has been supporting CISM HQ, its major events and championships for many years.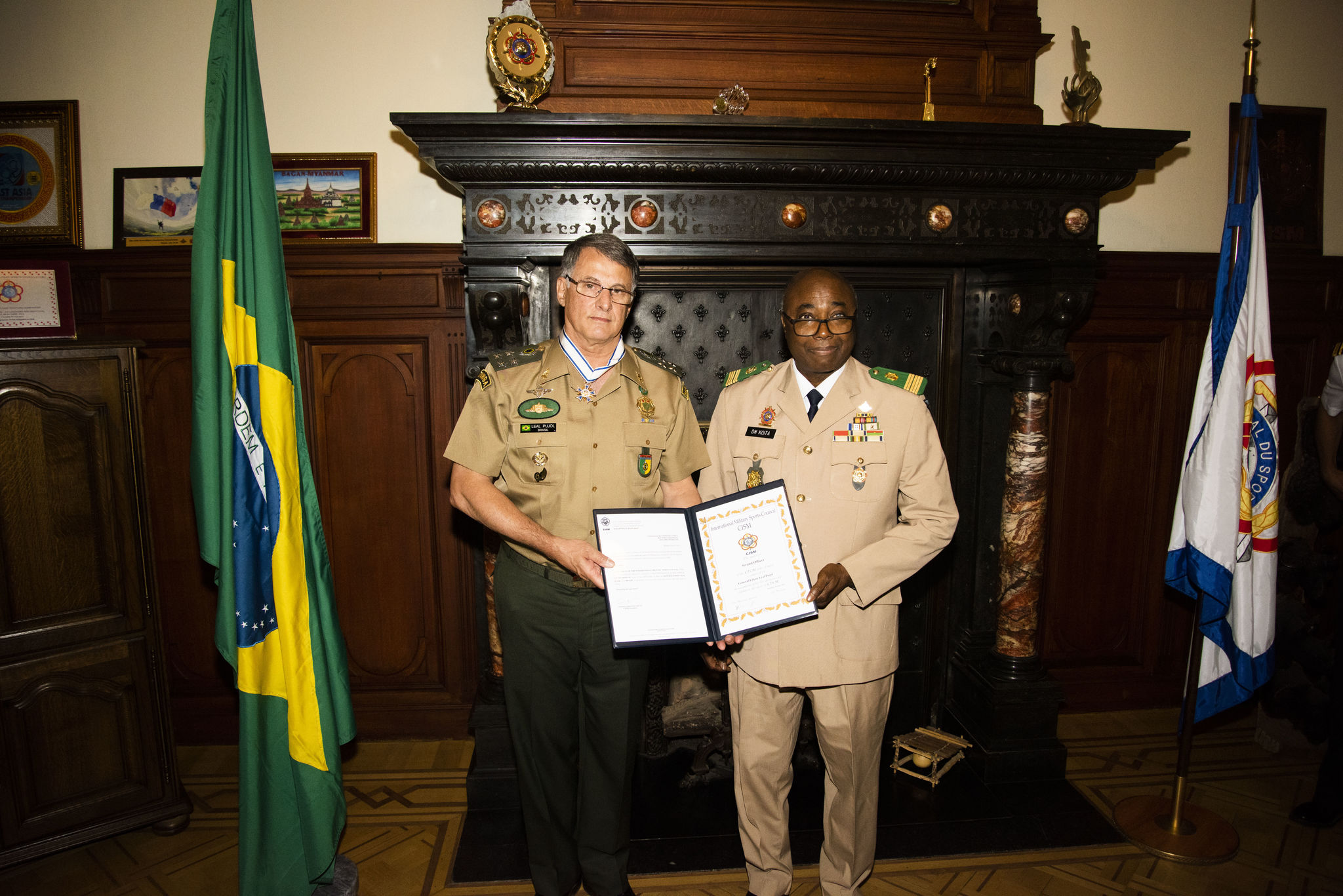 Finally, General Edson Leal Pujol was bestowed with the Grand Officer of the CISM Order of Merit as a recognition for his contribution to the development of the military sports on national and international level.
The Brazilian Delegation has already confirmed that Brazil will host the first Board of Directors Meeting of 2020 in Brasilia, the 47th edition of the World Military Track & Field Championship in Rio de Janeiro in 2020 and the 49th edition of the World Military Equestrian Championship also in Rio de Janeiro in 2021.
(Source: CISM HQ)