CISM 2023 International Symposium: A Day of Remarkable Academic Contributions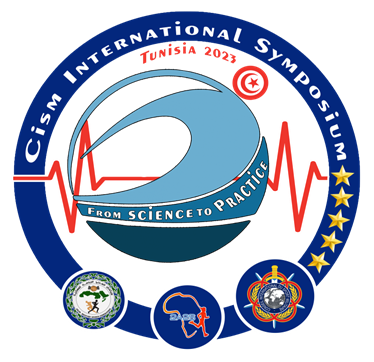 TUNIS (TUN) - The second day of the CISM 2023 International Symposium, held in Tunis, Tunisia, commenced with a wave of outstanding academic presentations that captivated the audience. Esteemed scholars and experts delivered groundbreaking research, fostering enlightening discussions on the theme of military and sports science.

The morning sessions featured several thought-provoking studies, including:
"The Impact of the COVID-19 Pandemic on the Physical and Emotional Well-Being of Sporting Men and Women in the South African National Defense Force" presented by Lt. Col. Etresia Terblanche.
"12-Week Circuit Training Proposal with Overload Volume and Intensity Control on Body Composition and Muscular and Cardiorespiratory Fitness of Brazilian Army Recruits" by Gelson Luiz Pierre Junior.
"Assessing the Performance Capacity of High-Level Military Athletes" led by Dr. Hanene Djemaiel.
"Fatigue, Dehydration, and Academic Performance in a Military Course" presented by Sgt. D'Urso, F.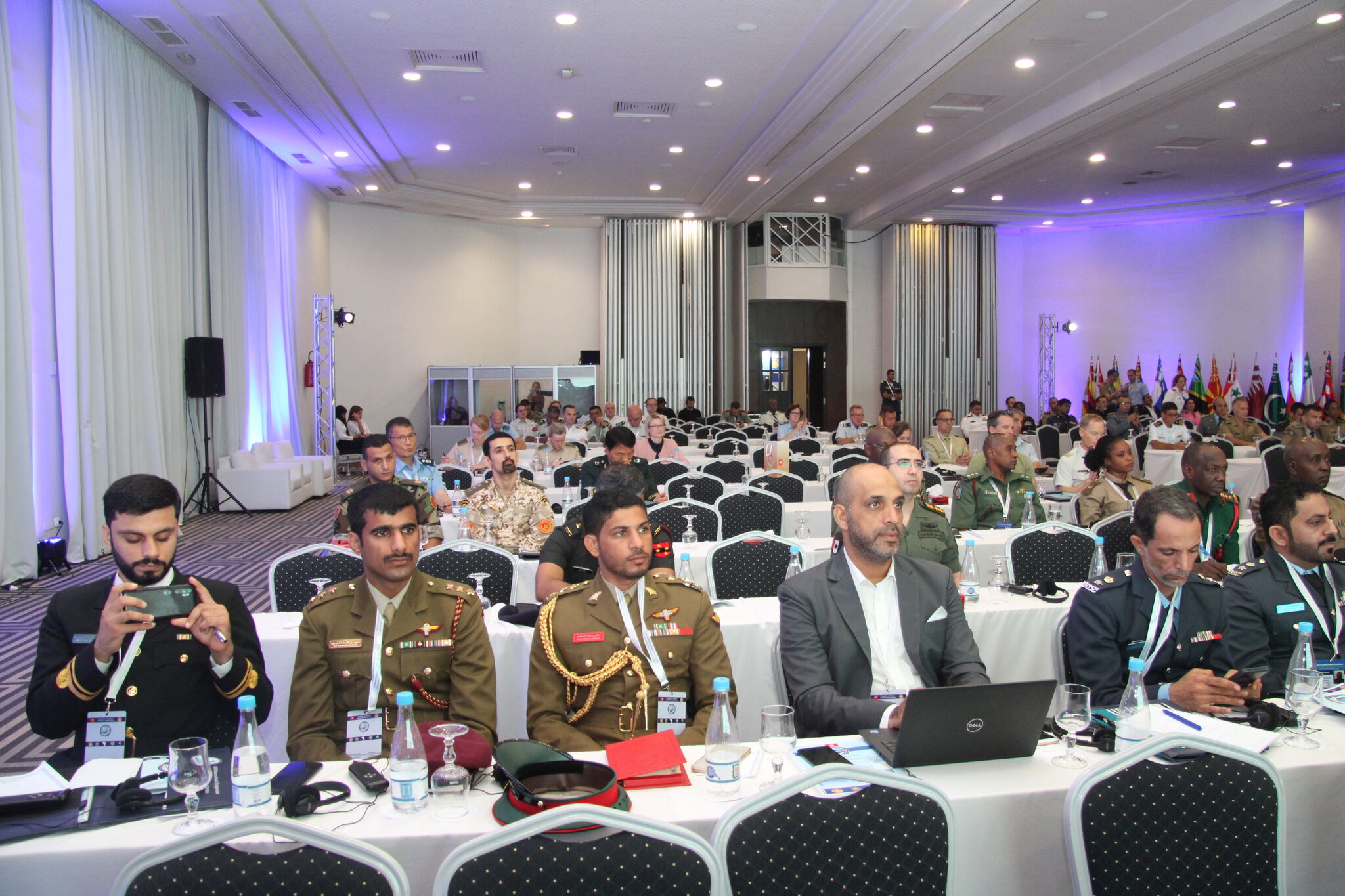 In addition, the morning sessions featured a lecture by Dr. Karl E. Friedl on "Body Composition Metrics for Fit and Healthy Military Men and Women," as well as presentations on topics such as resistance training by electromyostimulation, insulin resistance biomarkers, physical performance standards, and the impact of sports on the development of mentally and physically healthy military command staff.
After a brief lunch break, the symposium resumed in the afternoon with an array of exceptional studies, including:
"Leadership Characteristics of Sport and Military Groups" by Col. Walter Borghino.
"The Use of Complex Control Exercises to Test and Assess Military Physical Fitness" presented by Col. Vladimir Nevaev.
"Peculiarity of Cadets' Physical Education Organization in Pre-University Educational Organizations of the Ministry of Defense of the Russian Federation" by Alexander S. Ivanov.
"Effect of Adding an In-Service Training Program in Indiscipline Prevention and Management on Maghrebian Secondary School Physical Education Teachers" by Talel Maddeh.
"The Relationship Between Locus of Control and Pre-Competitive Anxiety in Highly Trained Soccer Players" discussed by Imen Ben Amor.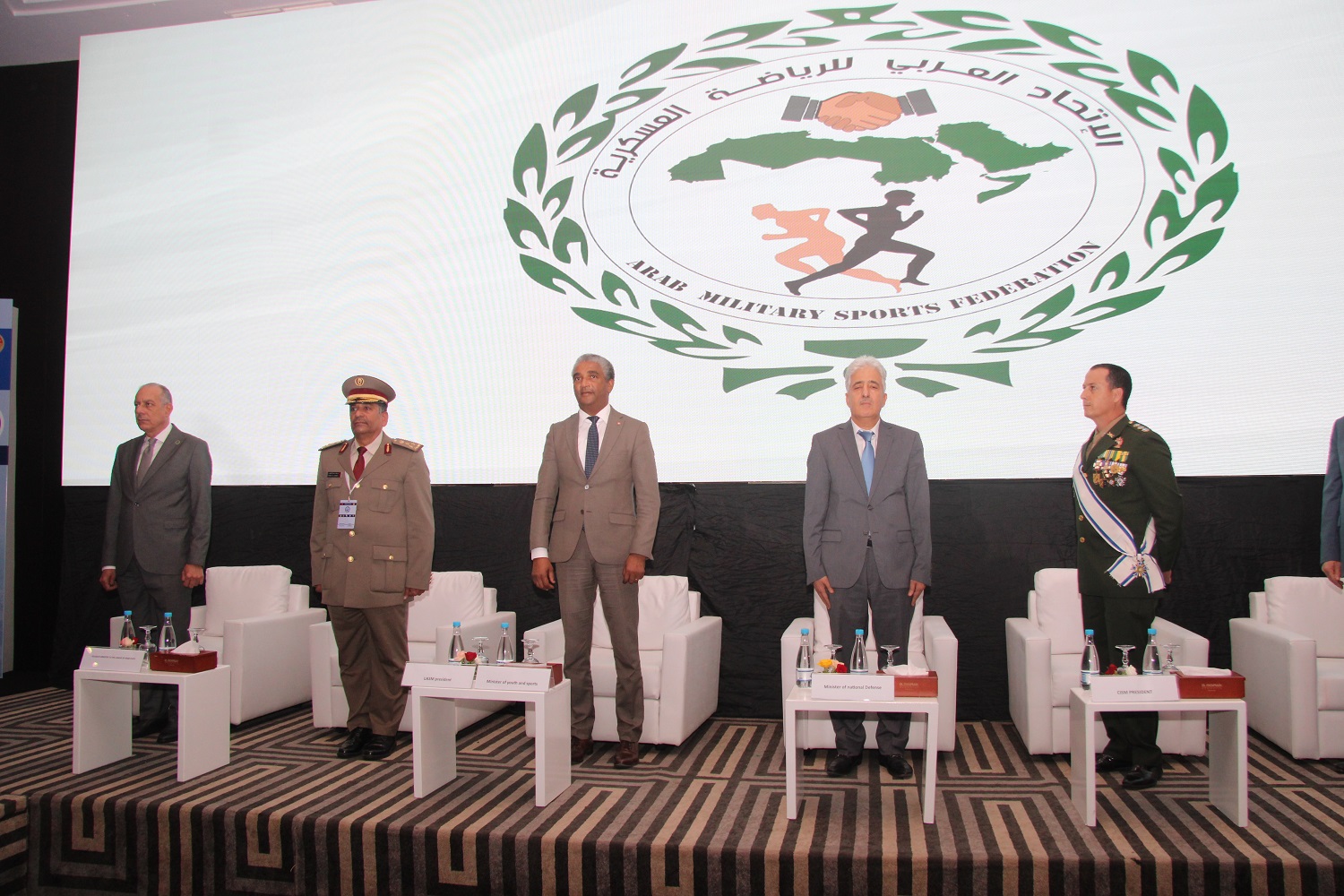 In the late afternoon, the audience was treated to further enlightening presentations, including:
"Efficiency of Functional Training for the Development of General and Specific Motor Skills in the Armed Forces in a Period of 16 Weeks" by Sasho Danevski.
"Participation in Sports and Leadership Qualities Strengthening of Military Institute of Physical Training Cadets" delivered by Gen. Oleg S. Botsman.
"Determination of New Tests for Physical Fitness for Personnel of Active Duty in the Army of North Macedonia in Accordance with Demands of Modern Warfare" presented by Col. Haralampie Trajkov.
"The Impact of COVID-19 on Military Athletes" explored by Dr. Sana Ben Othman.
"Correlation Between Anthropometric Measurements and Physiological Variables in Military Personnel" discussed by Sgt. D'Urso, F.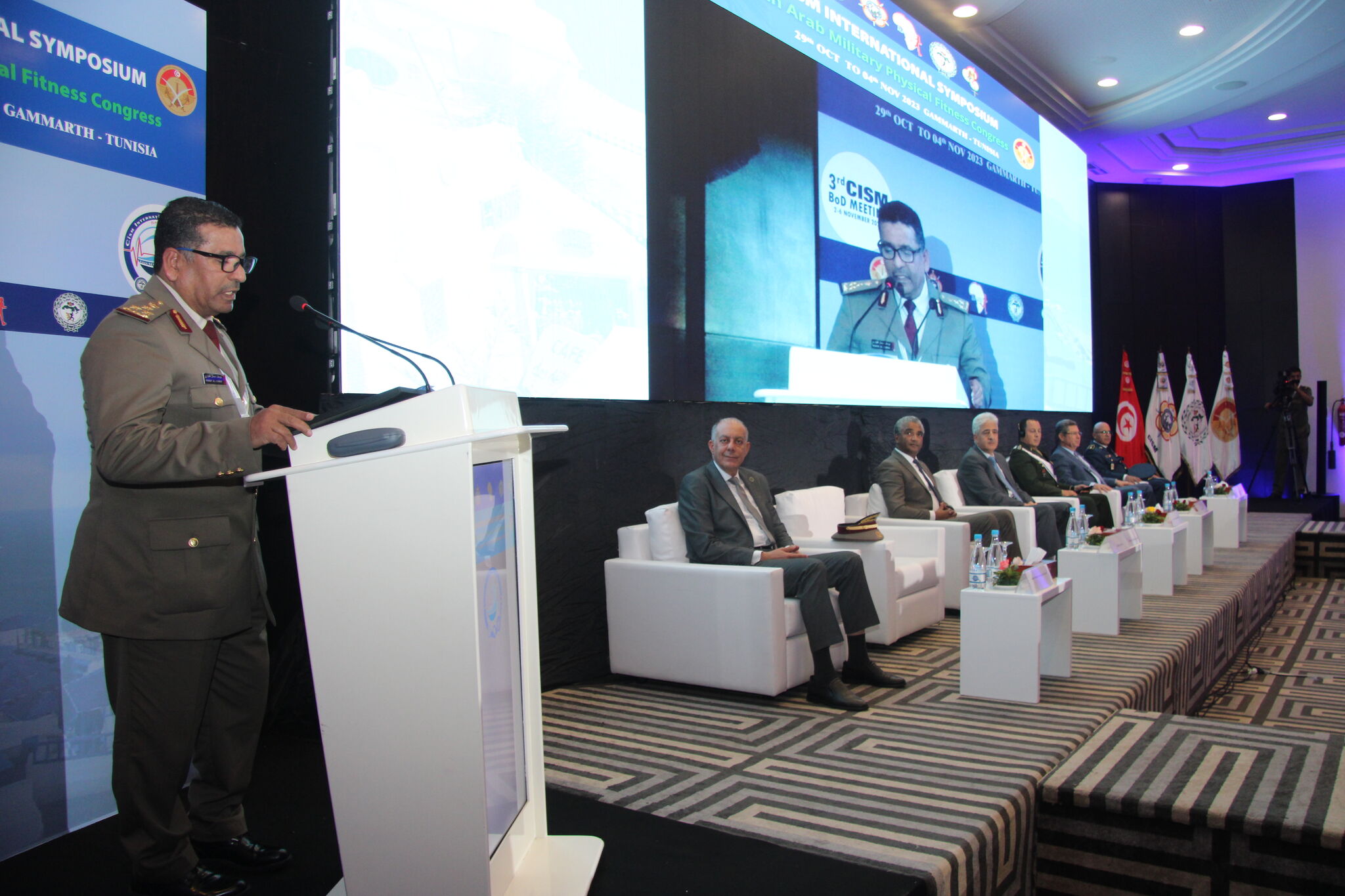 As the day drew to a close, the CISM 2023 International Symposium - TUNISIA concluded its second day with an array of excellent studies, fostering engaging dialogues among the attendees.

Anticipation is already building for the symposium's third and final day, promising further insights and knowledge sharing.
(Source: CISM Media & Communication Department)