CISM International Symposium 2023 - Tunis (TUN) - Summary News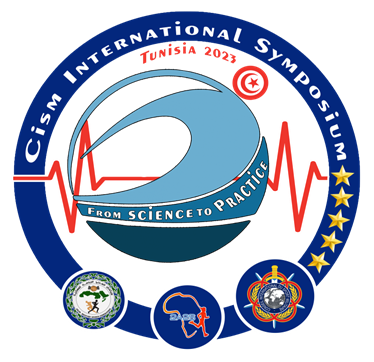 TUNIS (TUN) - The CISM International Symposium 2023 and the 8th Arab Military Physical Fitness Congress in Tunis, Tunisia, kicked off with a distinguished gathering, featuring prominent dignitaries and participants from 28 CISM Member Nations.

The event began with a grand Opening Ceremony, emphasizing the role of military sports in fostering unity and cooperation. The grand Opening Ceremony, saw the esteemed presence of prominent dignitaries, including Mr. Imed Memmich, Minister of National Defense of Tunisia; Mr. Kamel Deguich, Minister of Youth and Sports of Tunisia; Mr. Mahrez Boussien, President of the Tunisian Olympic Committee; Brigadier General Youssef Alkouari, President of the Arab Military Sports Federation; Colonel Nilton Gomes Rolim Filho, CISM President; CISM Vice Presidents; esteemed members of the CISM Board of Directors and the CISM Secretary General Navy Captain Roberto Recchia. Also in attendance were numerous Chiefs of CISM Delegations and local authorities.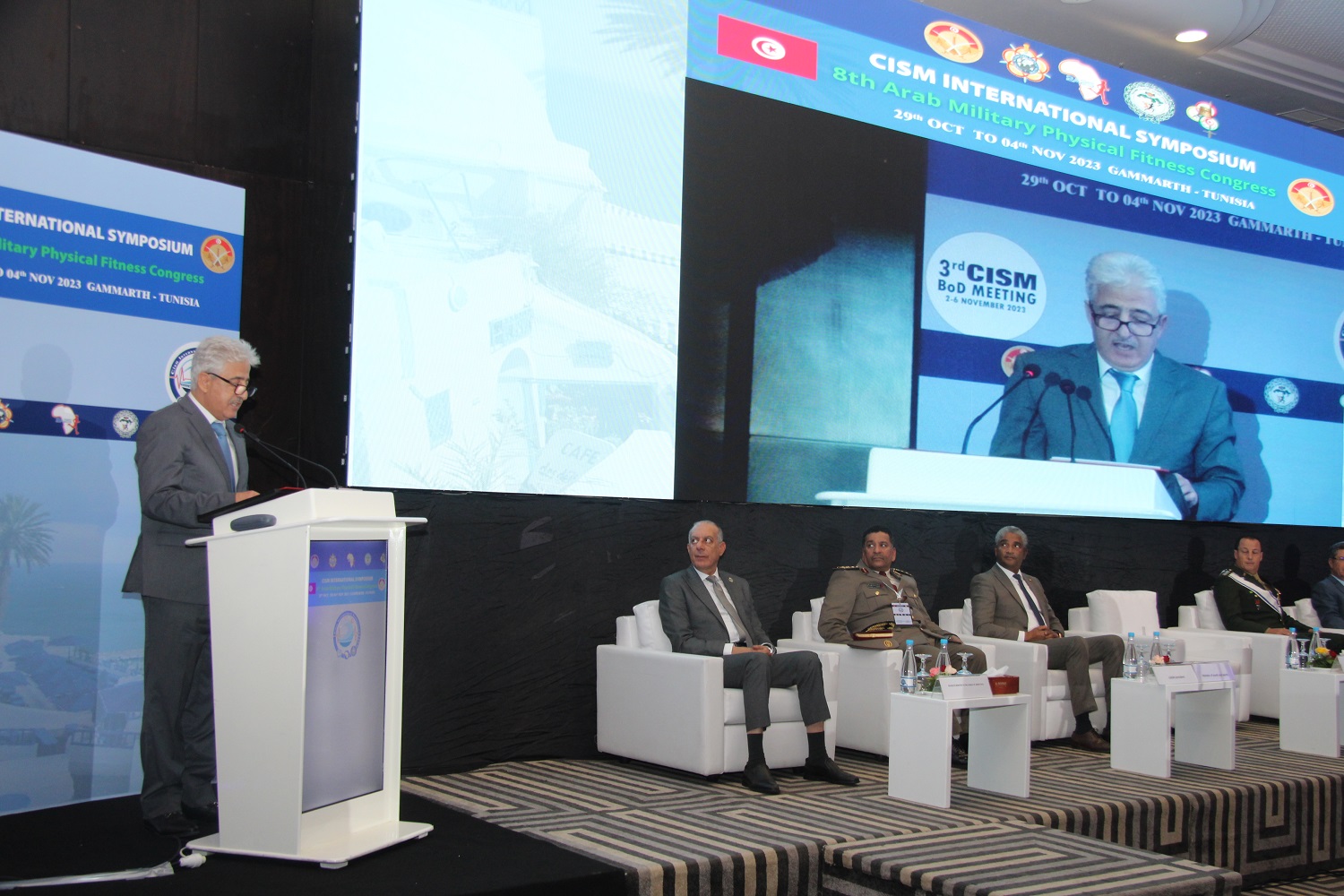 The second day of the symposium continued with outstanding academic contributions, featuring groundbreaking research and enlightening discussions. Esteemed scholars and experts presented on a wide range of topics, including the impact of the COVID-19 pandemic on military athletes, circuit training proposals, and assessing the performance capacity of high-level military athletes.

On the third day, the symposium showcased a vibrant series of academic presentations, fostering international cooperation and knowledge exchange. Presentations covered a variety of subjects, such as body composition parameters, functional fitness in the military, and injury prevention for CISM athletes. The afternoon session featured a presentation by Tunisian Olympic Champion Mr. Mohammed Gammoudi, who shared his remarkable story and experiences.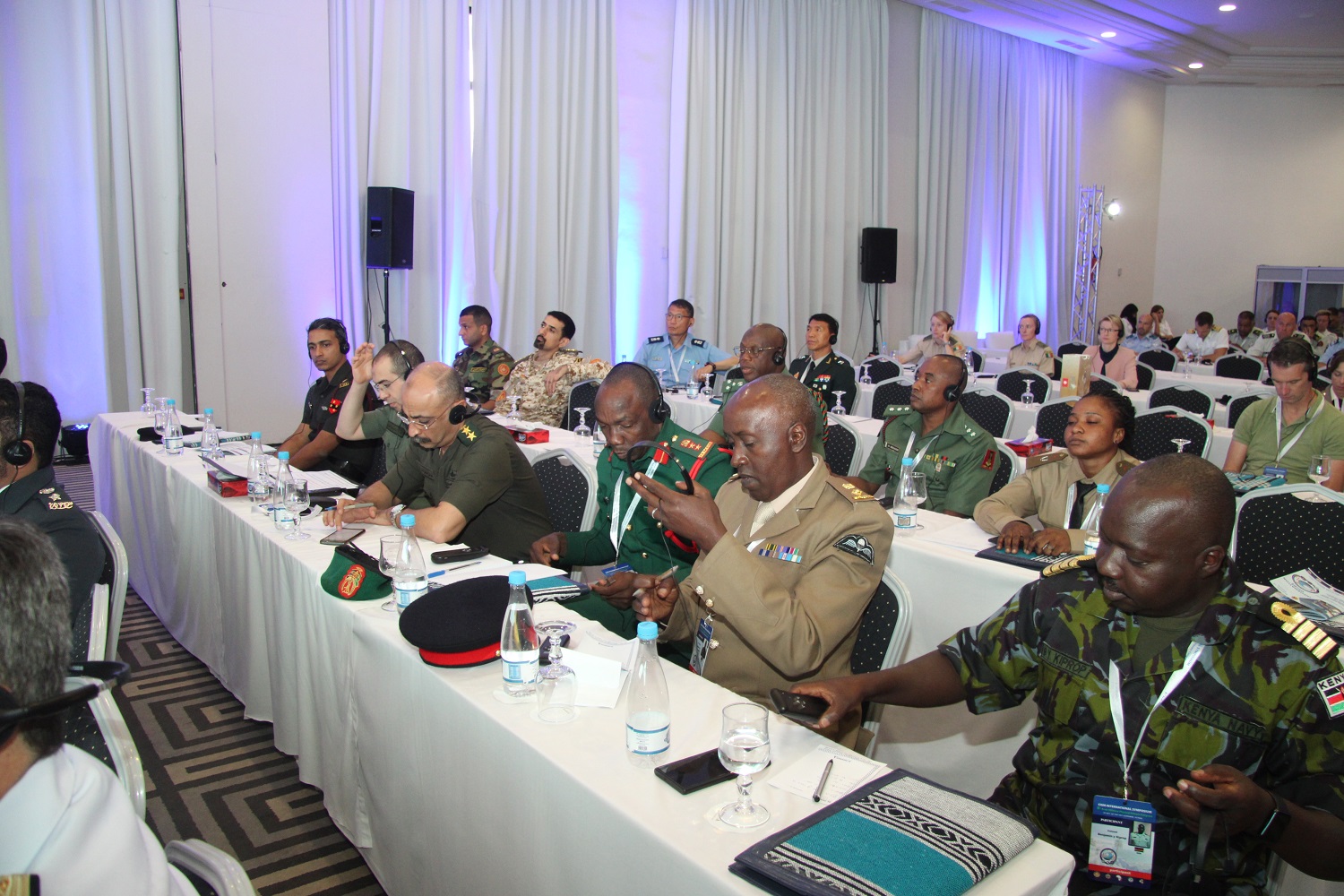 The symposium concluded with a grand closing ceremony, attended by distinguished authorities, including Colonel Nilton Gomes Rolim Filho, CISM President, and Major General Lamjed Hammami, Representative of the Tunisian Minister of National Defense. The CISM President expressed satisfaction with the event, highlighting its success in achieving knowledge sharing, promoting mutual respect, and strengthening solidarity among participants from fifty-two countries.
The CISM International Symposium 2023 in Tunis proved to be a resounding success in promoting academic excellence, global solidarity, and knowledge sharing among military professionals and sports enthusiasts.
(Source: CISM Media & Communication Department)