Accuracy Parachuting: Hitting the Bull's Eye from a Thousand Feet High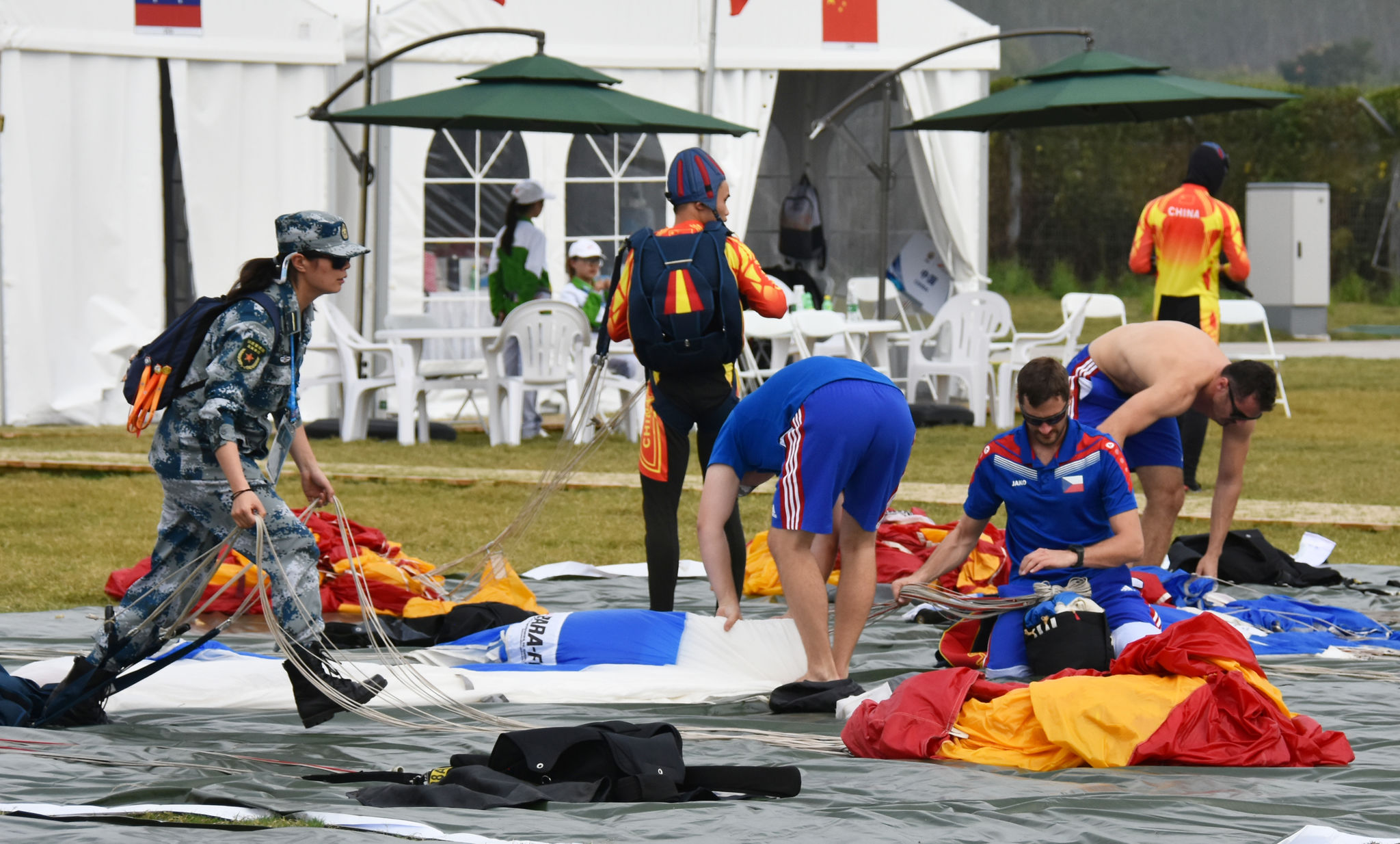 WUHAN (CHN) - "I'm free fallin', free fallin' …," sings rock star Tom Petty. It's the opening track of Petty's debut solo album 'Full Moon Fever' and it's exactly what parachutists experience when jumping out of a plane.
"I like that feeling when jumping out of the plane, that feeling of freedom when floating down from the sky," says Laura Heck from Team Germany. Laura competes in two disciplines, i.e. 'accuracy' and 'style'. "In accuracy it's important to land on the tiny dot, while in style you make different figures in the sky." Laura practices hard to prepare for the parachuting competitions. "We train daily at our base in Germany," she explains. "For these Games we started working in March, jumping six to eight times a day, five days per week."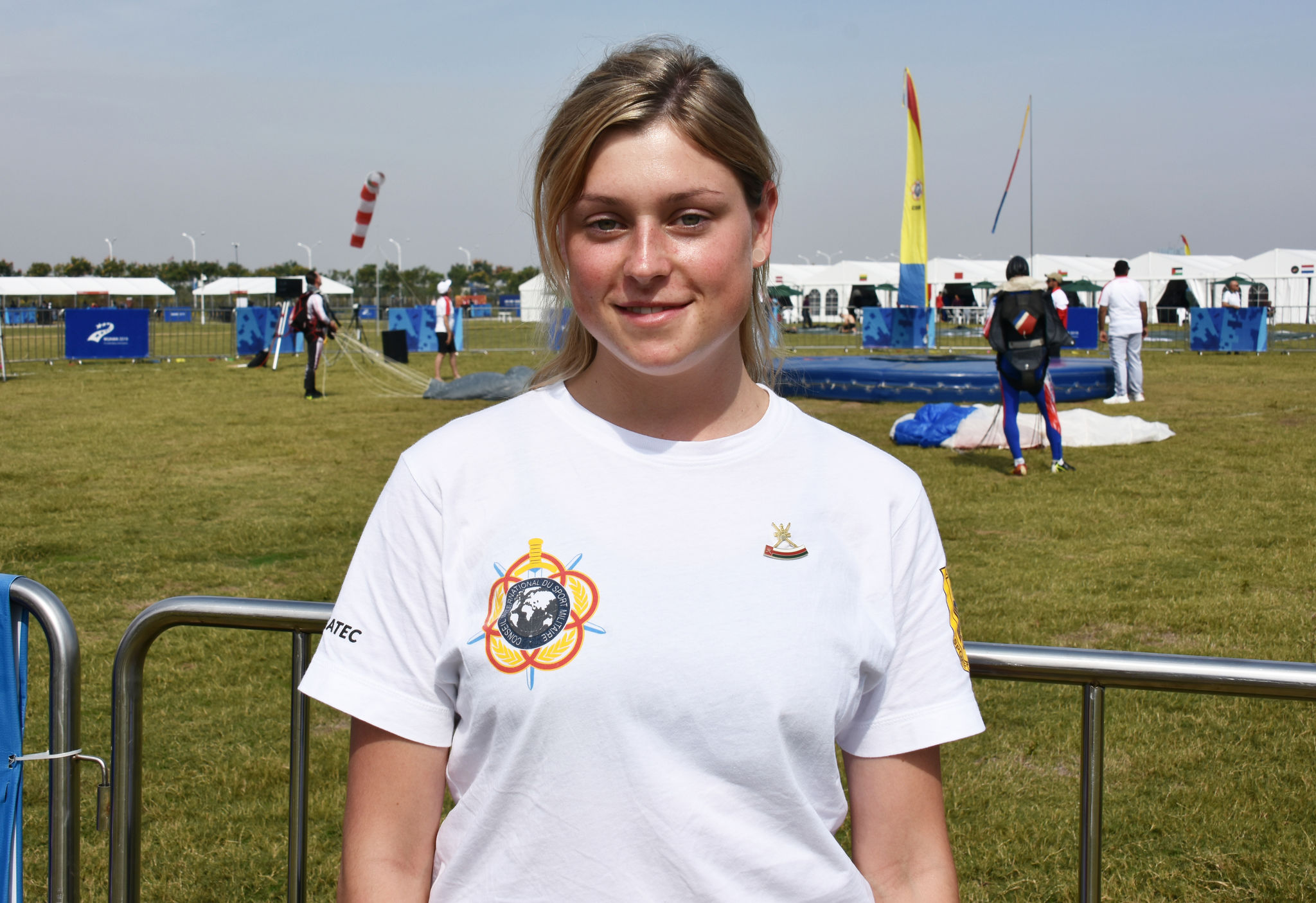 It's the jumper's second Military Games. "I really like these Games a lot. It's fantastic that athletes from all participating countries can meet and compete against each other, not only as rivals but also as friends. I love this event. It's great. The parachuting crowd forms a big community that stays in touch, also when there are no competitions."
Although the parachuting venue here in Wuhan – Wuhan Hannan General Airport – is top-notch, the German parachutist is a bit disappointed with her results. "A couple of weeks ago I had a sporting accident, not related to parachuting, and nearly broke my shoulder. So, I couldn't train as much as I wanted. And training as well as frequent jumps is of the outmost importance to prepare for accuracy competition."
Parachuting runs in Laura's family apparently. "My dad is a jumper too," she says. "I started joining him with tandem jumps when I was a kid and when I was 18 years old, I progressed doing solo jumps." It was her love for the sport of parachuting that made her enlist in the army. "It worked out fine for me", she says. "It's a perfect combination and I can devote a lot of time to my favorite sport getting better at it."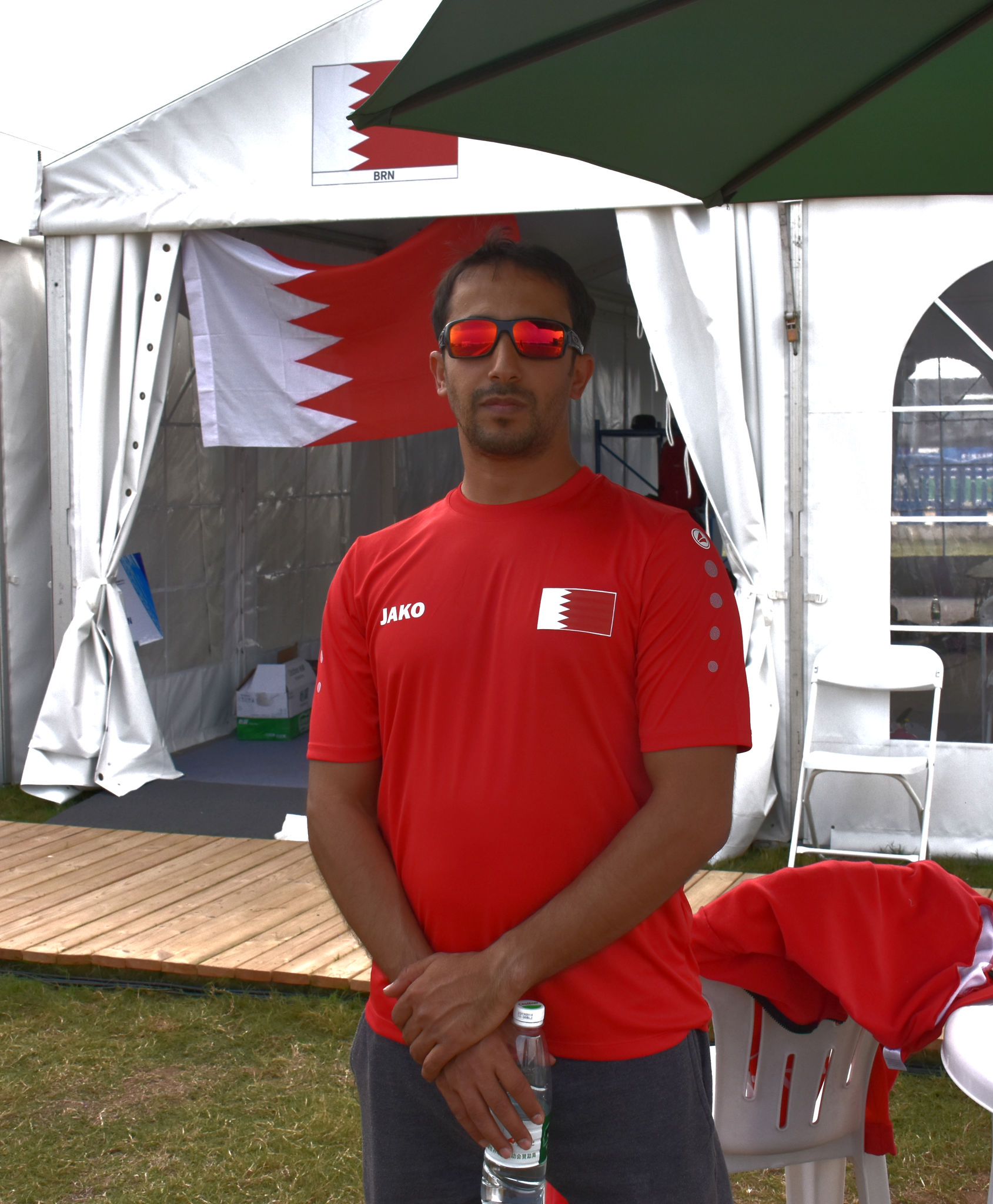 What are the qualities an accuracy jumper needs to possess? According to Khalid Mashrah from Bahrain the secret of success is experience. And a lot of it.
"You need to perform many jumps. If you want to engage in accuracy jumping competitions, you have to start wide and each time narrowing your landing zone to finally be able to touch the electronic plate. With your acquired experience and many competitions under your belt, you can become good at it. So, it's all about experience and tactics," explains jumper Khalid. "In the team accuracy competition, the first jumper is often the most experienced one. During the team jump, the team members watch him closely, see which turns he makes etc. The other jumpers learn from his mistakes and try to fix it in their jump."
Accuracy jumpers have to take in a lot of parameters while performing their jump. "The condition of the wind is crucial," says Khalid. "Any small mistake reading the elements can have serious consequences for missing your landing spot with three or four meters, or even more."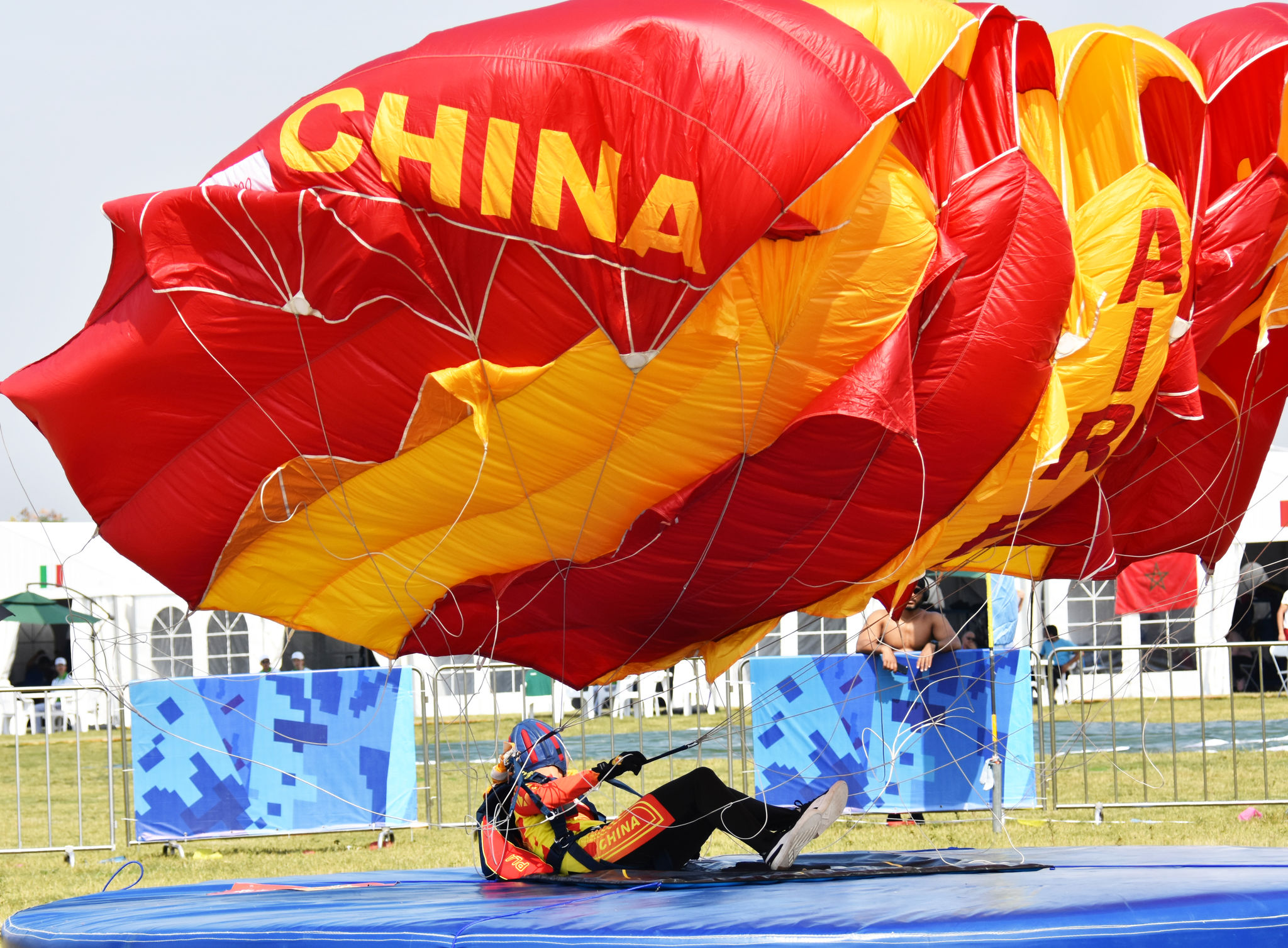 Hence, experience is key in this sport. "You can only compete in accuracy competitions after you made 300 jumps," explains Khalid. "But you would generally need 500 to have some decent result. Competing here against teams from different countries, at this elite level, at least 1,000. Accuracy jumping is a pretty popular discipline in parachuting around the world. It's safe and enjoyable from the ground for people to watch the approach towards the target."
Watching the jumpers, you realize it's a high-level sport. The jumper from Bahrain agrees. "We practice a lot and we stress a bit when in competition. We closely watch the other teams and try to be the best. We want to be at least in the top ten."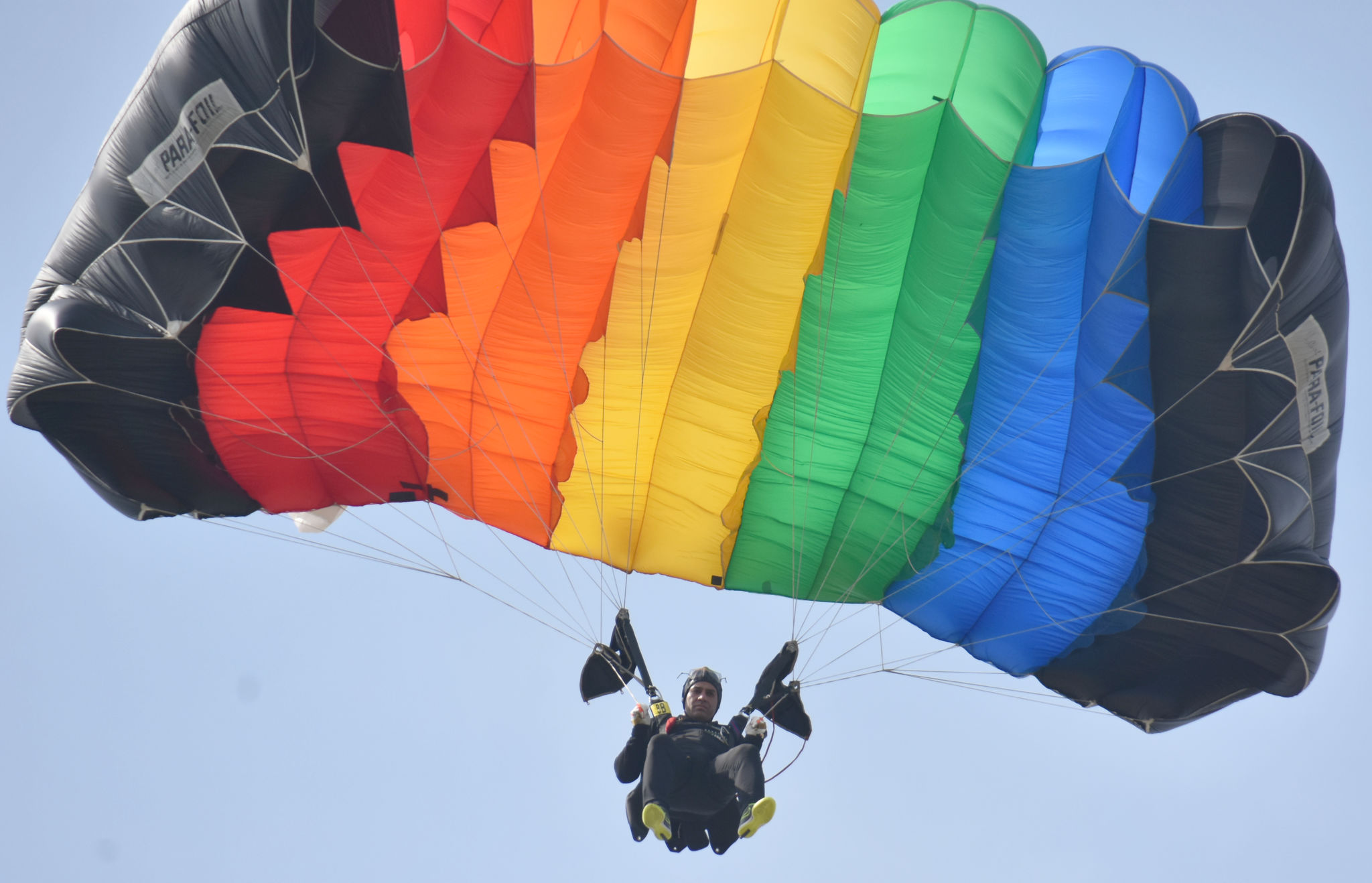 Khalid has been competing at the CISM events since 2009. "China made this edition a wonderful one. The people working for the Games here are very nice and helpful. They are well prepared. Both accommodation and venue are perfect. I've been competing internationally for ten years now and this is the best competition venue for jumping I've been too. Well done Wuhan!", he ends.
There is one particular sound an accuracy jumper likes to hear and that's the loud buzz after he hits the electronic disk in the center of the landing zone. Bull's eye!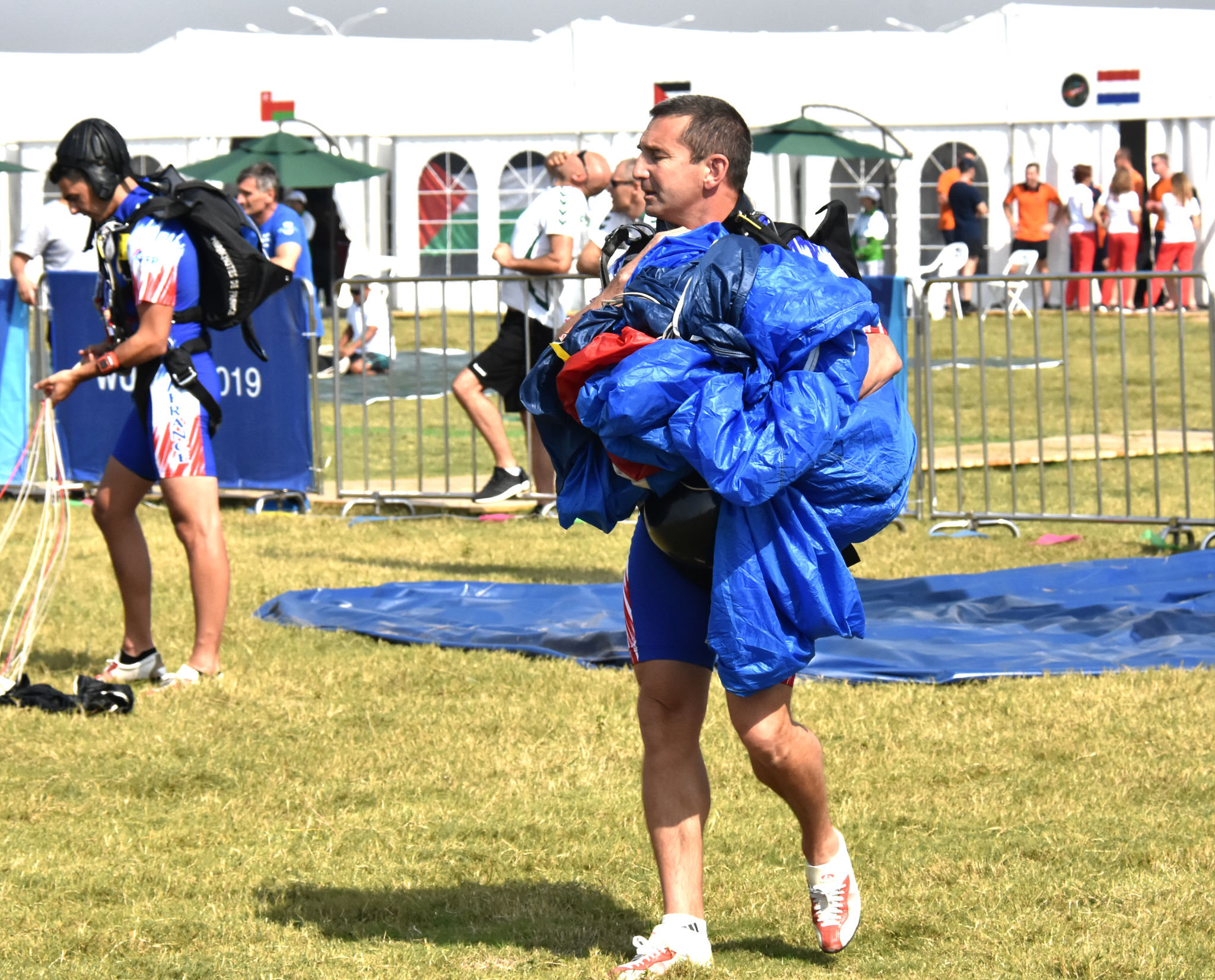 "That's the little sound we all want to hear after landing," says a satisfied Olivier Menanteau, one of the members of the French Accuracy Team who marked the dot by excellence. "It sounds as music in our ears," he jokes. "Now we just have to be aware of the other teams and try to repeat that mark in the next rounds. Our first jumper made 2 cm, I landed on the spot while the next guys went 2cm, 1cm and 3cm. We're always happy to hear that little tune. We try to trigger it with every jump, that's what keeps us going. Let's hope we will hear it many times during these Games," the Frenchman ends folding his parachute, already preparing for the next round in this exciting competition.
(Source: CISM Media and Communication Department – Journalist: Christian Pierre - Pictures: Christian Pierre)