CISM Parachuting Test Event in Balatonakrattya, Hungary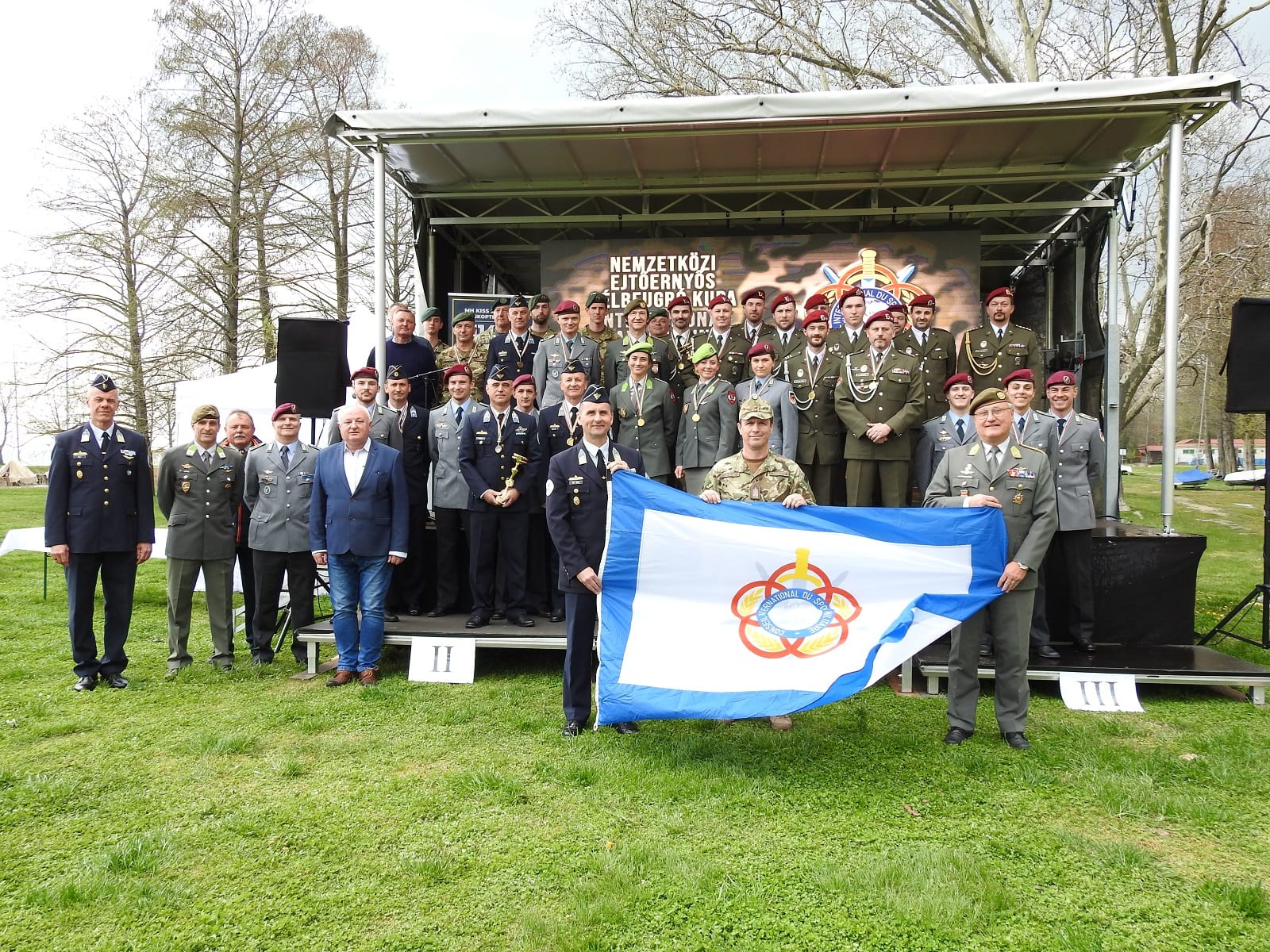 BALATONAKRATTYA (HUN) - Between April 17 and 20, Colonel Zoltan Eleki, Chief of the Hungarian Delegation to CISM, hosted several CISM parachuting teams at an accuracy landing tournament. The main purpose was to assess a new site on Lake Balaton, where the 46th World Military Parachuting Championship (WMPC) will be held in July 2024.
Military teams from Germany, Austria, Czech Republic, and Hungary, including a number of experienced CISM athletes and former CISM World Champions, successfully jumped the challenging drop zone area located directly on the shore of Lake Balaton.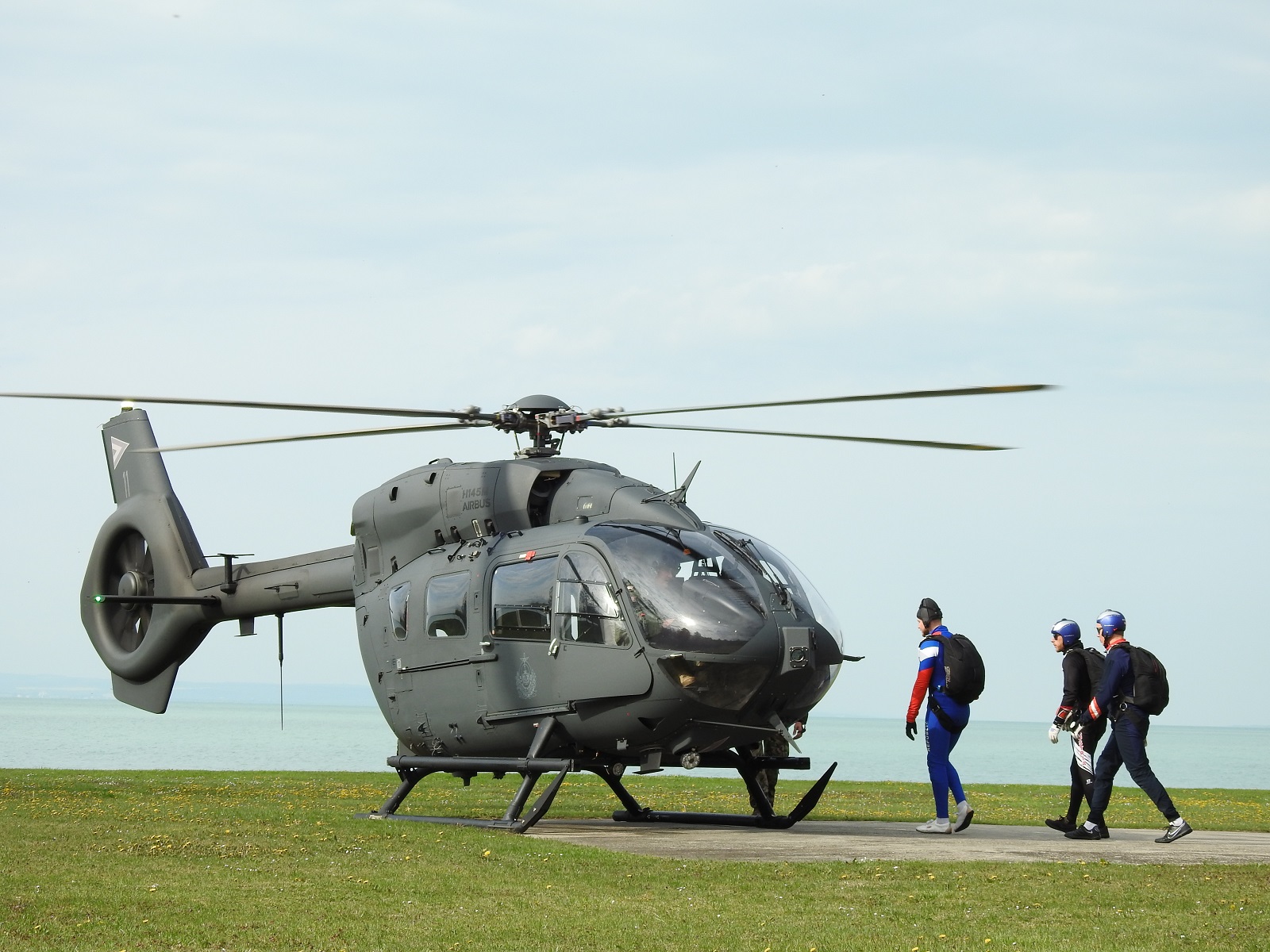 CISM Chief Judge Warrant Officer Oliver Vent (GER) and Colonel Gernot Rittenschober (AUT), PCSC Parachuting, approved the venues for the three events of the upcoming WMC: Accuracy, Style, and Formation. The accommodation and logistic conditions of the Hungarian Holiday and Conference Centre located in Balatonakrattya are almost perfect and can host a WMPC usually attended by 35-40 nations and about 400 participants.
A few years ago, the CISM World Military Cross-Country Championships were also held in the same facilities in Balatonakrattya.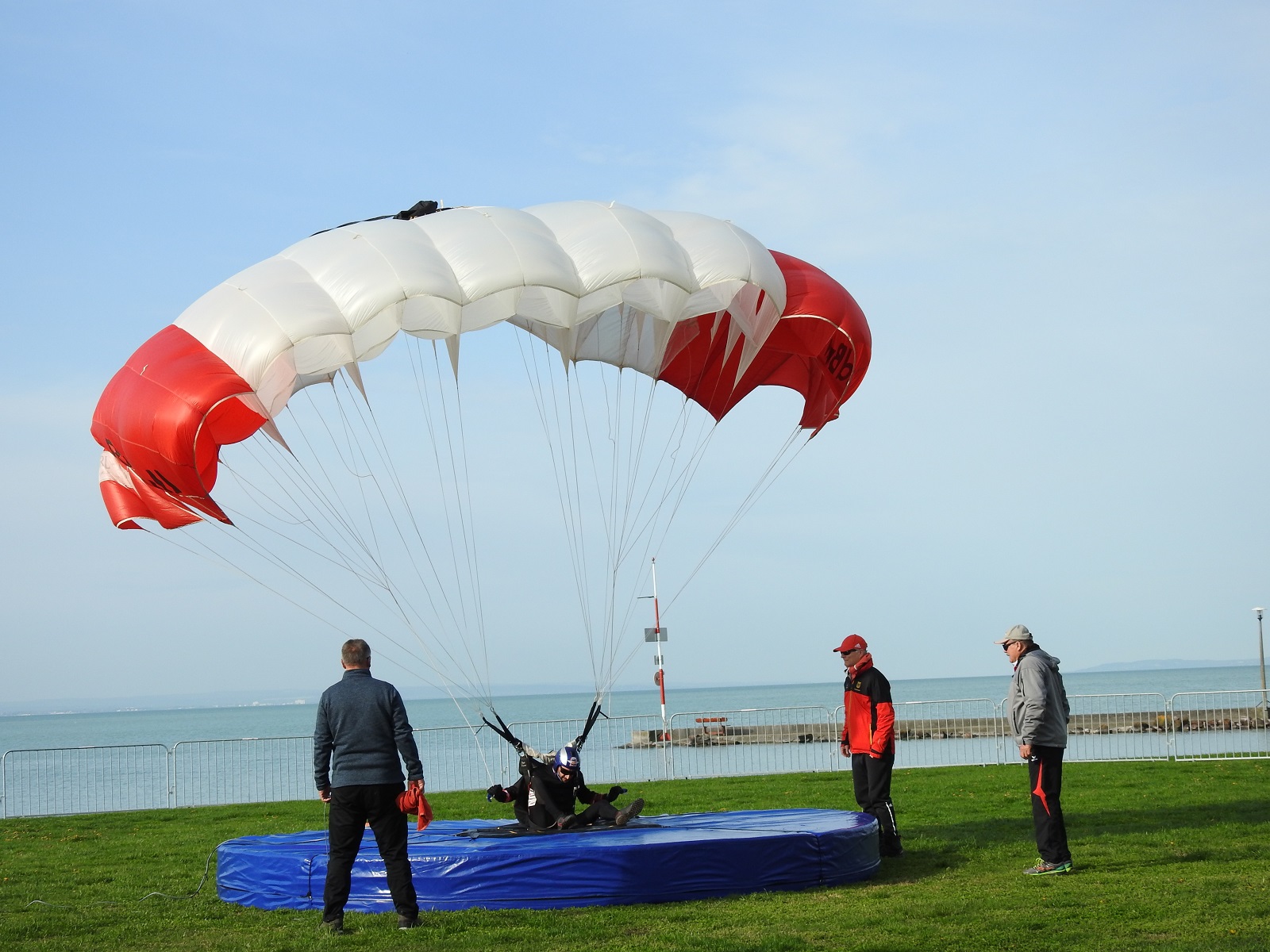 The Head of the Organizing Committee, Colonel Tamas Bali from the 86th Helicopter Regiment in Szolnok, has provided brand new H145 helicopters which will also be available for the 46th WMPC.
Captain Tamas Banzski, secretary of the CSC and designated successor to the PCSC Parachuting, won the individual accuracy event. He was also involved in the organization of the event, as was competition director Colonel Levente Réz and his team, who demonstrated their organizational skills at the last CISM Parachuting Competition held in Szolnok in 2018.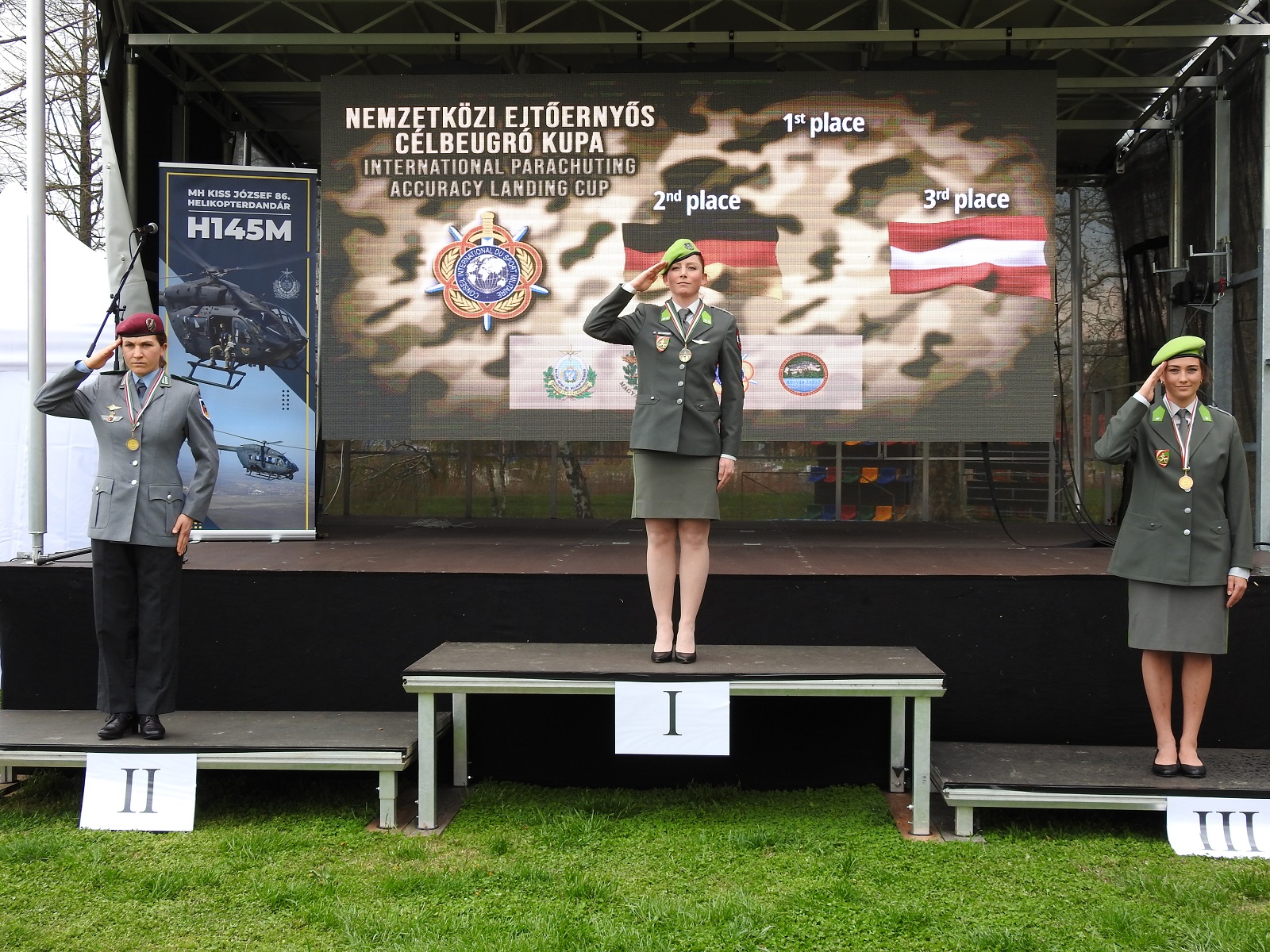 The Czech team won the tournament, ahead of host nation Hungary and Germany. First place in the women's ranking went to Corporal Julia Schosser of Austria, while the top junior was Sergeant Samuel Wallrath of Germany.
CISM athletes are now preparing for an intense competition season with the FAI World Cups and FAI Continental Championships. Unfortunately, the WMPC 2023 did not find a host, but at the closing ceremony of the tournament, Austria, which had hosted the 45th WMPC in 2022, passed the CISM flag to the Chief of the Hungarian Delegation.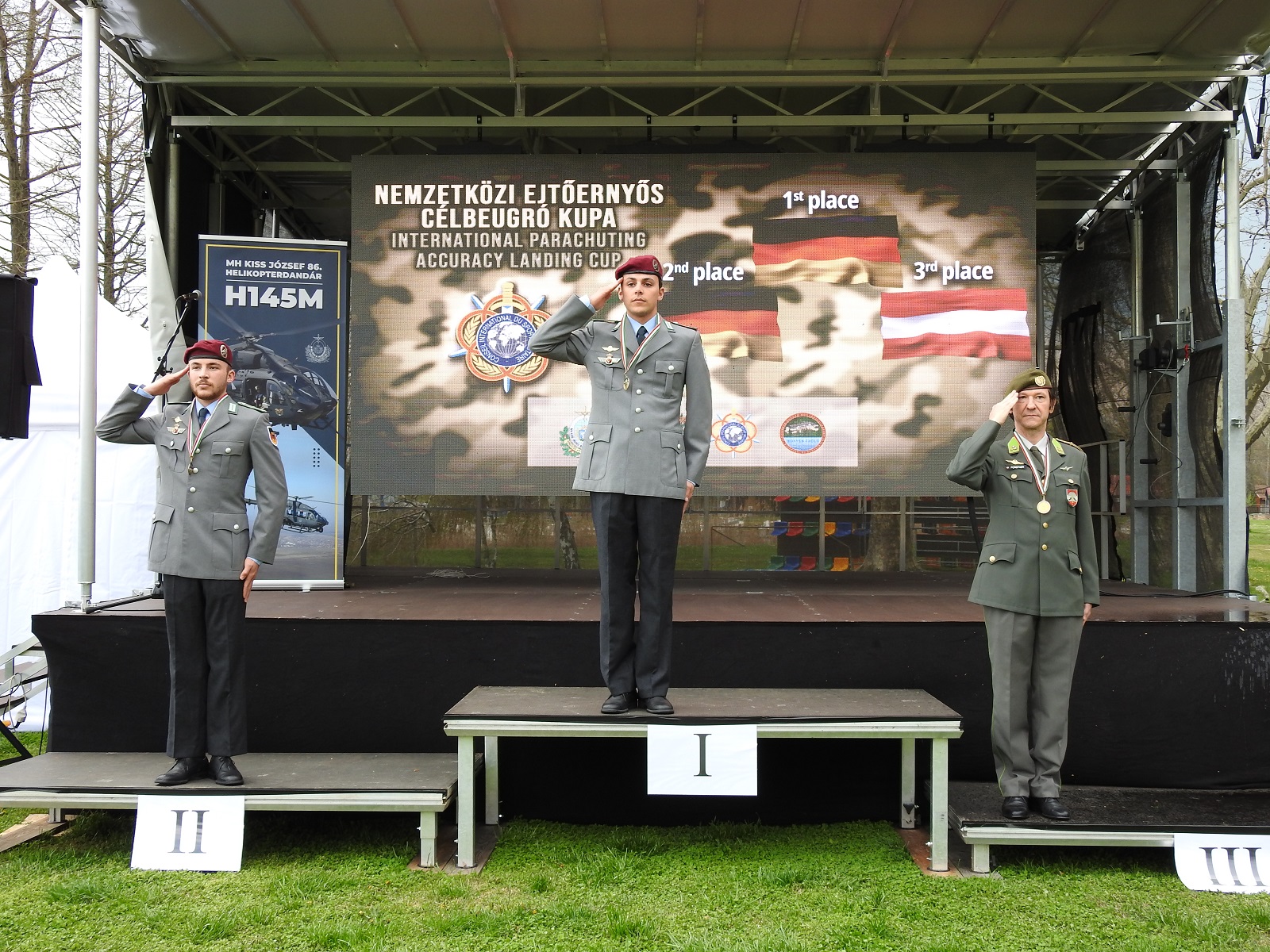 The CISM Parachuting family is looking forward to meeting again in July 2024 in Hungary.
(Source : Colonel Gernot Rittenschober, PCSC Parachuting - Pictures: CISM Hungary)