Exciting day 2 of CISM Parachuting Tournament and 55th Spanish Military Championship unfolds amidst challenging weather conditions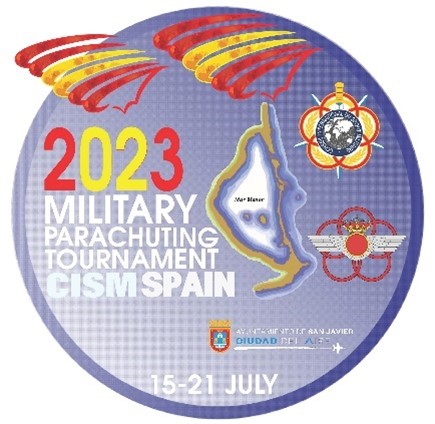 SAN JAVIER (ESP) - The second day of the highly anticipated CISM Parachuting Tournament and 55th Spanish Military Championship kicked off at San Javier airbase today, delivering a thrilling spectacle despite facing adverse weather conditions. As the day unfolded, participants showcased their skills and determination in the face of challenging winds and technical difficulties.

The morning began with gusty winds that mirrored the conditions of the previous day. Participants made a valiant effort to complete the rejumps from the previous round of the Accuracy competition. However, due to unfavorable wind speeds exceeding the limit of 7 m/s, the event had to be temporarily halted. Several teams struggled as their landings exceeded the prescribed limit.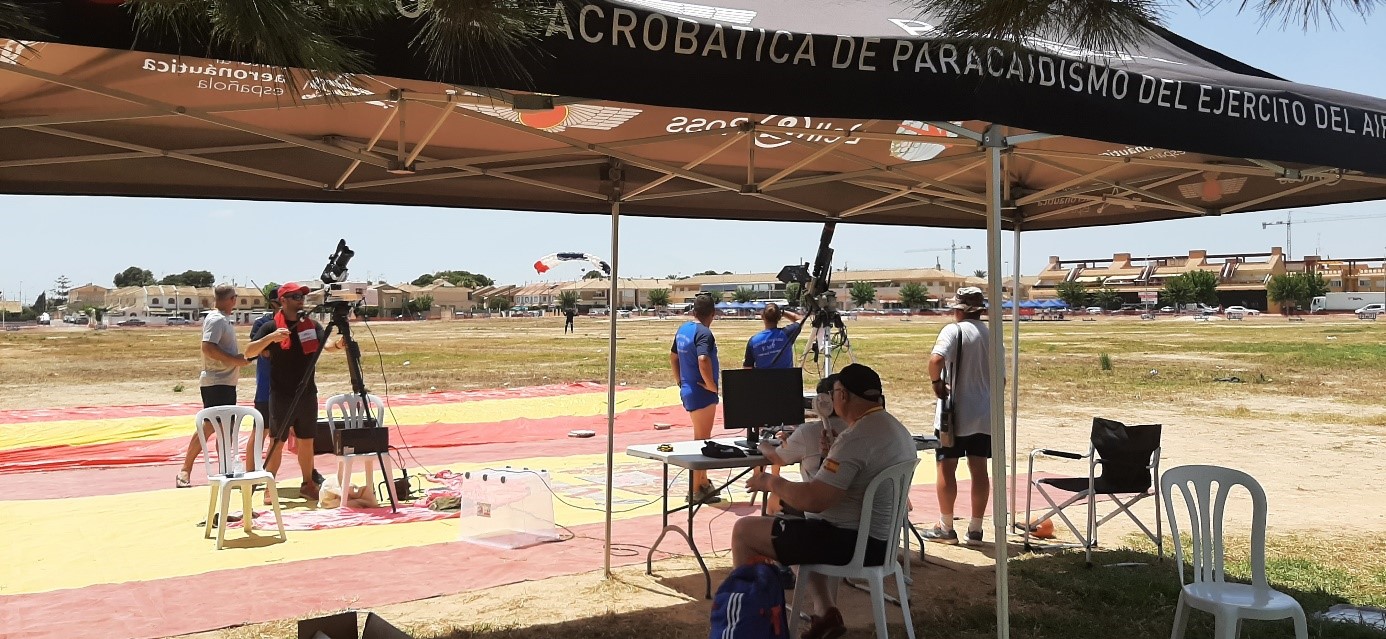 Undeterred, the competition shifted gears to the Formation Skydiving event. Round 2 of the event took place as scheduled, with teams showcasing their synchronicity and precision in the skies above. The results of this captivating round can be found at the official event website https://intimescoring.com/Meet?dbid=71&mid=72&smid=0 .
Meanwhile, in the heart of San Javier town, the Freefall Style event was underway. Ground-to-air cameras were strategically placed to capture the individual jumps from a height of 2200 meters above ground level. This high-intensity discipline required competitors to perform four turns and two backloops in the shortest possible time. Judges meticulously assessed each maneuver, awarding penalty time for any deviations from the required 360° turns. However, as the afternoon progressed in presence of Mr. Murphy, unforeseen cloud cover obstructed the cameras, resulting in the suspension of round 1.

The Style event faced additional challenges as judges, led by Event Judge WO Oliver VENT, operated remotely with videos being transmitted via the internet. The involvement of judges from different time zones inevitably led to longer score calculation times. Given the limited number of nations participating, each with only one judge, the on-site panel of judges struggled to cover all three events adequately.

With the wind still posing a hindrance to the Accuracy competition in the afternoon, the organizers made the decision to focus on completing round 3 of Formation Skydiving. Participants gave their all, displaying remarkable teamwork and skill until the day's end.

The race for medals intensified with Qatar firmly in the lead, amassing an impressive total of 86 points. Close behind, in second place, was Team Spain with 79 points, edging out third-placed Türkiye by a mere two points (77). Morocco secured the fourth spot with 71 points. In the female category of Formation Skydiving, Korea engaged in a fierce battle with Morocco (67), while the host team, Spain, secured the third position with 35 points.

Weather forecasts for day three are promising, with low wind speeds anticipated. Excitement is building as participants eagerly anticipate the start of the Accuracy competition. Stay tuned for the latest updates and detailed results from day two.
(Source: CSC Parachuting)