Slovenia celebrates 30 years of CISM membership!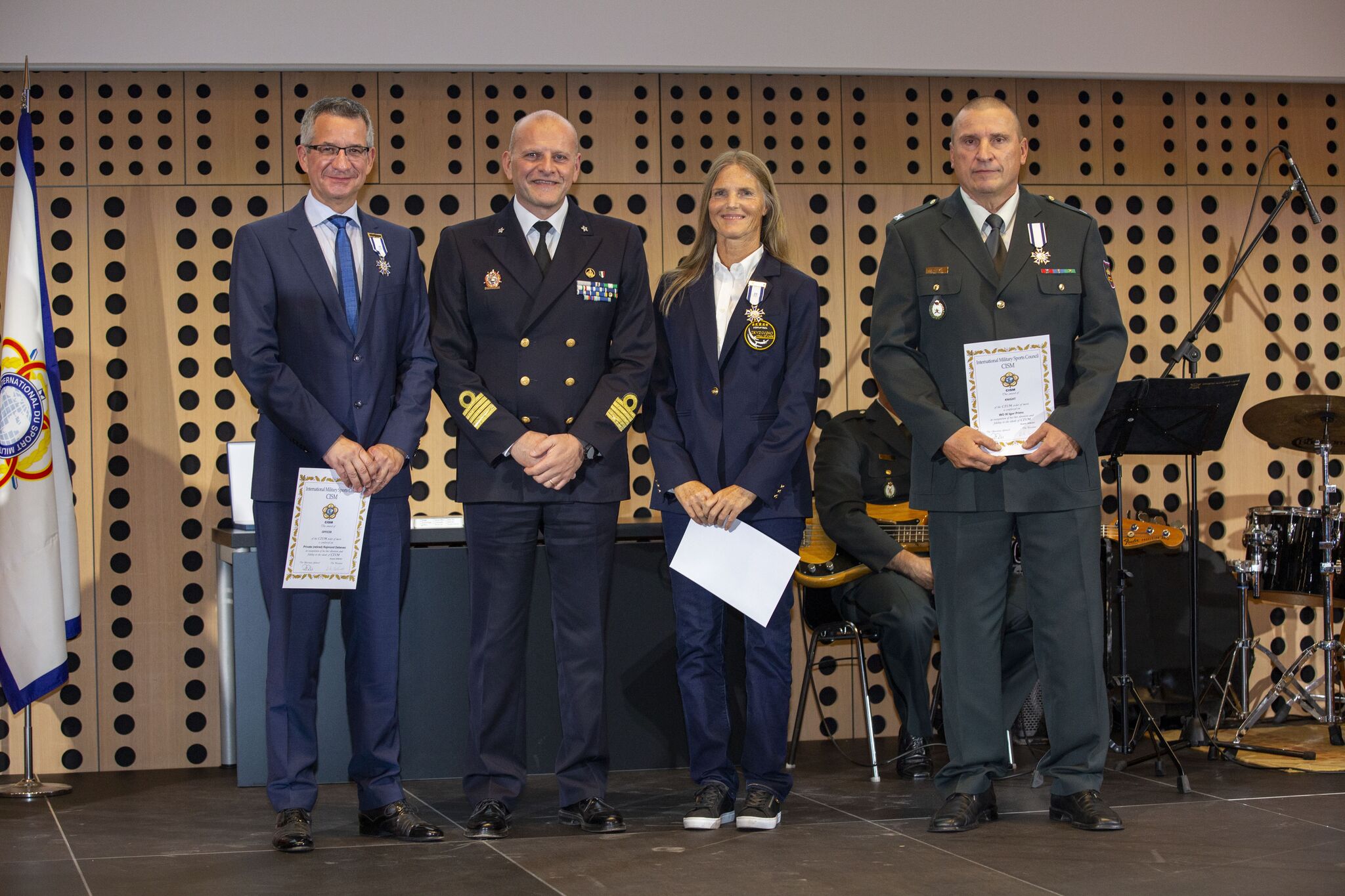 LJUBLJANA (SLO) - To celebrate 30 years of membership in our organization, Lieutenant-Colonel Jure Velepec, Chief of the Slovenian Delegation to CISM and Member of the Board of Directors, had organized a great celebration evening.
This ceremony was organized in the presence of the CISM Secretary General, Navy Captain Roberto Recchia, who came to Ljubljana for this important event of the CISM family, which was also attended by Brigadier General Anze Rode, representing the Chief of General Staff, Major General Robert Glavaš, by the Slovenian Armed Forces Operational Commander, Major-General Roman Urbanč, other military and civilian authorities, and in particular the representatives of almost all Slovenian National Sport Federations.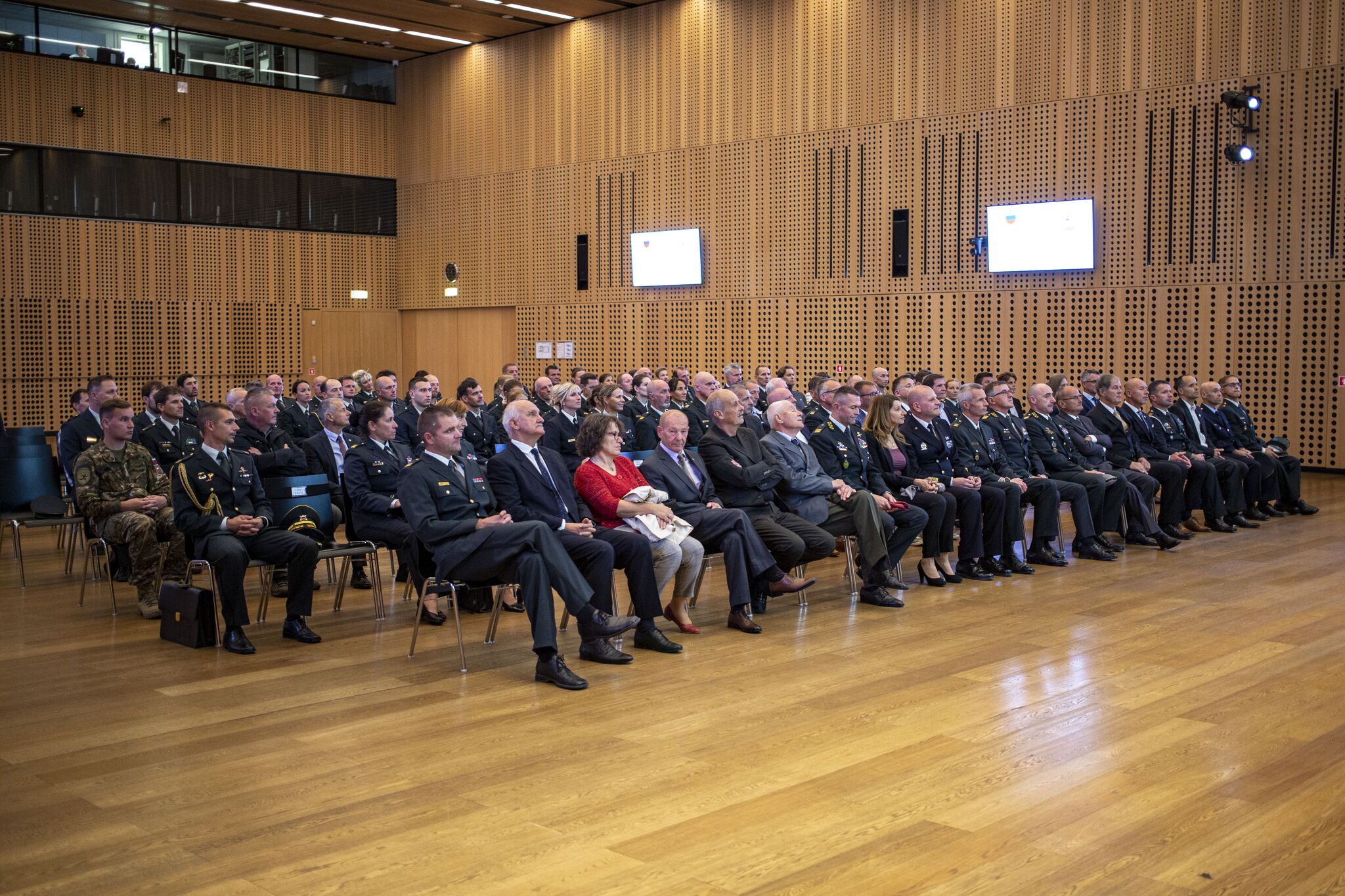 Since it joined CISM in 1992, during the 47th CISM General Assembly in Cairo, Egypt, the Slovenian Delegation to CISM has always been playing an active role in CISM, not only in the organization and participation of competitions, but also in the provision of highly prepared and skilled technical staff personnel to work directly in the sport (Slovenia has currently 2 CSC Members, Lieutenant-Colonel Ivan Ermenc (Climbing) and Captain Valter Tomšič (Cycling)) and Board of Directors Member and President of the Sports Commission Lieutenant-Colonel Jure Velepec, also former PCSC Skiing.
Navy Captain Roberto Recchia took the floor during the ceremony: "It is an enormous pleasure for me today, being here to represent all CISM authorities, the other 139 countries part of the organization, and have the occasion to join the celebration of the 30 years of Slovenia's membership of the International Military Sports Council."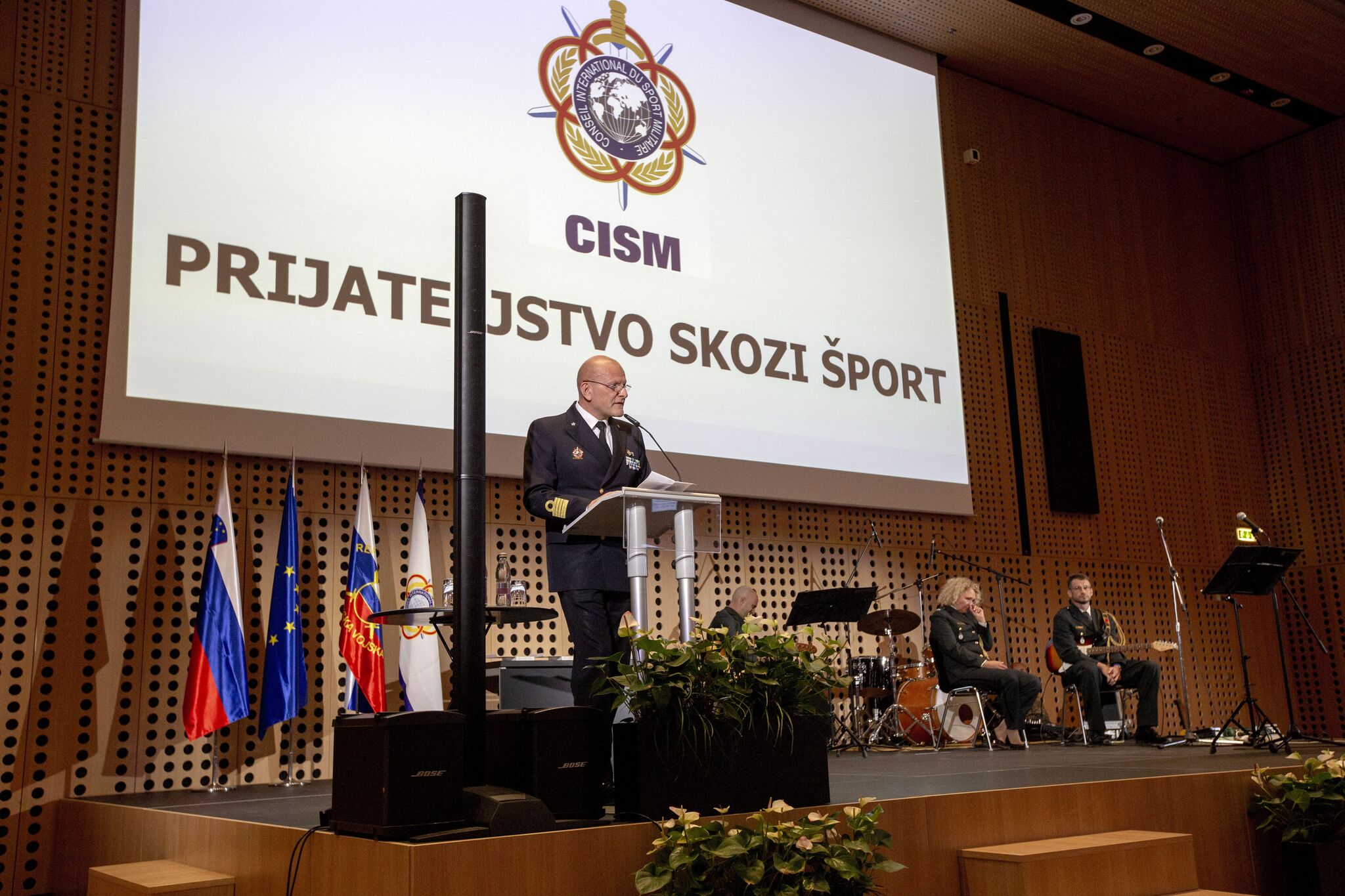 He also added: "Our organization is devoted to bringing together Armed Forces personnel from all member nations, developing friendly relations among them, through sports activities, but also by means of Symposiums, solidarity, and technical assistance programs. CISM, as the highest-level military sports organization in the world, has the mission to enhance mutual respect and solidarity, promoting peace through its various activities."
On the sporting side, over the last 30 years, Slovenia has proved to be a formidable partner, organizing 6 Military World Championships in different disciplines, demonstrating also a very good heterogenic capability to manage the various and different logistic and organizational peculiarity of each sport (1996 - Parachuting; 2001 - Triathlon; 2002 - Skiing; 2006 - Marathon; 2008 - Cycling Road; 2018 - Cycling 30 WMC Cycling MTB).
Slovenia also organized other important CISM events, such as Conferences, Continental and Regional Championships and Statutory meetings: 1994 - European Parachuting Championship; 2010 - European Judo Championship; 2006 - European Conference; 2009 - BoD meeting).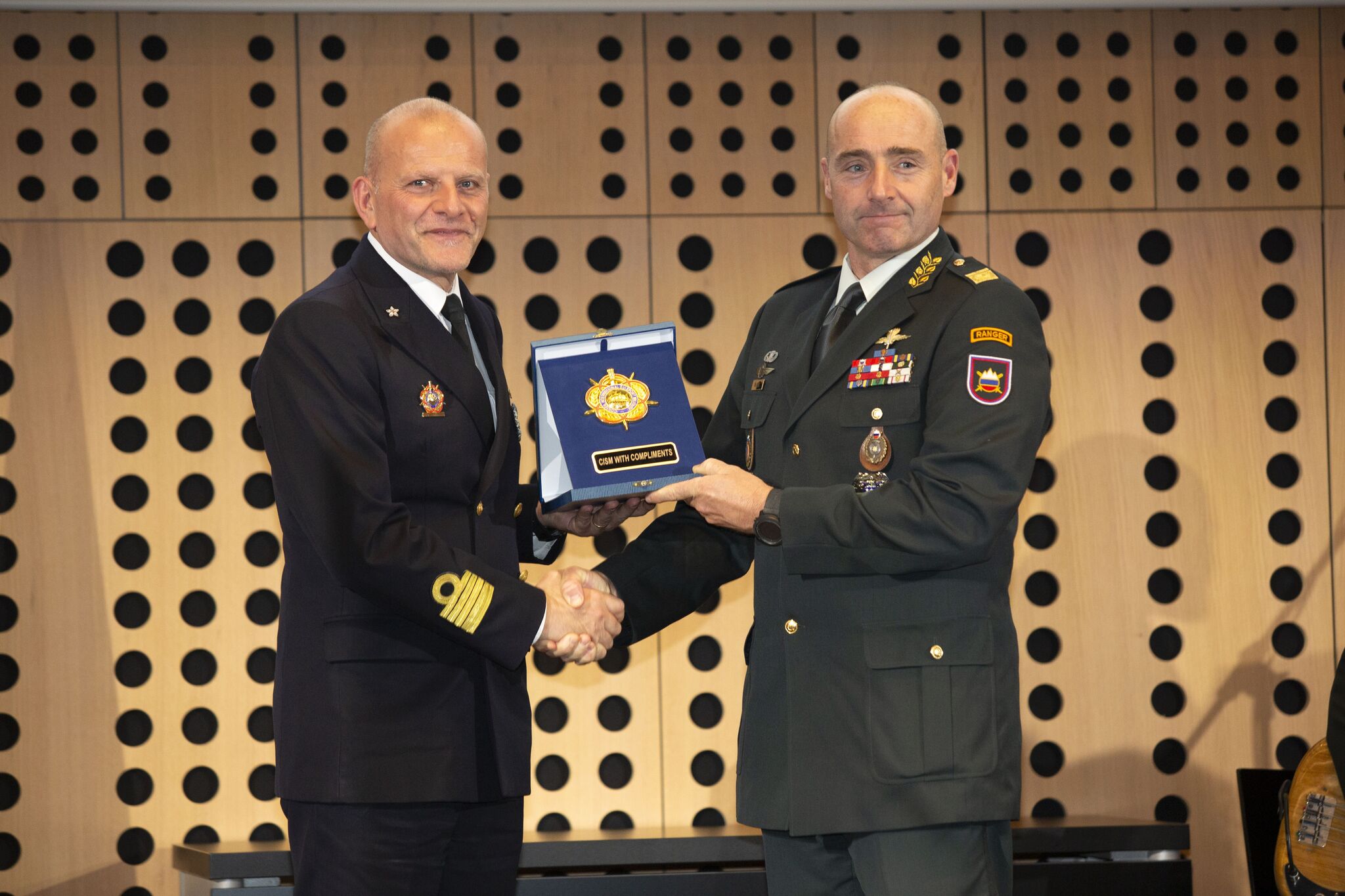 The CISM Secretary General also highlighted Slovenia's vocation for sports and active participation in CISM activities, with a population of just over two million people, and an Army of few less than 9.000 soldiers between active-duty personnel and reserve. Indeed, the Slovenian Delegation attended 7 Military World Summer Games and 3 Winter Games, achieving hundreds of medals and expressive results in these competitions with a total of sixty-eight medals at MWG/WWG and 143 at MWC's. He also showcased the high-quality level of the participation of Slovenia while mentioning some milestones such as the list of CISM records including the 1.500m female record (4'07"34) in Track & Field established by Helena Javornik in 1999 and the male Team Accuracy record established in Parachuting in 2018 by Roman Karun, Peter Balta, Martj Becan, Borut Erjavec, Senad Salkic.
"As said, the Slovenian support and commitment to CISM is continuously going on. The organization of the 2nd WMC Climbing is getting closer as it will be hosted in Postojna/Koper in June 2023, and we expect a very high-level event with high standard of organization in the spirit of the CISM motto "Friendship through Sport" and in accordance with the CISM founding values. Therefore, I would like to end my speech by congratulating the Slovenian authorities and everyone involved in CISM activities, for the success achieved over these 30 years, but also thanking for the immense contribution to the strengthening of CISM and its values. Without the involvement and dedication of CISM Nations like Slovenia, providing a qualified and consistent support to CISM, nothing would have been possible.," ended Navy Captain Recchia.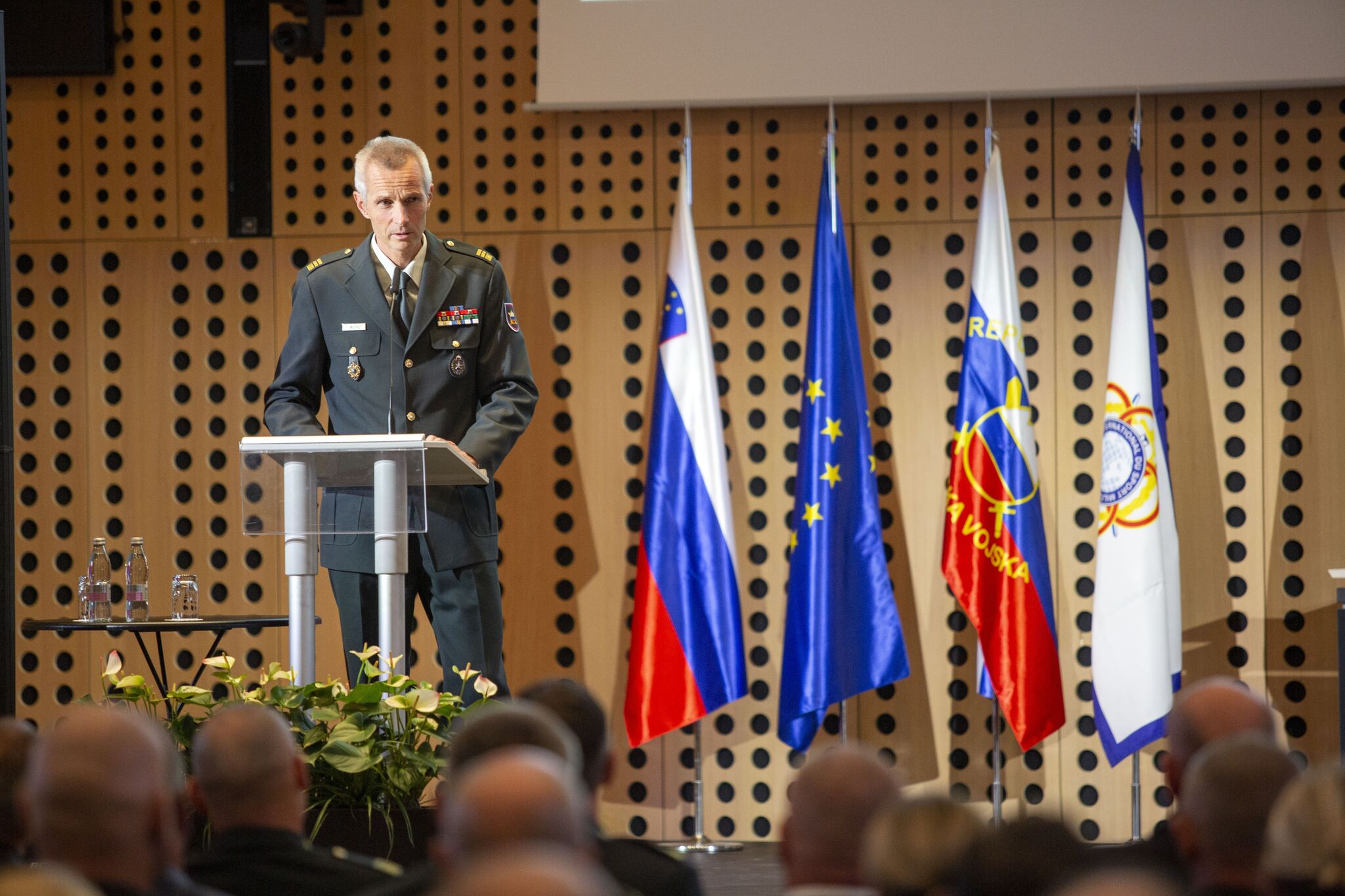 At the end of the ceremony, to confirm the sport attitudes of the Slovenian Armed Forces personnel, CISM SG awarded with the CISM Order of Merit, conferred by the Board of Directors, three distinguished examples of personnel with eminent stature in the field of sport that with their actions, their personal performance, and their contribution to the development of sports in the Slovenian Armed Forces demonstrated an exceptional service to the cause of CISM. The recipients of the Award were Private (retired) Rajmond Debevec (Officer), a retired military athlete who won 7 medals in shooting at the World Military Championships and at the CISM World Summer Games as well as 3 medals at the Summer Olympic Games; Captain (retired) Irena Avbelj (Officer), a retired military athlete who won 18 medals in parachuting at World Military Championships and CISM World Summer Games during her military career; and Warrant Officer Igor Primc (Knight), Track & Field Team Captain of the Slovenian Armed Forces for more than 8 years and has successfully lead the team in many CISM Sport events and main author and contributor of the book "30 years of membership of Slovenia in CISM" published in 2022.
(Source: CISM Media & Communication Department)