54th WMC Shooting – Rio de Janeiro (BRA) – Day 6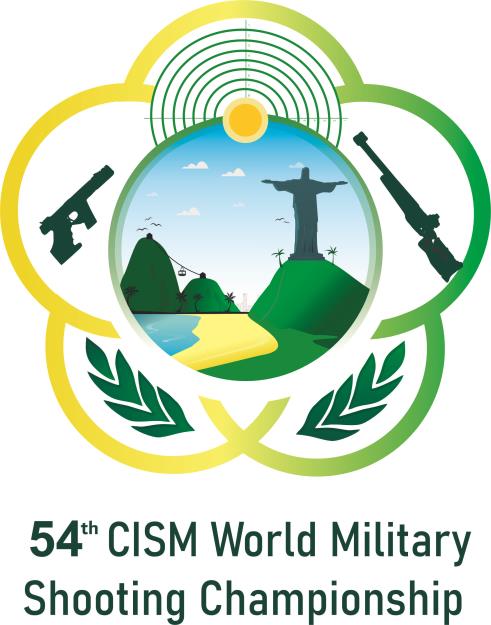 BRILLIANT RESULTS UNVEILED AT THE LAST DAY OF THE 54TH WMC SHOOTING
RIO DE JANEIRO (BRA) – The global stage of sports shooting witnessed extraordinary displays of skill and precision at the 54th WMC Shooting. Athletes from around the world converged to compete in a multitude of exhilarating disciplines, with the top three performers in four coveted categories leaving an indelible mark on this prestigious event.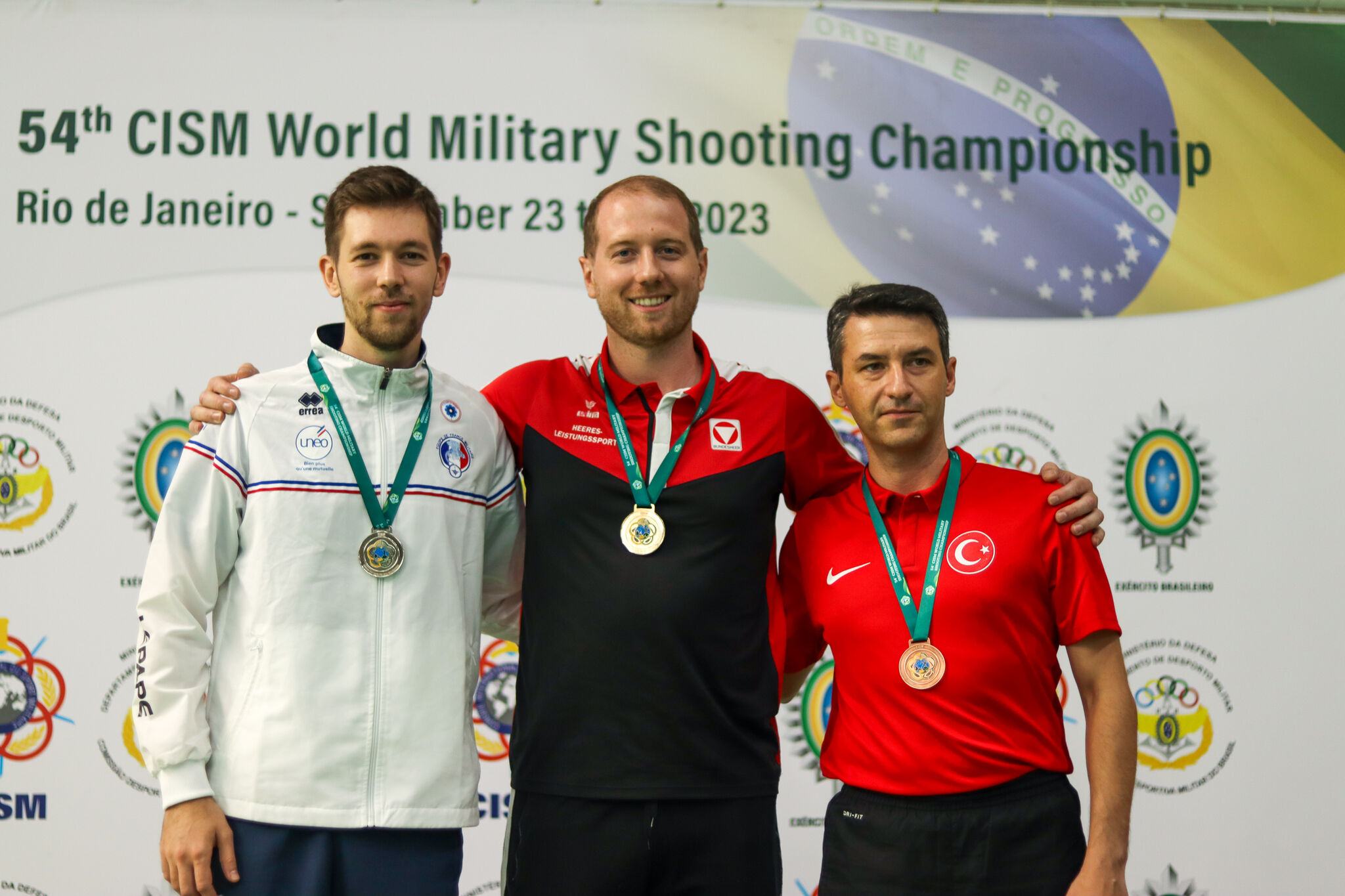 In the 300m Men's Military Rapid Fire Rifle, Lieutenant-Corporal Bernard Pickl of Austria delivered an impeccable performance, clinching the top spot with a stunning score of 582 points, coupled with 18 shots precisely hitting the center of the target.France's OR-1 Emilien Chassat demonstrated remarkable skill and determination, securing the second position with 573 points, despite a formidable 21 shots in the center of the target. Turkey's Captain Mert Nalbant impressed all with his unwavering precision, capturing third place with 571 points and 13 shots impeccably centered on the target.
Switzerland's PFC Nina Christen showcased unparalleled expertise in the 50m Rifle 3 Positions, clinching the gold medal with an astounding 593 points and an impressive 40 center shots. Chisten is ahead of the Austrian Corporal Sheileen Waibel who displayed exceptional technique and proudly and secured second place with 587 points, with 32 shots impeccably centered. Finally, Switzerland's PFC Chiara Leone brought honor to her country by securing third place in this challenging category, scoring the same 587 points. However, she missed the silver medal due to a tiebreaker.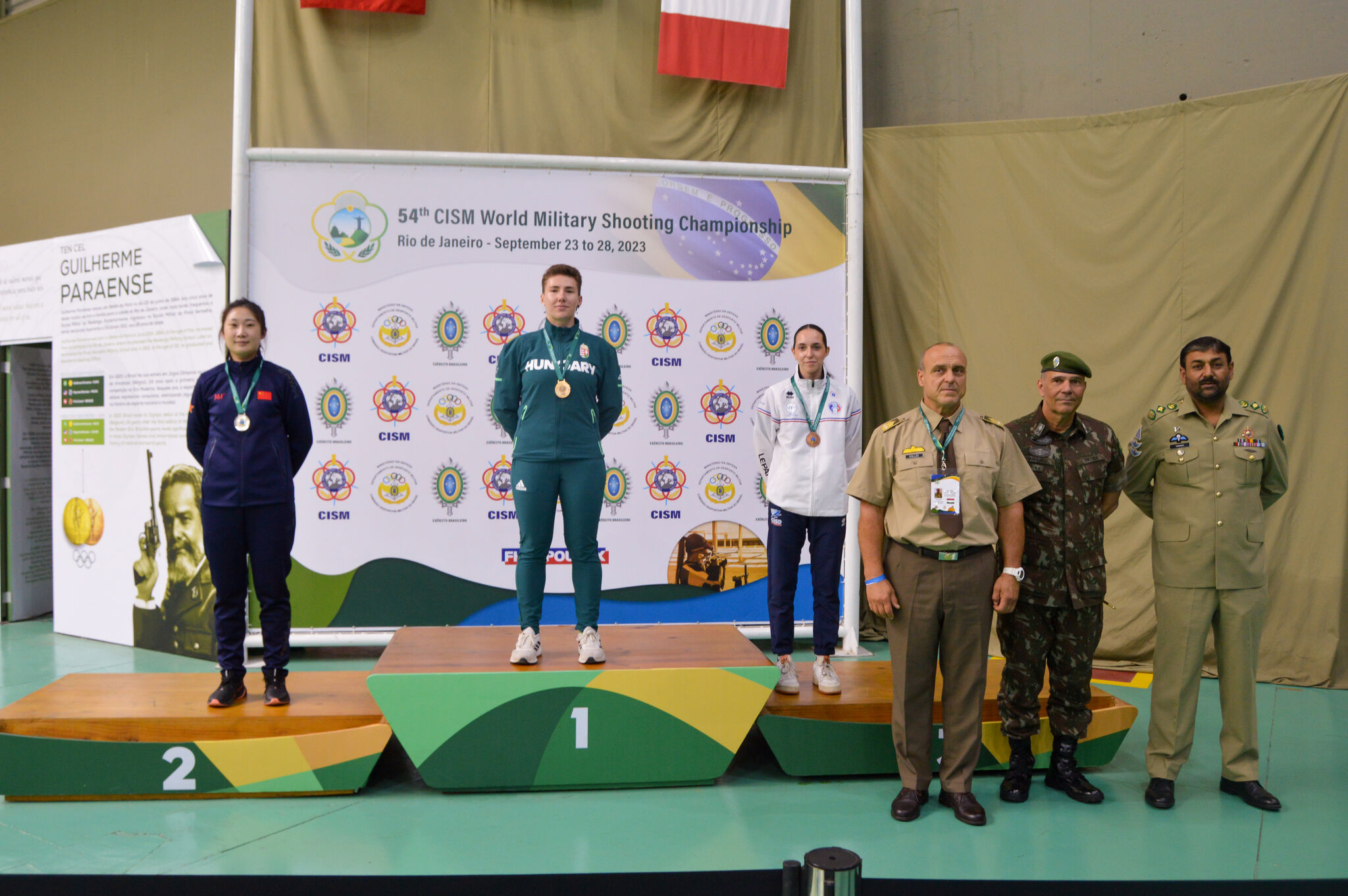 Hungary's Private Miriam Jákó shone in the 25m Women's Rapid Fire Pistol competition, securing the gold medal with mastery. Her remarkable performance included hitting 17 shots in the center of the target and scoring 586 points. China's Lieutenant Mengyuan Zhang displayed impeccable technique, securing second place in this highly competitive category with 586 points and 24 shots hitting the bullseye. The bronze medal was secured by France's OR-1 Heloise Fourré who impressed all with her skill, clinching third place with 585 points and 16 center shots.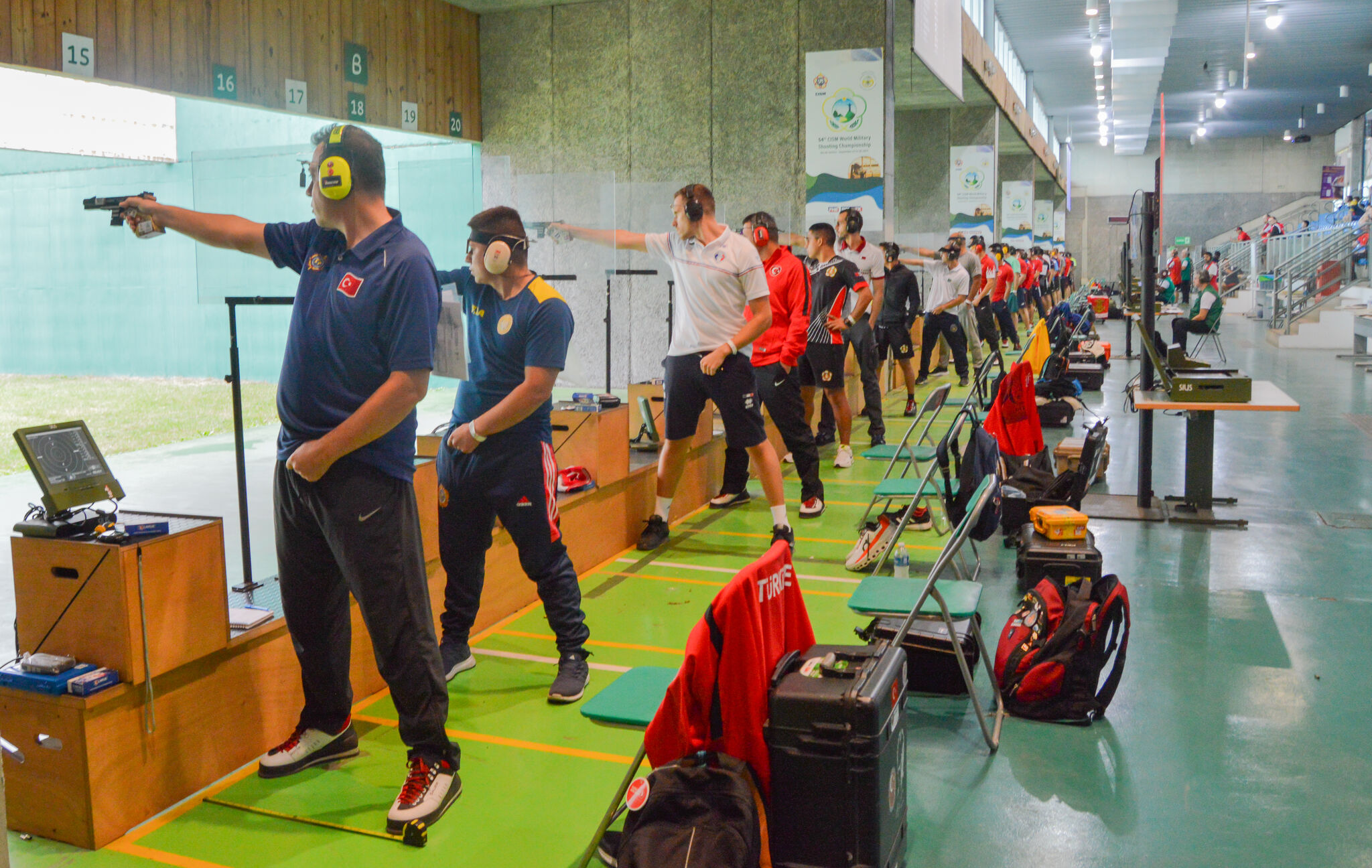 In the last event of the day, the 25ms Men's Rapid Fire Pistol, the Russian Lieutenant Leonid Ekimov delivered a phenomenal performance, clinching the gold medal with 588 points and 32 center shots. Another Russian, Major Aleksei Klimov displayed great dexterity, securing second place with 587 points and 25 shots perfectly centered on the target, making it a Russian double on the podium, while China's SSGT2 Bowen Zhu surprised everyone with his precision, taking home third place in this challenging category, scoring 586 points and hitting 20 center shots.
Congratulations to all the dedicated athletes who participated in the 54th Shooting World Championship. These exceptional medalists have left an indelible mark in the annals of sports history. The event was a spectacular showcase of talent, skill, and unwavering dedication to the sport of shooting.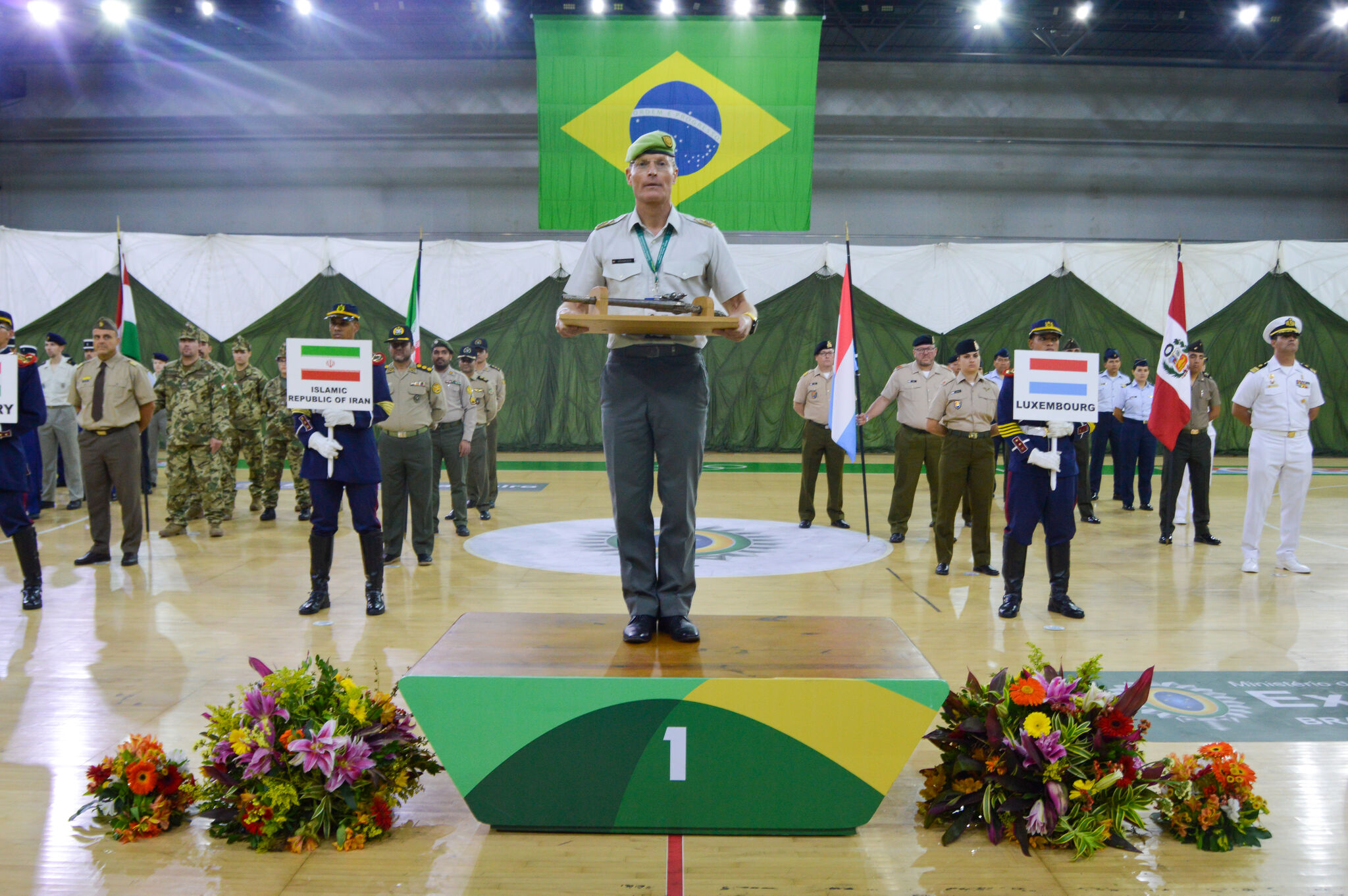 (Source: Brazilian Delegation to CISM)