26th WMC Taekwondo - Tehran (IRI) - Day 1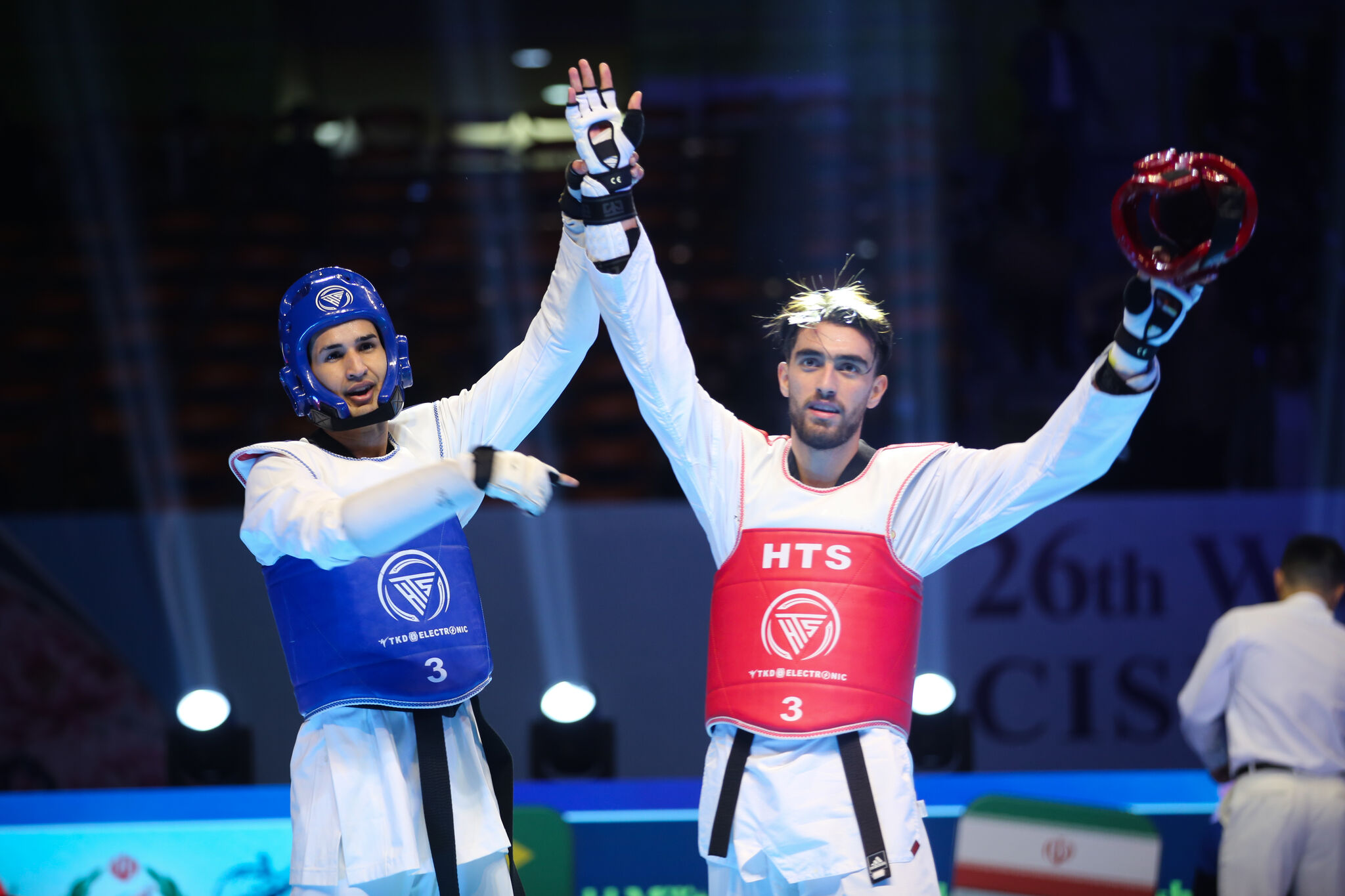 TEHRAN (IRI) - The first day of competition of the 26th World Military Taekwondo Championship started with the men's poomsae competition which was most attractive. On the occasion of this championship, 56 male and 27 female athletes traveled to Tehran to compete for the coveted World Military Gold.

The men's Poomsae events were on the program of this first day of competition.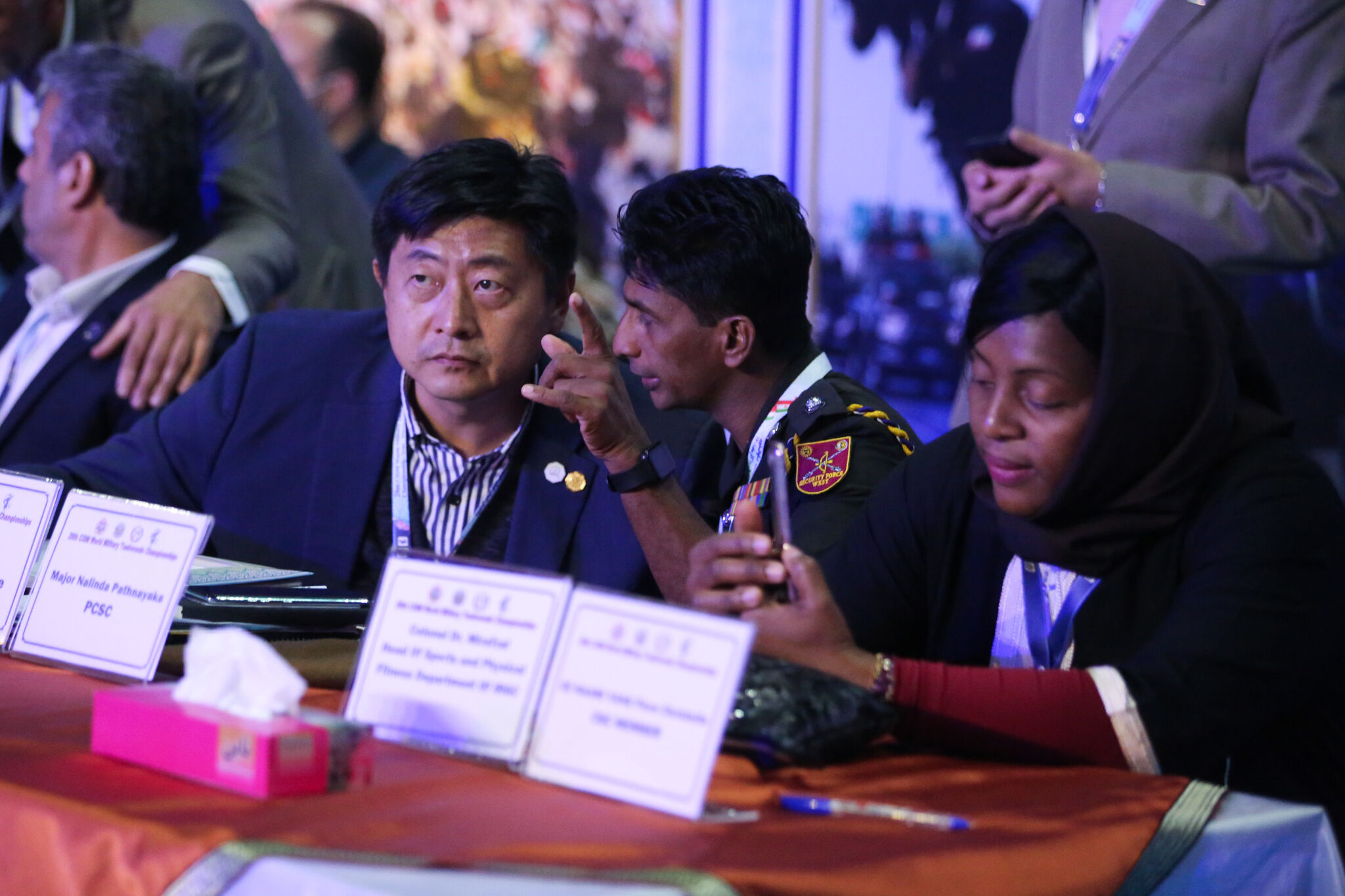 In Poomsae Men's Individual (18-30 years old), the Iranian Mahdi Ghavami Ghameshlou took the best on the Pakistani Muhammad Waseem Javed with a score of 14,76 for 13,55 for his Pakistani opponent.

The Iranian delegation won a second gold medal in Poomsae Men's Individual 31-40 years old thanks to the victory of Fariborz Karimi Kakavandi who beat Pakistani Shahbaz Ahmed and Nepalese Rehjin Rimal, respectively silver and bronze medalists.

In Poomsae Men's Freestyle 18-30 years old, Pakistan wins its first gold medal with Ehsan Ashraf winning gold ahead of Iran's Morteza Zendehdel Komishani.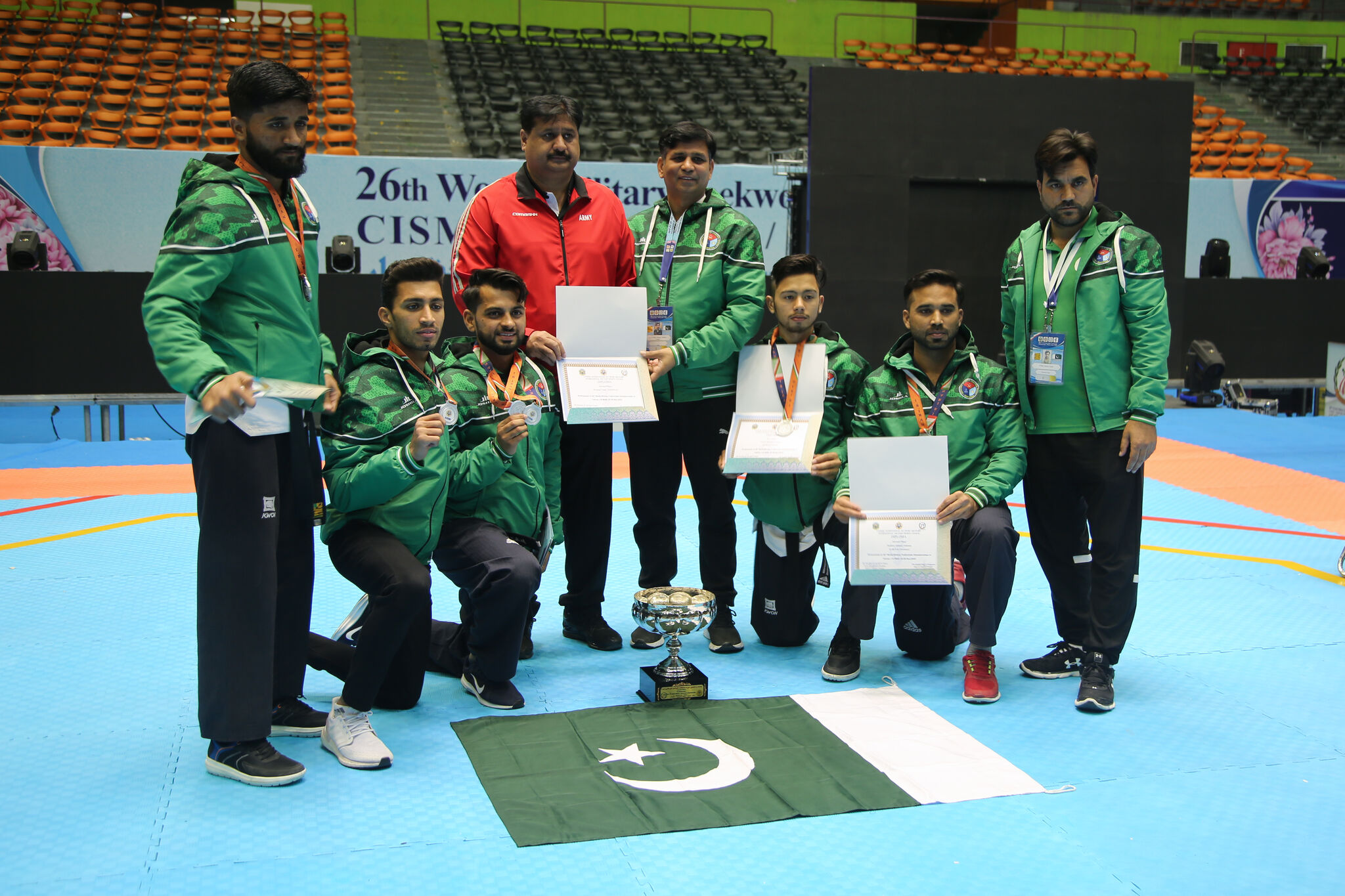 Pakistan's men's team of Ahmed Shahzad, Aqdas Ullah Qadir and Muhammad Waseem Javed also won the Poomsae team competition ahead of Iran's Seyed Ali Mousa Niay Zare, Alireza Ebrahimi and Yasin Zandi while Nepal finished third.

Kyurogi competitions were also on the program of this first day and some world and Olympic champions from Iran and Russia delivered us magnificent fights.

In the -54 kg category, the Russian Vladimir Gritsenko, bronze medallist at the Military World Games of Wuhan 2019, won his first military world title by defeating the Iranian Abolfazl Zandi, world champion in the youth category in Sofia in 2022.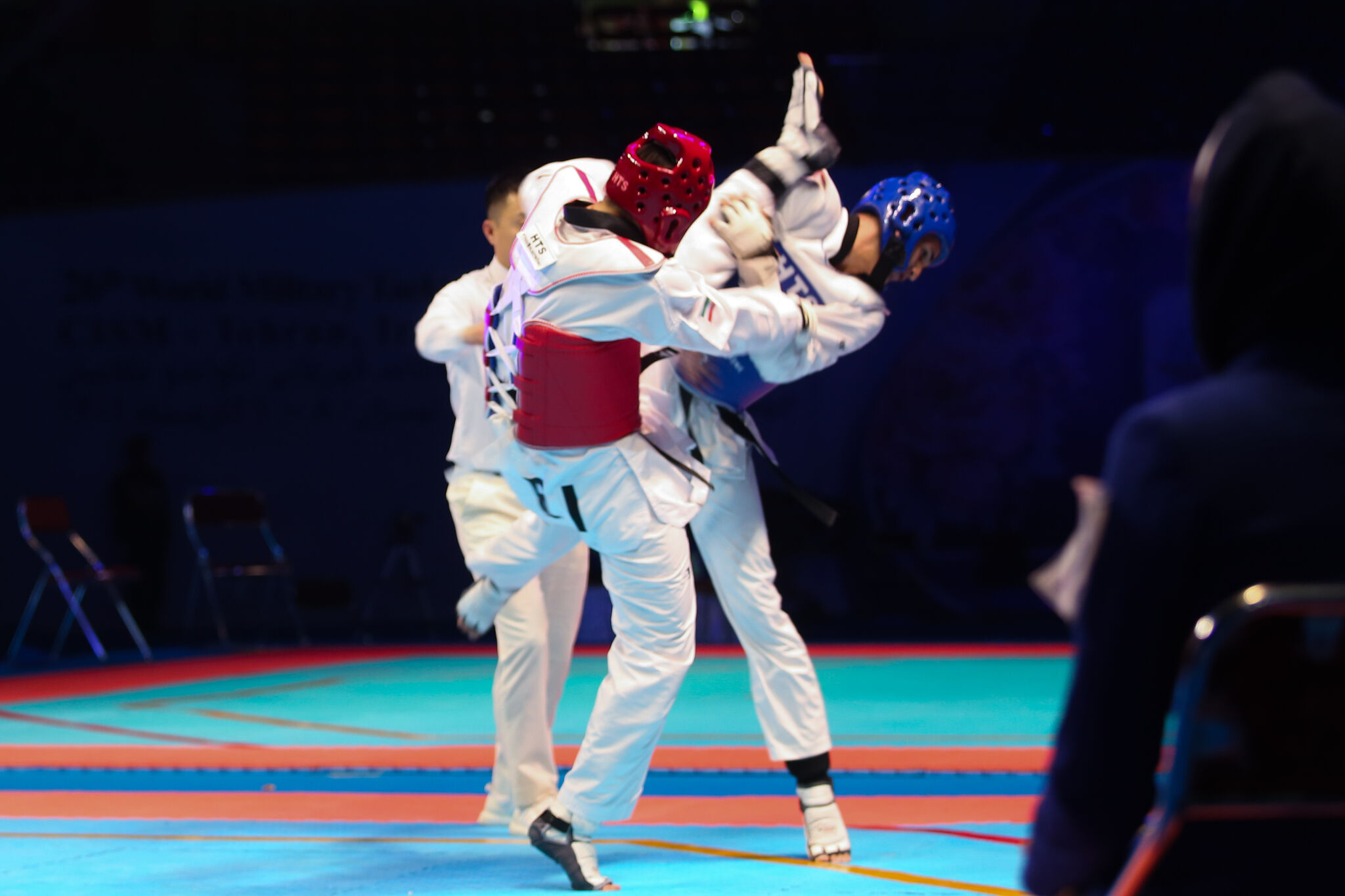 In -63 kg, Iran's Amir Hossein Mohammad Khanlou offers the first gold medal in Kyurogi to the host country after his victory over Russia's Dmitri Shishko, gold medalist at the 2018 Youth Olympic Games in Buenos Aires. Spain's Adrian Delrio Guerrero and Brazil's Gabriel Fabre Ramos both finished on the third place of the podium.

Big surprise in the -74 kg category with the victory of the Iranian Amir Mohammad Bakshi, bronze medalist in 2019 in Wuhan, who offered the scalp of one of the best athletes in the world of the discipline, the Brazilian Edival Marques Quirino Pontes, recently silver medalist at the World Championships in Guadalajara 2022 in Mexico and gold medalist in Wuhan in 2019. Kazakh Shyngys Sandlbayev and Russian Nikita Kriveichenko won the bronze medal.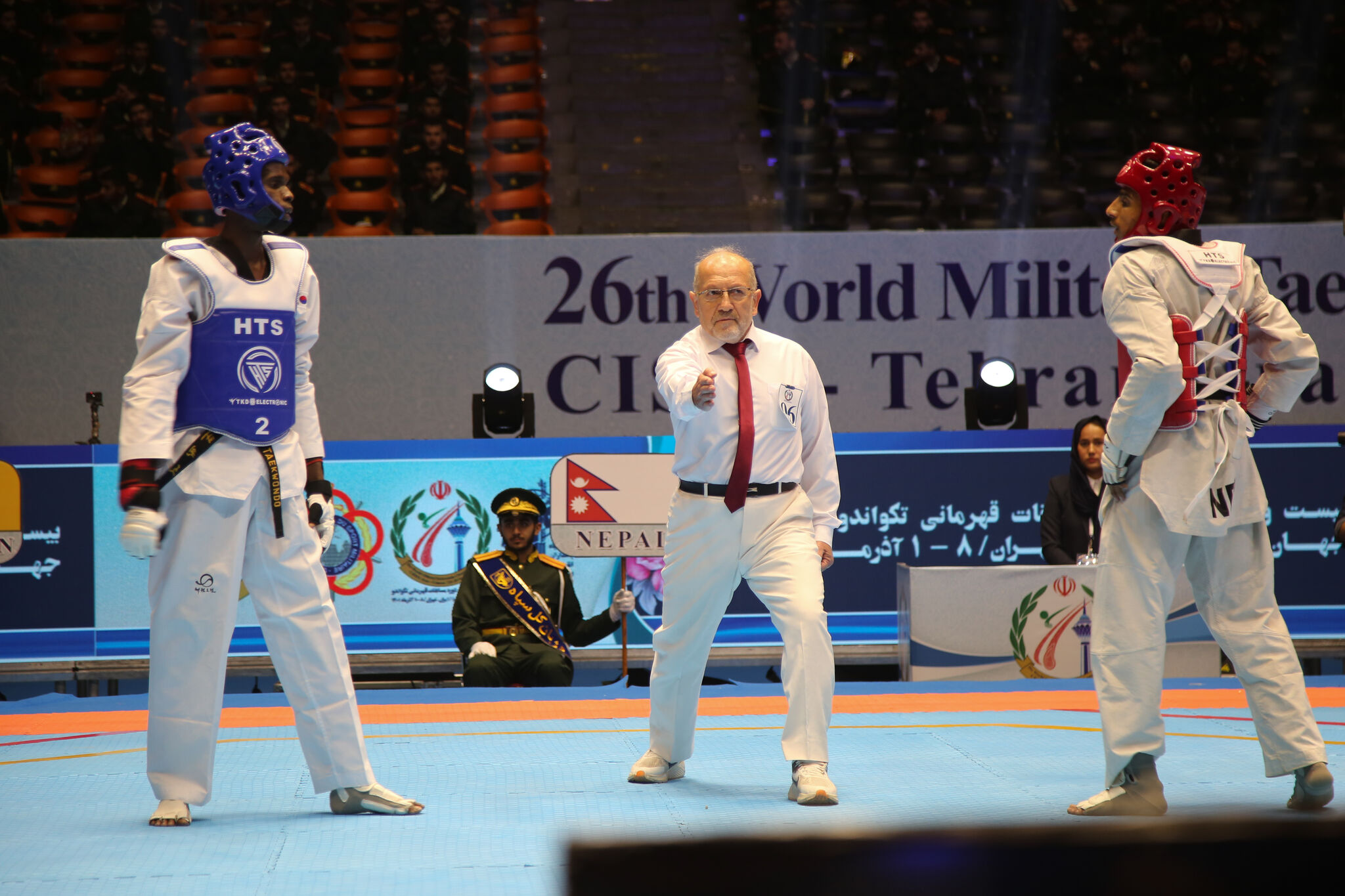 Finally in the last event of the day, the -87kg, Iran offers itself a new title with the first place of Mahdi Abedini who won the fight for the gold medal against the renowned Slovenian Patrik Divkovic, silver medalist at the European Senior Championships in Manchester in 2022. Kazakh Meiir Nurgazin and Russian Rafael Kamalov grabbed the bronze medal.

See you tomorrow for more reports on the competitions of this 26th WMC Taekwondo colorful!

(Source: CISM Media and Communication Department)