26th WMC Taekwondo - Tehran (IRI) - Opening Ceremony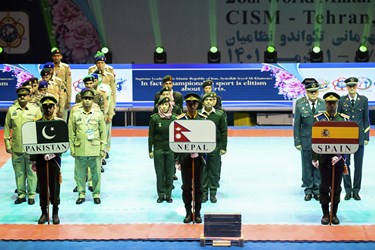 TEHRAN (IRI) - The 26th World Military Taekwondo Championship started this Wednesday, November 23, 2023 in Tehran, capital of Iran, with the Opening Ceremony of the event.

This is the 18th WMC organized by the Iranian Armed Forces, after the last WMC Wrestling organized in 2021.

After a last stop in 2019 in Wuhan, the WMC Taekwondo is back in Iranian lands and 10 nations have made the trip for this occasion: Brazil, Russia, Kazakhstan, Nepal, Pakistan, Cameroon, Spain, Slovenia, Oman and Iran.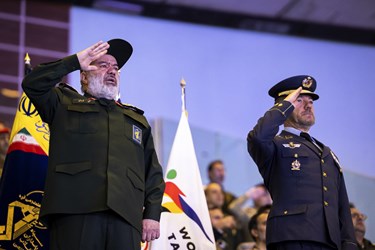 150 athletes will compete during the four days in the Pommsae and Kyorugi events.

The Opening Ceremony was attended by the successor of Iran revolutionary guard Major General Ali Fadav; Colonel Jose Carlos Garcia-Verdugo, Official CISM Representative and BoD Member; Major Nalinda Rathnayaka, PCSC Taekwondo; Mr. Ki Su Lee, World Taekwondo Representative; Major General Mohammad Hassan Bagheri, Chief of the Iranian Armed Forces General Staff; Brigadier-General Jamshid Fooladi, Chief of the Iranian Delegation to CISM; Mr. Hadi Saei, President of the Iranian Taekwondo Federation and three-time Olympic medalist as well as high local and international authorities.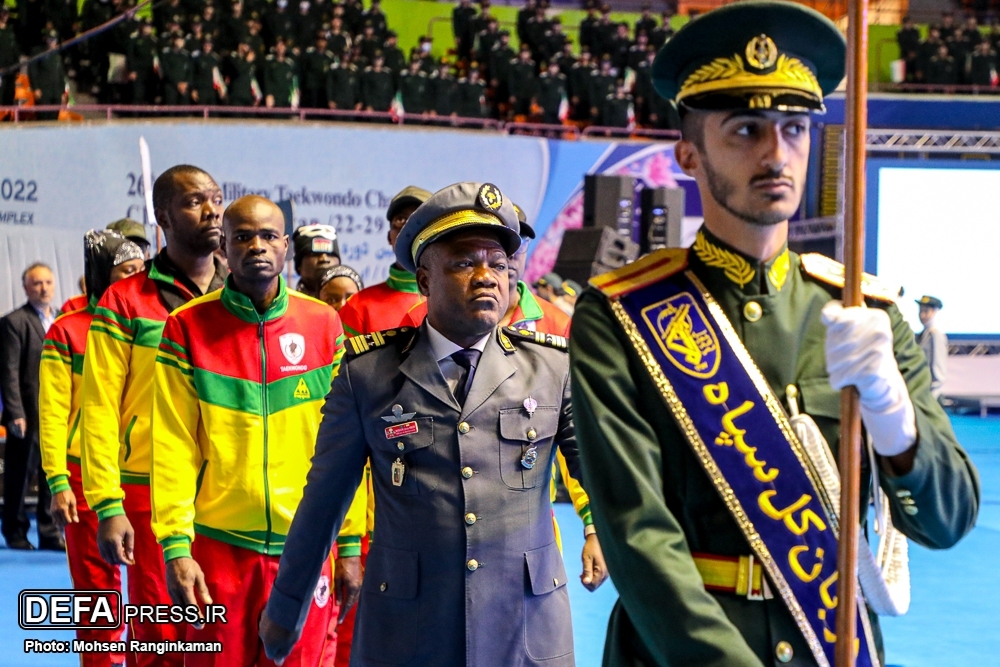 Major General Mohammad Bagheri took the floor during the Opening Ceremony: "Today, more than ever, regardless of racial, ethnic, cultural and religious differences, the world is thirsty for peace, tranquility, friendship and brotherhood". He also added: "Iran is hosting an important competition between the military forces of the world. The presence of taekwondo players and representatives of world military sports at this great event in Tehran, shows the depth of friendship between free nations who are willing to work for world peace through competition and build lasting friendship with each other."

Colonel Jose Carlos Garcia-Verdugo, the Official CISM Representative, also took the floor to welcome our military athletes: "It is obvious that the preparations for the competition and the cultural and social events required a lot of work. I would like to thank the Iranian delegation for their efforts and those of their staff as well as the Chairman of the Organizing Committee, Brigadier General Jamshid Fooladi, Chief of the Iranian Delegation to CISM, for their work in ensuring that every detail is taken care of. I am sure that this week will be excellent".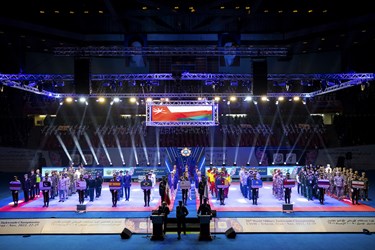 See you today for the first competitions and the Poomsae and Hosinsul Events!

(Source: CISM Media and Communication Department)