The 7th CISM World Games 2019 are launched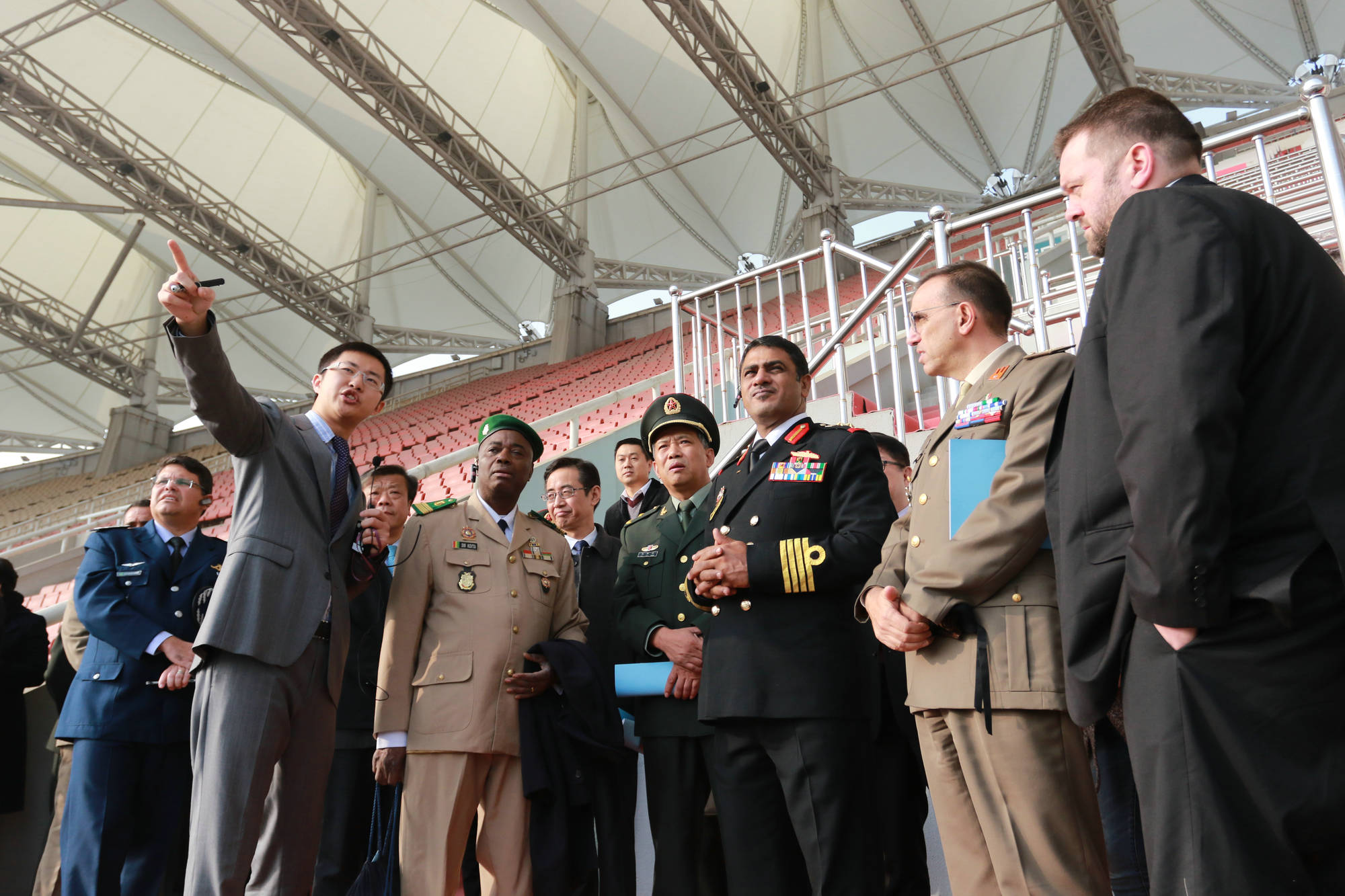 WUHAN CITY (CHN) - From 1 to 4 December, the Coordination Committee for the 7th CISM World Games 2019 was in Wuhan City, China for the inspection visit of the preparations for the 7th edition of the CISM World Summer Games in 2019.
On that occasion, the CISM President signed jointly with Major General Ma Kaipin, Chief of the CISM Chinese Delegation and Mr. Wang Fon, Mayor of Wuhan City, the final contract of organization of the event.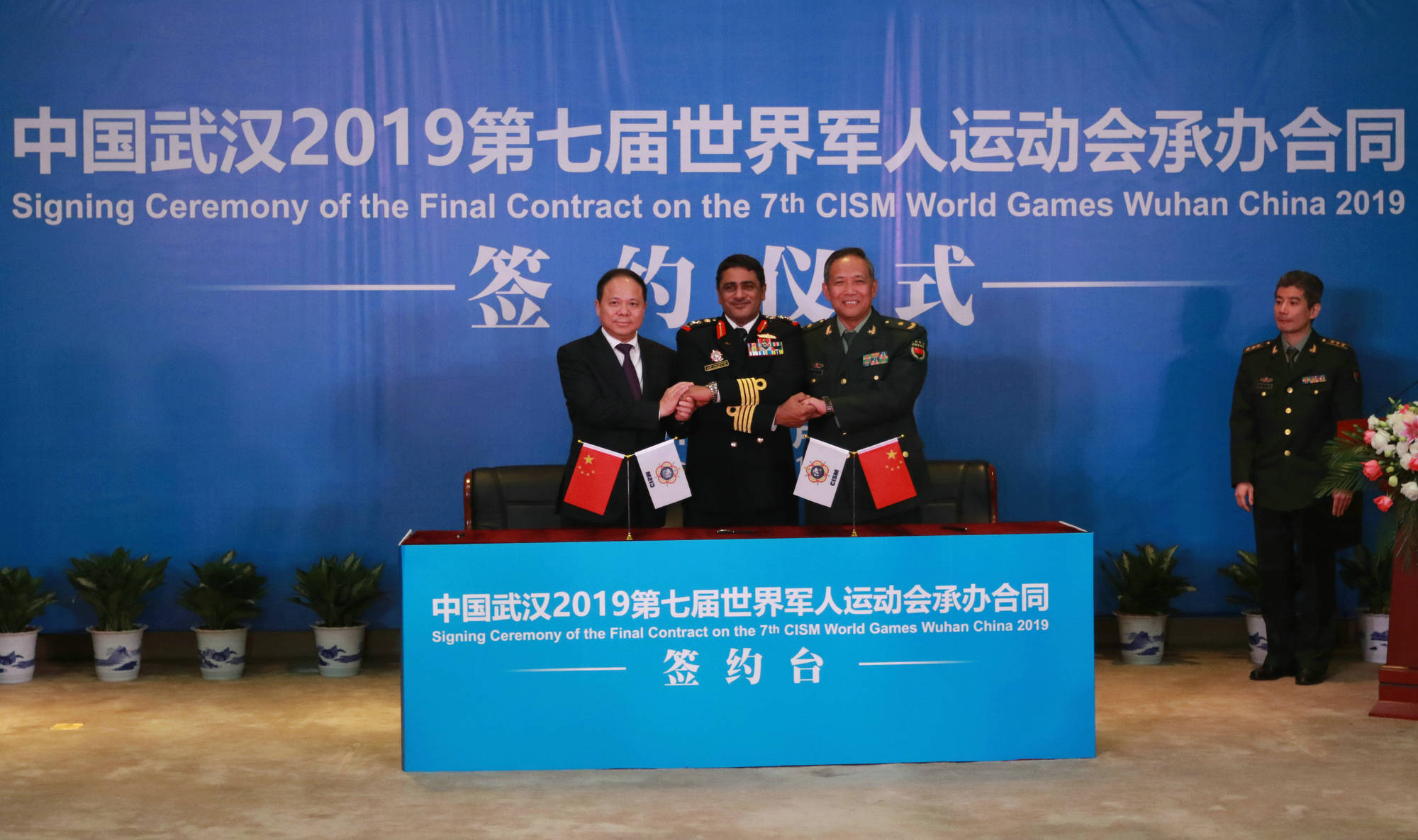 The 7th CISM World Games – the 7th PEACE GAMES – will be held in Wuhan City from 15 to 30 October 2019 with 23 CISM Disciplines and one Demonstration sport, Tennis! CISM is also very pleased to confirm jointly with the Organizing Committee that at least Track and Field and Archery will be organized for para athletes. For the first time in the CISM World Games history, Boxing competitions will be opened to female military boxers!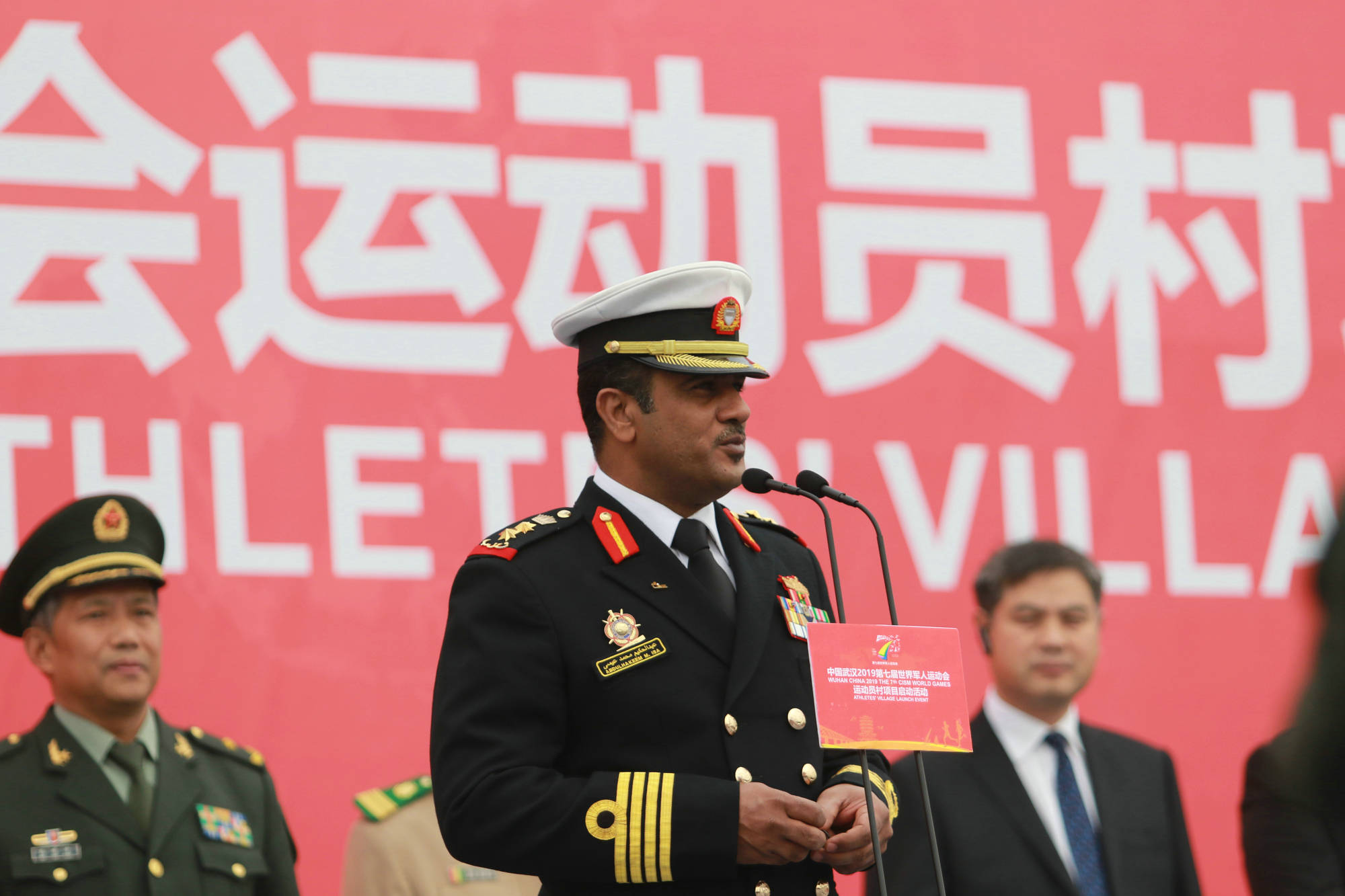 During the 4 days visit, the CISM Coordination Committee composed by the CISM President, Colonel Abdulhakeem Alshino, the CISM Secretary General, Colonel Dorah Mamby Koita, the 7th CISM World Games Director, Mr. Olivier Verhelle and the President of the CISM Sports Commission, Lieutenant-Colonel Walter Borghino, visited some of the sports infrastructures already selected for hosting competitions in 2019. The complete planning for sports events and venues identifications was discussed and approved.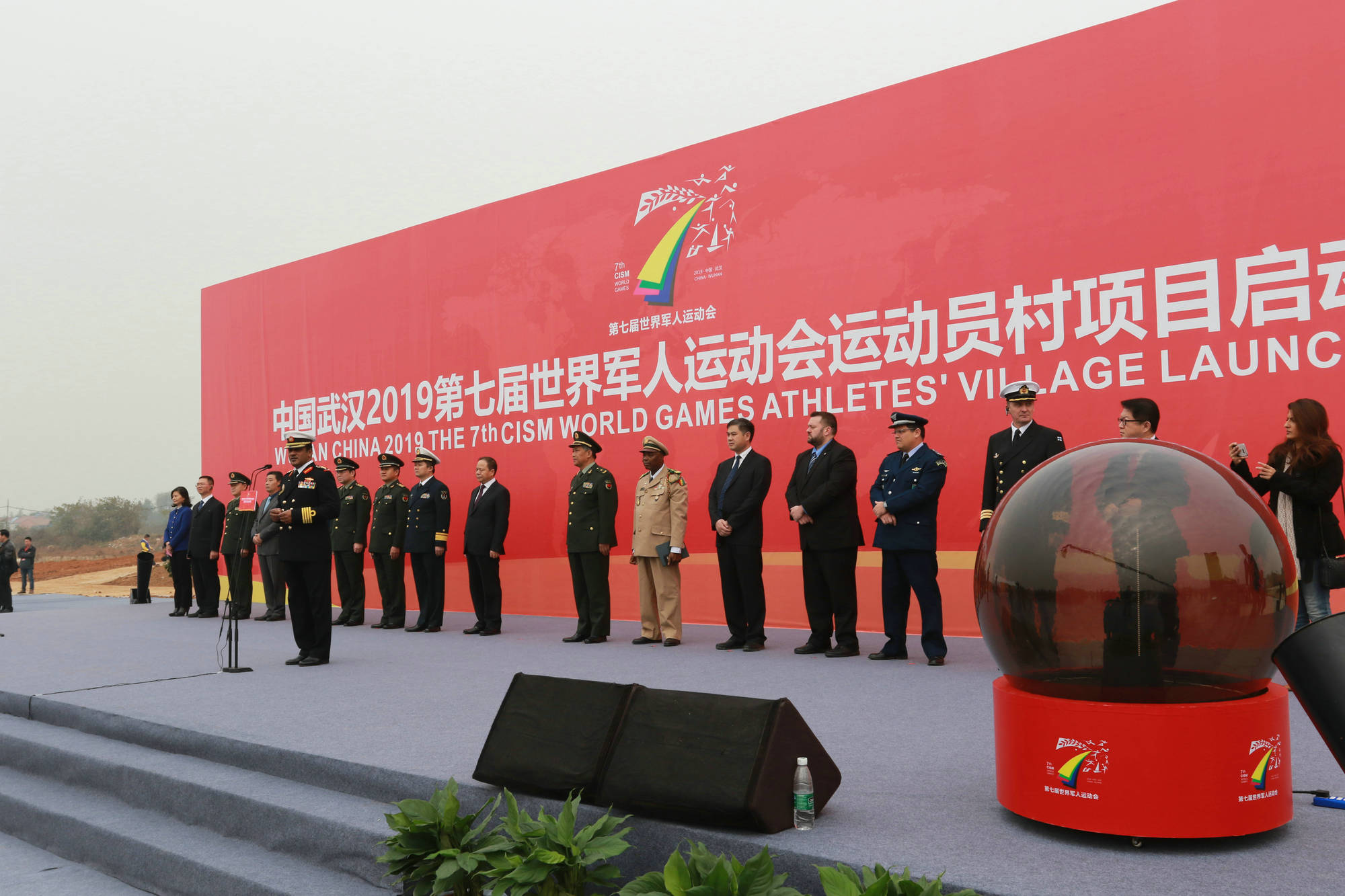 The CISM Pentathlons will receive a lot of attention during the Games. To that purpose, the presidents of these sports committees, Lieutenant-Colonel Gagliardi (Aeronautical Pentathlon), Lieutenant-Colonel Trono (Military Pentathlon) and Commander Nummila (Naval Pentathlon) joined the visit to select together with their Chinese homologues the locations for the constructions of the various venues, obstacle tracks and sports tracks for their specific disciplines.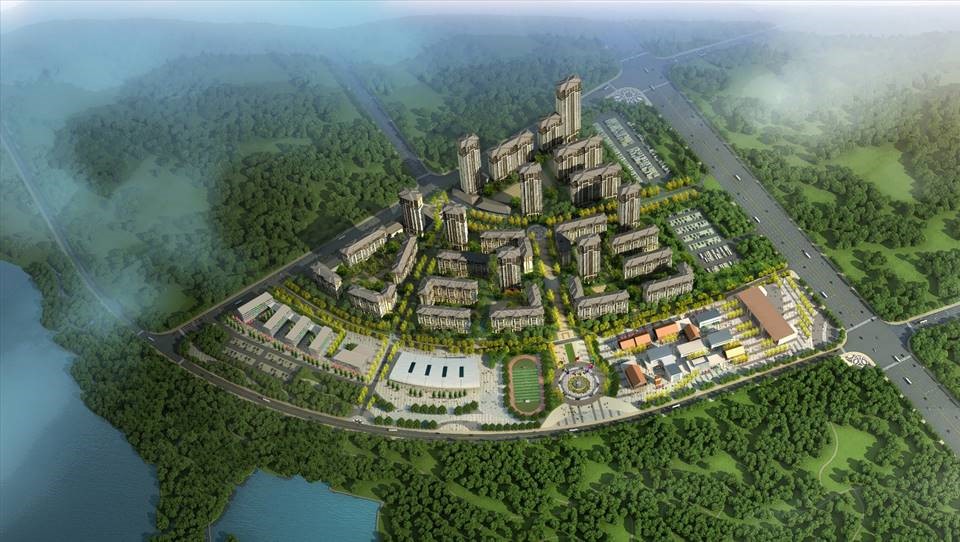 All participants were blessed to be the guests of honor of a ceremony marking the commencement of the construction of the athletes' village in Wuhan. That village will be ready to accommodate 12.000 athletes and officials as well as organizing staff in 2019. It is designed in a spirit of eco-sustainability and conviviality for all participants.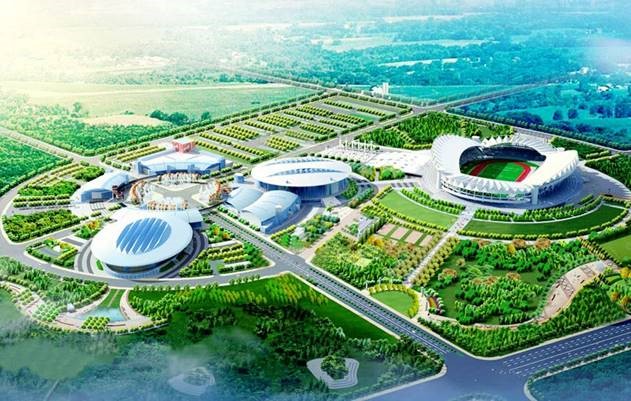 Officials of Wuhan City will attend the 3rd CISM World Winter Games in Sochi and the 72nd CISM GA in Athens next May and the 3rd CISM World Cadet Games 2018 in Indonesia, to promote with CISM officials all information on the Games.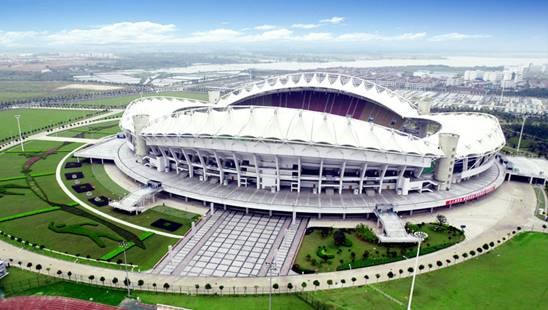 The following sports disciplines will be programmed during the 7th CISM World Games:
(1) Aeronautical Pentathlon (M & F)

(2) Archery (M & F) (partly open to para-athlete)

(3) Basketball (M & F)

(4) Boxing (M & F)

(5) Cycling (M & F)

(6) Equestrian (M & F)

(7) Fencing (M & F)

(8) Football (M & F)

(9) Golf (M & F)

(10) Judo (M & F)

(11) Military Pentathlon (M & F)

(12) Modern Pentathlon (M & F)

(13) Naval Pentathlon (M & F)

(14) Orienteering (M & F)

(15) Parachuting (M & F)

(16) Sailing (M & F)

(17) Shooting (M & F)

(18) Swimming (M & F) (including Diving, Life-saving)

(19) Table Tennis (M & F)

(20) Taekwondo (M & F)

(21) Track & Fields (M & F) (including Marathon) (partly open to para-athlete)

(22) Triathlon (M & F)

(23) Volleyball (M & F) (including beach volleyball)
Démo Sport
(Source: Mr. Olivier Verhelle, CISM World Summer Games Director)