19th WMC Triathlon – Warendorf (GER) – Update – Final Day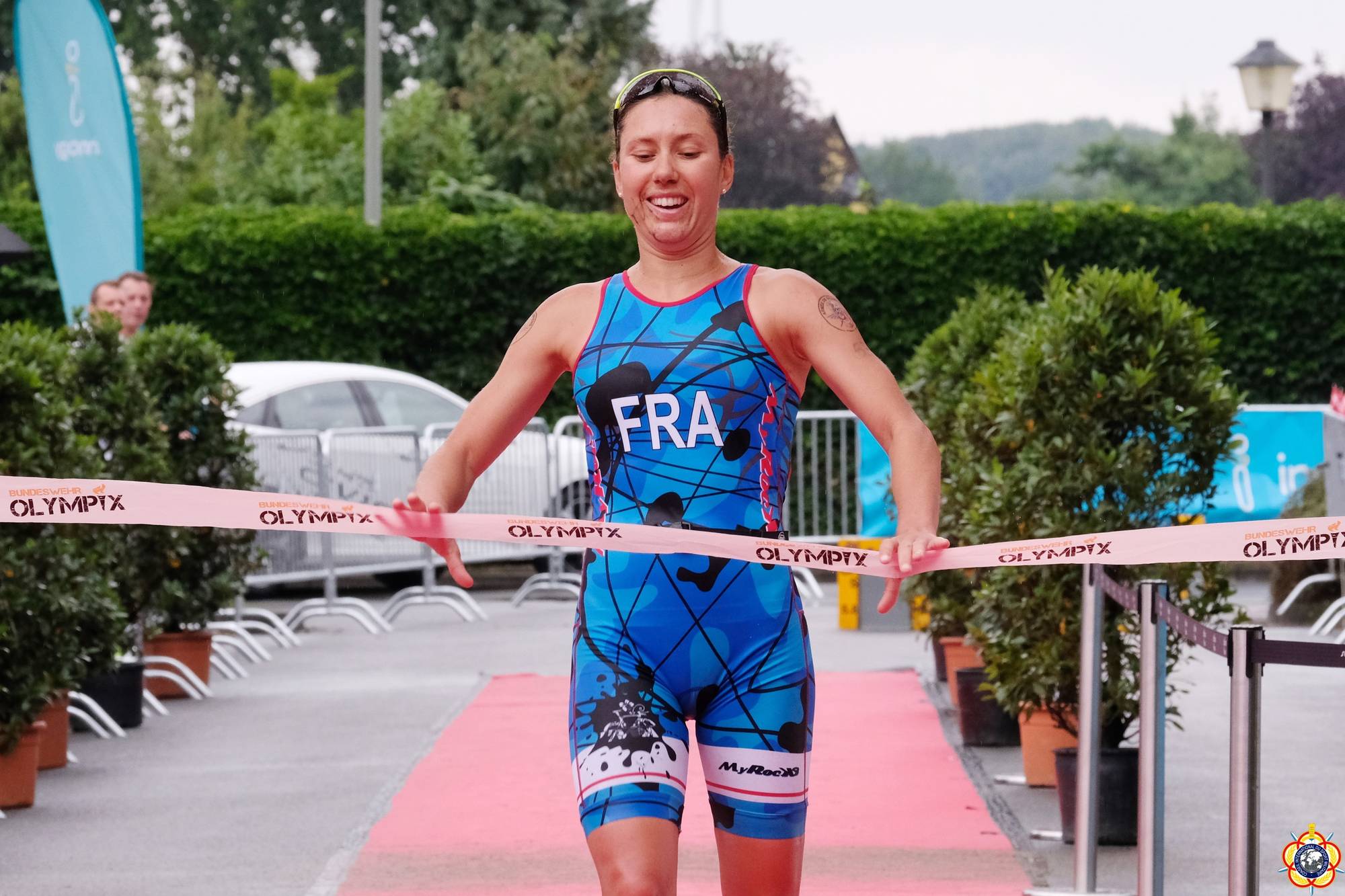 SASSENEBERG/WARENDORF (GER) - To mark the occasion, the weather brought the rain, which left her wet footprint on this 19th World Military Triathlon Championship in Warendorf.
Twenty-one nations from three different continents (fourteen from Europe, five from America and two from Asia) were present and ready to challenge themselves on the sports playgrounds to defend the colors of their respective countries loud and clear.
141 male and female athletes allocated in 4 age categories were present on Saturday 5 June 2017 at 11.15 a.m. for the start of the competition of this WMC Triathlon on the beautiful Sassenberg lake.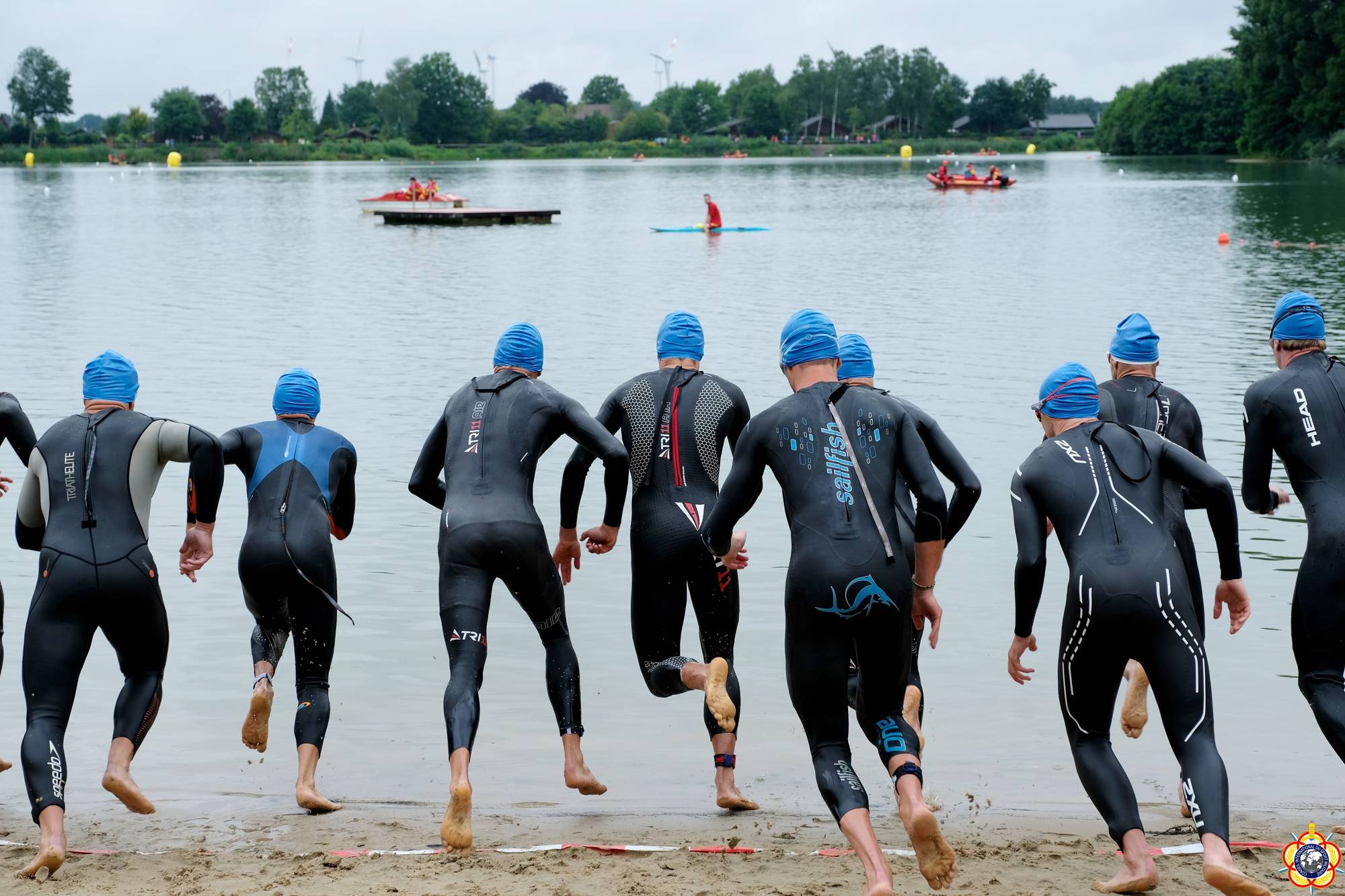 The swimming race (1500m), during which the full body-swimming suit was allowed considering the relative freshness of water and air, did not raise any special difficulty.
The cycling race has proven more complicated to manage for many riders. The road, made slippery with the rain, and the drafting prohibited for safety reasons have somewhat altered the deal and forced our triathletes to embark on a solitary effort of 40km on three laps of circuit. It was necessary to be strong to emerge relatively fresh from this time trial before starting the last event of the day, the running race.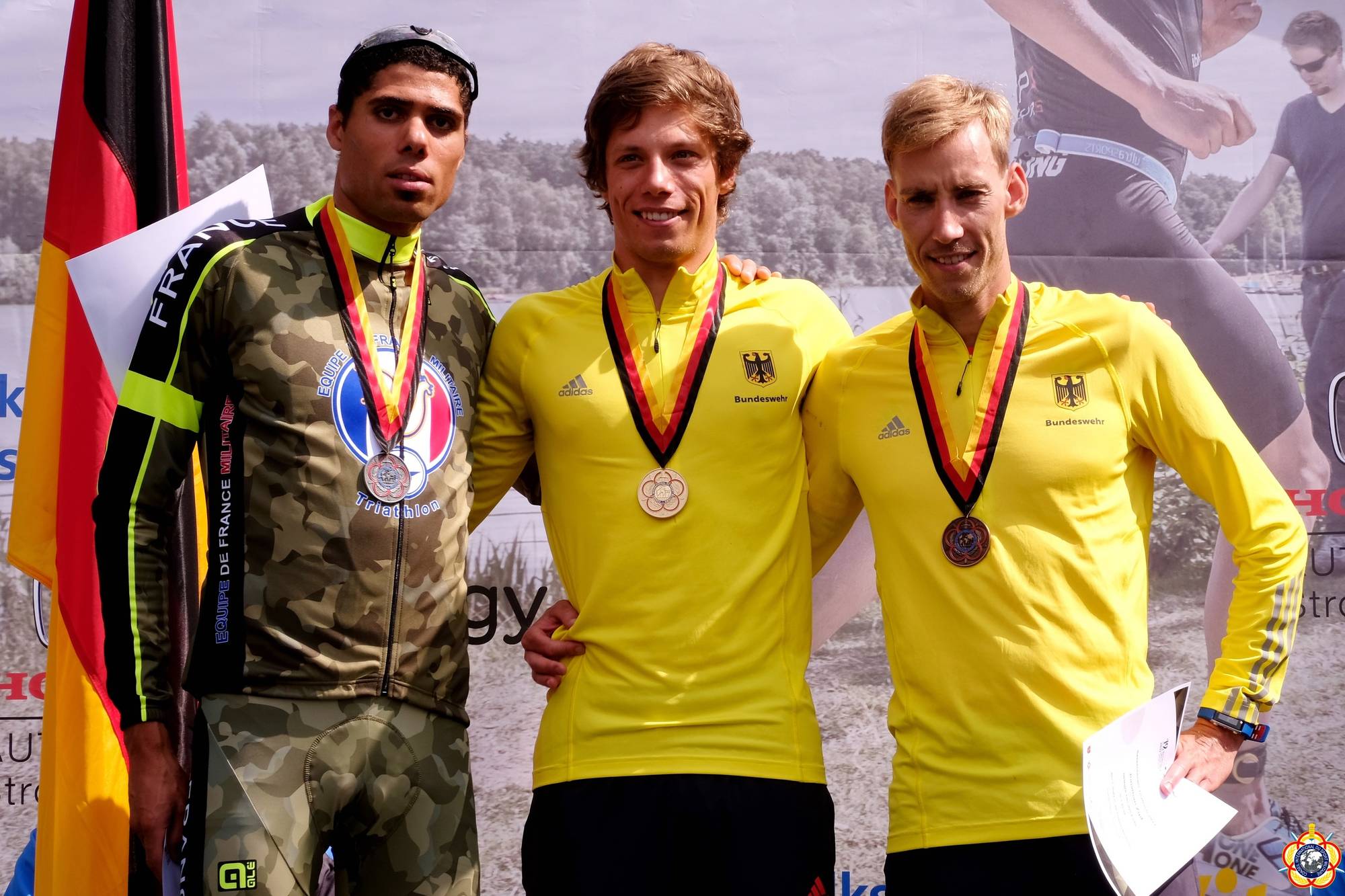 The 10km of running or two laps around the lake and in the woods literally delighted our athletes.
The local Nieschlag, from Germany, won the gold medal of the men's elite ranking, ahead of the French Raphael and German Zipf, respectively silver and bronze medalists. Nieschlag dominated the race from start to finish. In the women's event, the long race dominated by the Polish Jerzyk who finally grabbed the gold medal ahead of the French athlete Charayron while the Brazilian Oliveira finished on the third step of the podium.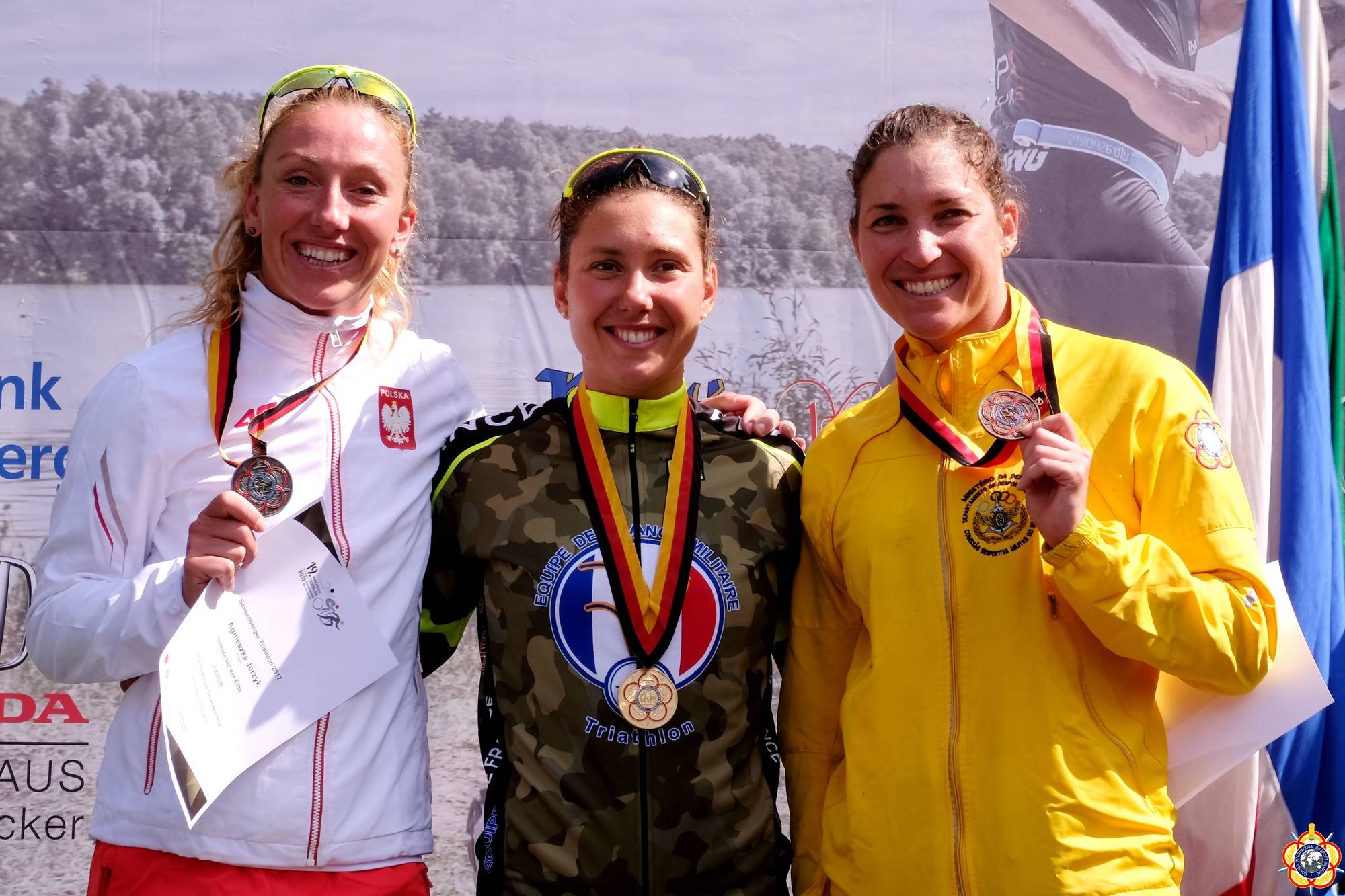 RESULTS OF THE DAY:
Individual Elite - Team Elite - Mixed Team Elite - Individual Seniors - Mixed Team Seniors
This 19th championship was unanimously a great success. The welcome, the logistics set up, the choice of the races, the competition site and the attention paid to the athletes were the strong points of this stay on the German soil.
This competition in the purest spirit of cism also allowed, by combining on the same site a civil and military organization, an opening on the outside. The future of our sport also depends on this important initiative that will serve the credibility and notoriety of our beautiful CISM institution.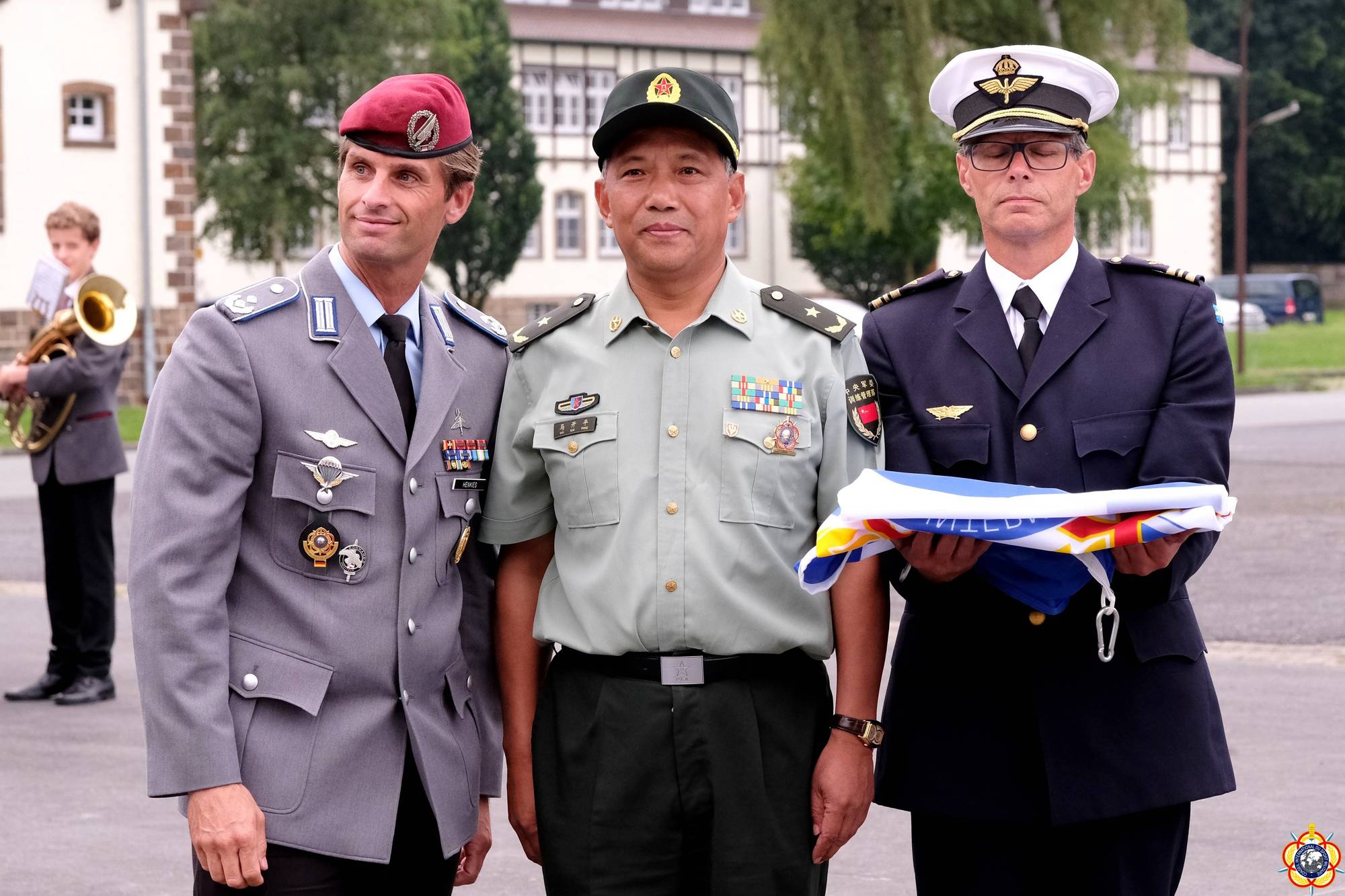 Thank you Germany, thank you all, congratulations for your athletic performances and thank you for your commitment and your deep convictions about the CISM Triathlon. See you next year in Lidkoping, Sweden, from 13 to 18 June, for the 20th WMC Triathlon!
You can download all the pictures of the 19th WMC Triathlon on the CISM Flickr Account: https://flic.kr/s/aHsm1W2BrP
For more information about the 19th WMC Triathlon, visit the CISM Deutschland Official Facebook Page: https://www.facebook.com/cismdeutschland/
(Source: Lieutenant-Colonel Olivier Penin, PCSC Triathlon)
(Pictures: Mr. Eddy Kellens, CISM Photographer)