Colombian Pentathlete Transmits Enthusiasm to New Generation

WUHAN (CHN) - Colombia's Edwin Gomez Buelvas is bidding farewell to international competition with his military pentathlon campaign at the 7th CWG after more than a decade in a sport that has changed his life.
"I have been at it a long time, I've had a lot of injuries and it's time to give way to the new generation," he said with tears in his eyes after the men's cross-country on October 23, in which he finished in 28.19.1 minutes.
Gomez Buelvas has been competing at elite level since 2007 and he takes great pride in flying the flag for his homeland. "Colombia is a strong team. We always come with enthusiasm and the desire to be among the top finishers, and that's what we want to transmit to the new generation, that they always have to fight, that they travel the world representing their country," he said. "When I'm out there competing, I'm not alone. I'm with 50 million Colombians."
His commitment has seen him through many injury setbacks as well as the need to combine training and competition with his role as a first corporal in the army.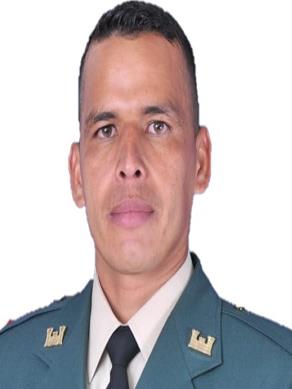 "A pentathlete lives with pain every day. It's a really tough sport; it has a big impact on your body and you have to be very competitive in all five disciplines," Gomez Buelvas said. "You have to be able to run, swim, shoot, and throw grenades. It's very complicated and if you don't know how to manage the five disciplines you won't be able to do it."
Gomez Buelvas scored 5,193.0 points to finish 52nd in the men's competition and he says the 7th CWG is a fitting stage for him to bow out on. "I have some great memories, and nobody can take those away from me. This sport changed my life. And I'm going to pass that on to my son. I'm training him as an athlete; he's in Colombia now, staying up late to watch me on the TV."
(Source: SUMOC Executive Committee - Editor NIE Yang)