Diving: Russia's giggling odd couple take synchro silver two days after first dive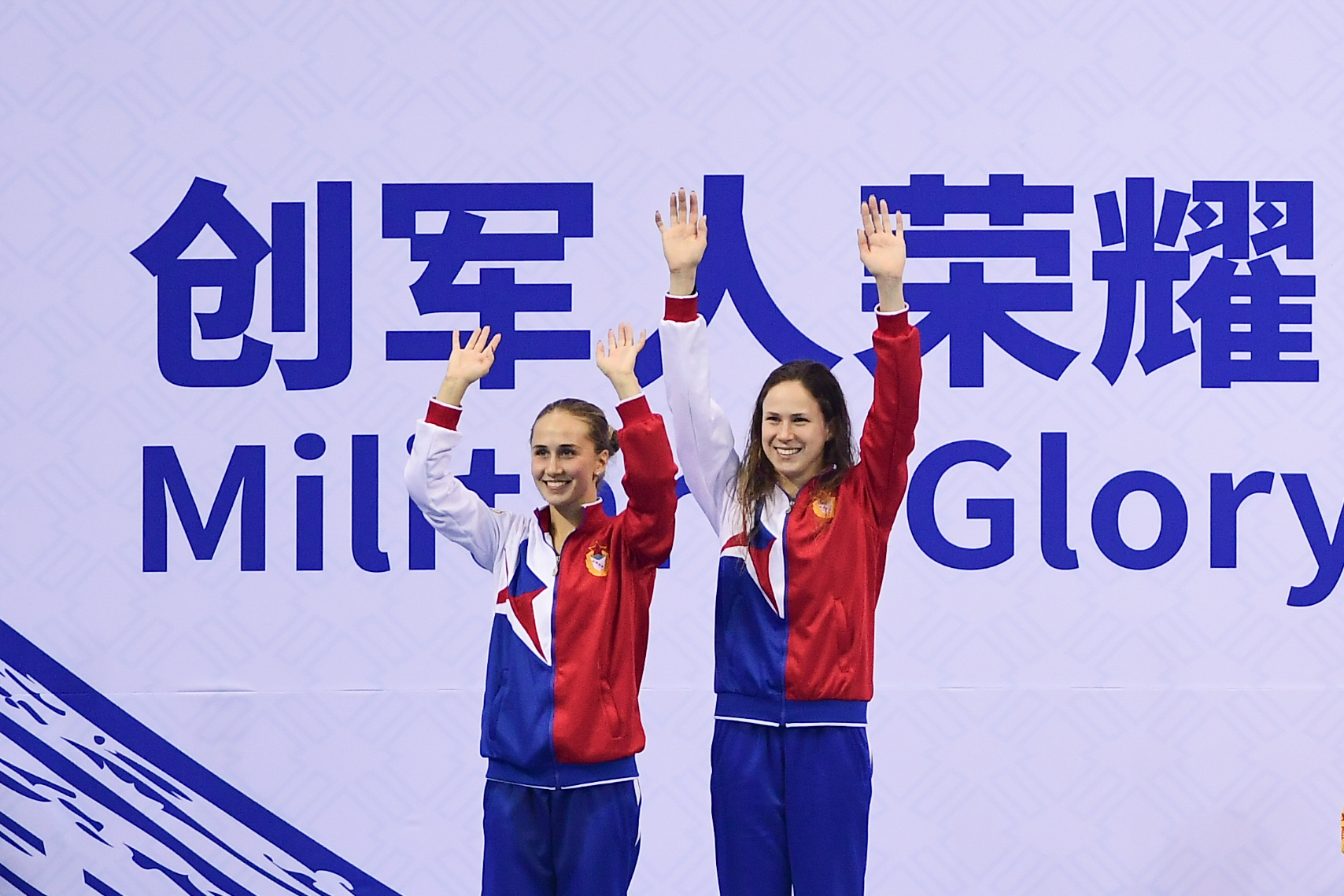 WUHAN (CHN) - Russia's Kristina ILINYKH and Iuliia TIMOSHININA had plenty of obstacles to overcome before they went out to compete in the women's 3m synchronised springboard event at the Wuhan 2019 Military World Games.
To begin with, they had never dived together even in training. Secondly, 10m platform specialist TIMOSHININA has not competed on the 3m springboard in a decade.
And thirdly, they had only two days to prepare for a competition that would also include the world's top pairs, China's WEI Ying/HUANG Xiaohui and HU Jiahan/OUYANG Yu.
The result was not what they expected.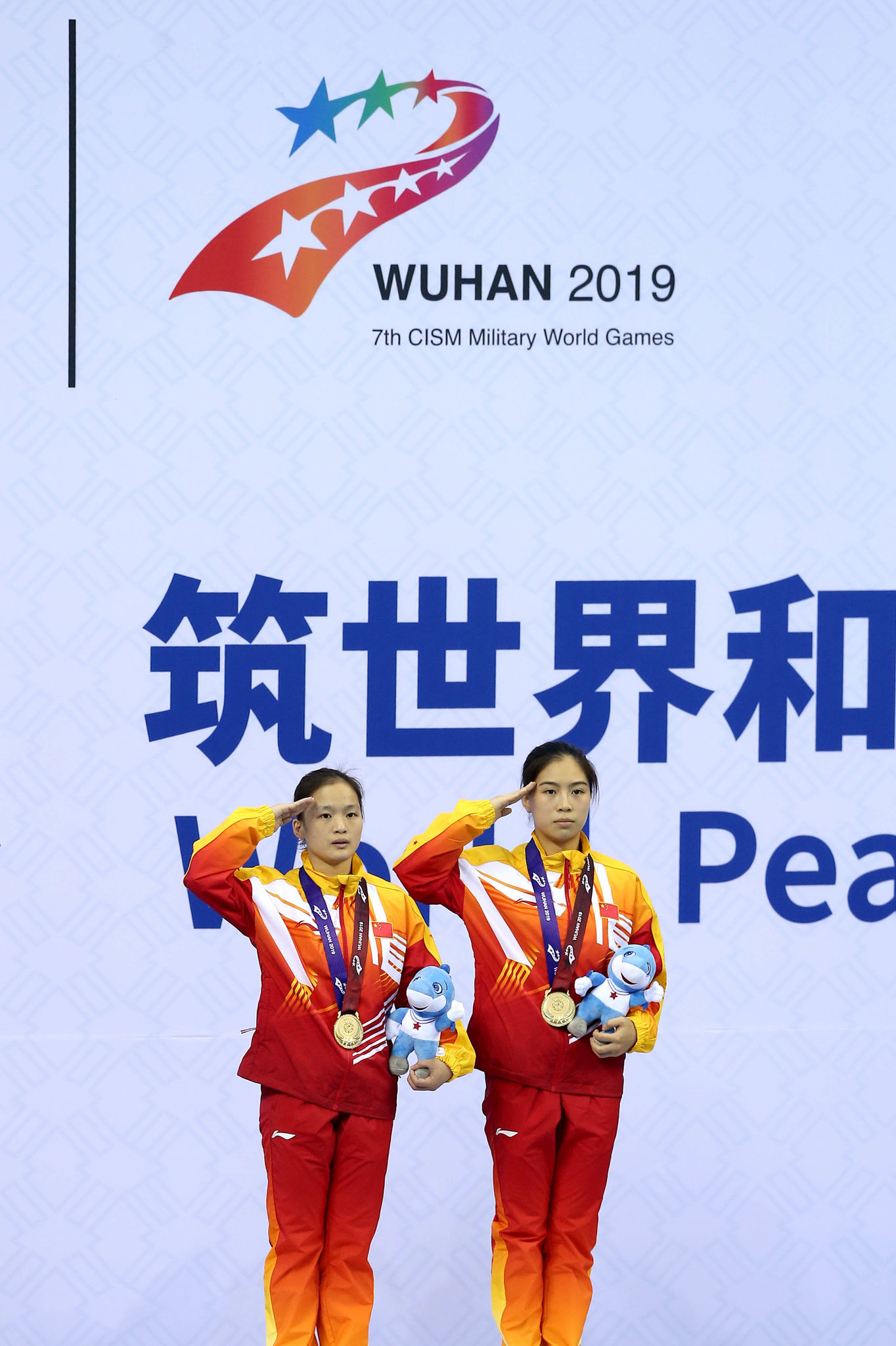 "We started training the day before yesterday and we got second place," TIMOSHININA said of finishing 65.79 points behind gold medallists WEI/HUANG. "We have never dived together in our lives and haven't competed together, and this is like a fantasy."
ILINYKH/TIMOSHININA were paired up already in Wuhan with the goal to get more points for Russia in the team event. Since ILINYKH is the only one on the team competing in women's springboard, she needed a partner and TIMOSHININA was selected as the optimal choice despite her decade-long loyalty to the 10m platform.
"We improvised this synchronisation in literally just a few days in order to earn points for the team and we managed to do it. The way everything turned out, we're super-happy," ILINYKH said.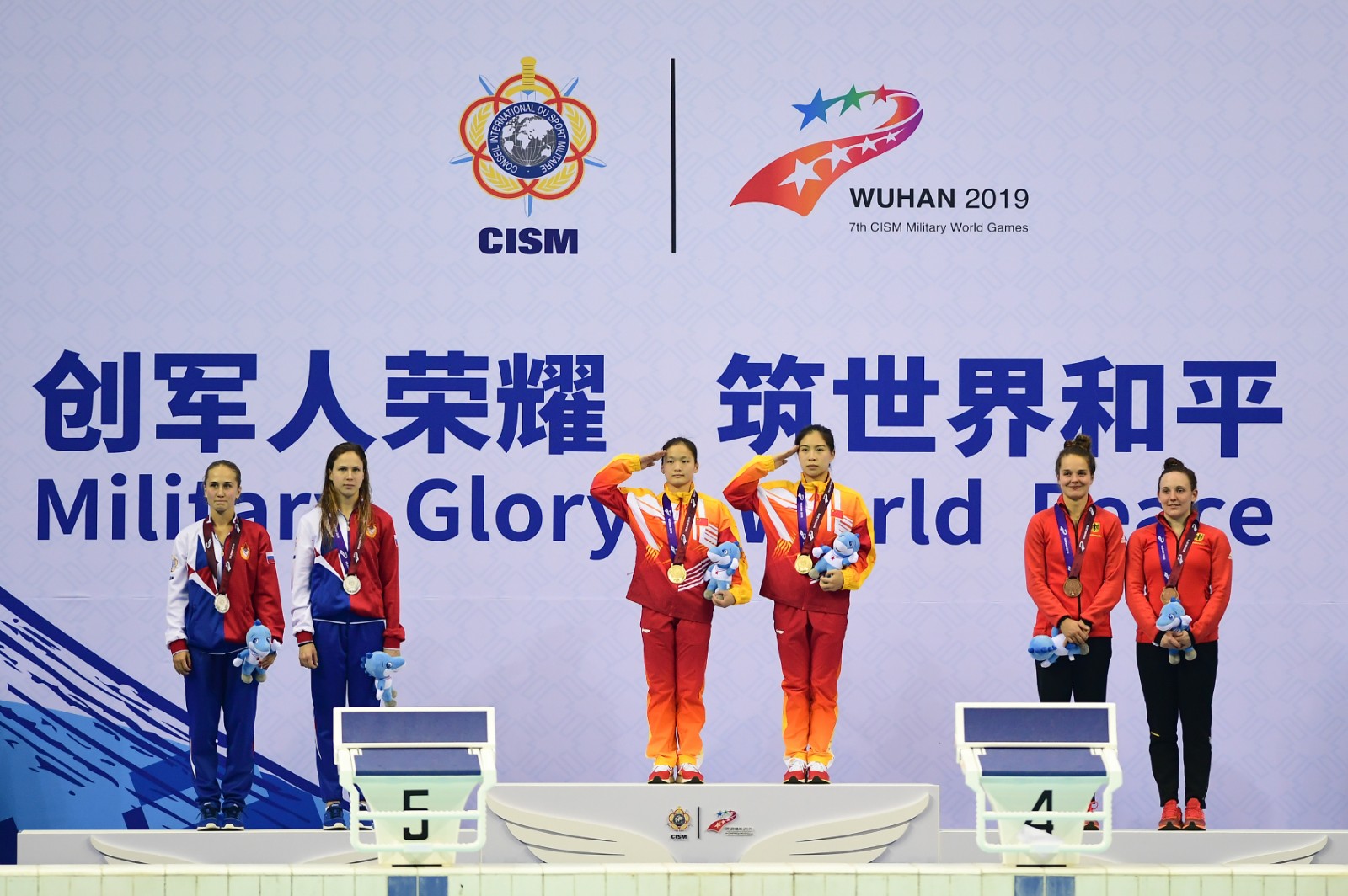 The Russian pair attempted their first-ever dive together two days before the synchronised springboard final. With expectations for their performance low, the coaches gave ILINYKH and TIMOSHININA only one instruction.
"They told us to dive, smile, and everything will work out, and this is what happened," TIMOSHININA said. "We didn't expect anything. We just dived and giggled."
The pair's dives ranged to a respectable 2.8 in difficulty, with the last effort earning their highest score of 57.51 to move them ahead of German bronze medallists Jana Lisa ROTHER/Saskia OETTINGHAUS, both of whom are springboard specialists.
Despite their meteoric success, ILINYKH and TIMOSHININA said they have no plans to continue diving together. TIMOSHININA scaled a few metres higher to the 10m platform later in the evening, placing fifth in the women's individual event, while ILINYKH will compete on the women's 3m springboard on Saturday.
(Source: Xinhua Info)