French flagbearer underscores CISM credo through disability


WUHAN (CHN) - The image of a soldier in a wheelchair can be telling. Powerful and poignant, it's a metaphor for the many contraries of life, a commentary on the human instinct to dominate and the price at which conquest is accomplished at times. A paradox, if you will, in which the effect belies its cause.

Seldom do all of these descriptors condense into a singular form and come to embody an emotion, which, as the American novelist Stephen King famously put it, "can drive a man insane": hope. During the Parade of Nations at the Opening Ceremony of the Wuhan 2019 7th CISM Military World Summer Games (CWG), the image of CCH Sebastien Pradalier in his wheelchair, waving the French flag, stood for unbridled optimism.

The flagbearer of the French delegation, 39-year-old CCH Pradalier, a former service member in the army, was leading a 402-personnel contingent, the largest from Europe at the Wuhan 2019 CWG. Third in strength only to hosts China (546 personnel) and Brazil (472), the French delegation includes 267 able-bodied athletes and 18 sportspersons with disabilities, including CCH Pradalier.
"A great moment and honour, it was," recounts CCH Pradalier, "to have the whole nation behind me and me as the standard-bearer, carrying the French flag, and also the standard-bearer of the CISM president [Herve Piccirillo], who, too is a French national. I had been part of the Honour Guard of the Colours in my unit before, but never the flag-bearer."

The significance of CCH Pradalier leading the French delegation, as with a few other para-athletes who carried their national flag at the 7th CWG Opening Ceremony, resonates beyond just their respective contingents. Like every other military sportsperson competing at the 7th CISM CWG, CCH Pradalier, who is one of the 45 disabled athletes – and 7,991 athletes overall – at Wuhan 2019, embodies CISM's principle to encourage inclusive opportunities and recognition for athletes with disability equal to those of their non-disabled peers.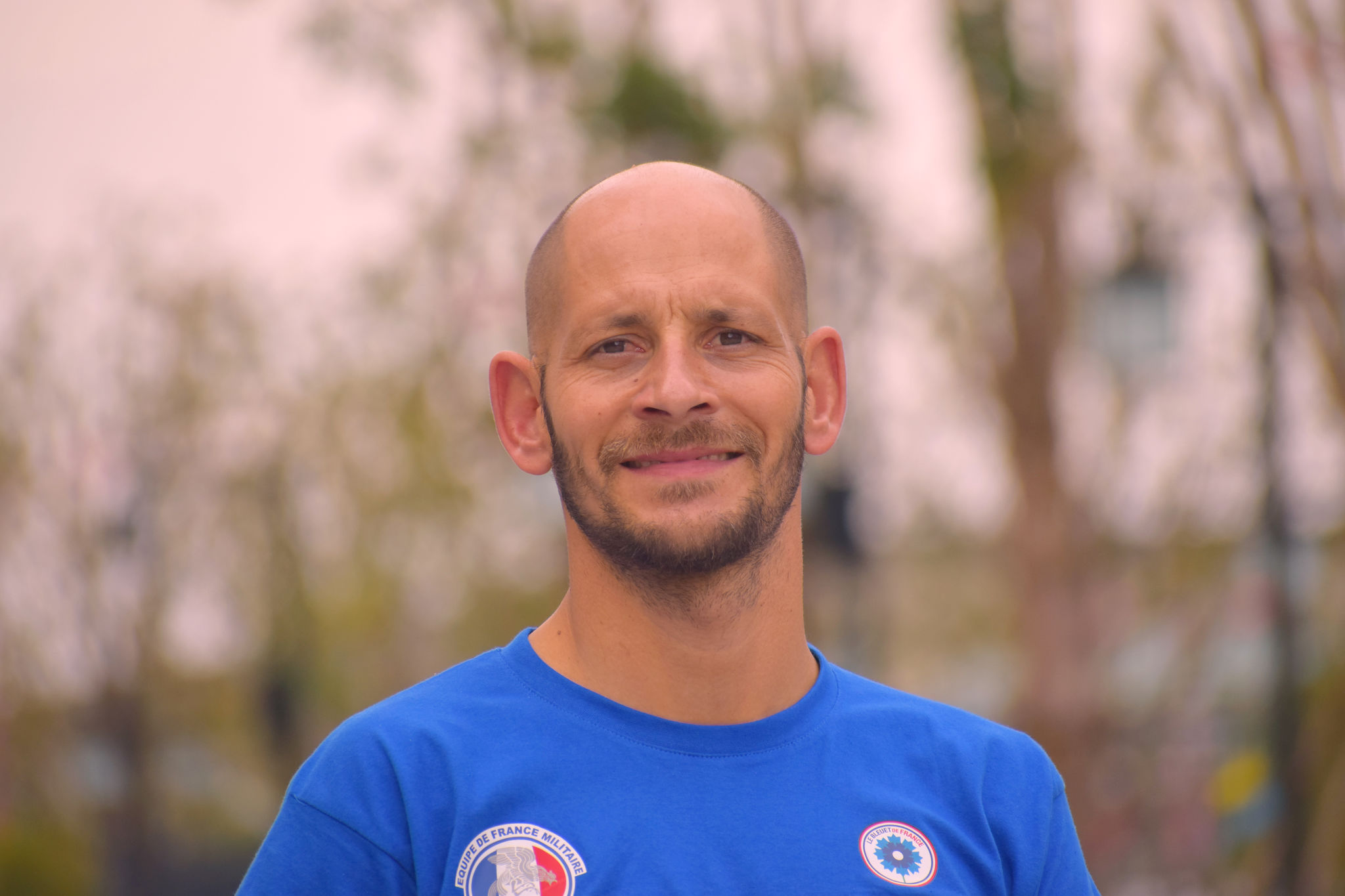 As such, the CISM CWG is one of the few global sporting events – and arguably the only one for military personnel – where the para athletes and able-bodied sportspeople compete under one overarching banner. The introduction of an integrated CWG programme came about four years ago, at the 6th CISM CWG, in Mungyeong, South Korea, allowing military para-athletes, defined as wounded, injured and ill military personnel suffering a long term physical disability as a result of their military service, to compete for the first time at the CWG alongside non-disabled athletes.

Following the example set at the previous edition of the CISM CWG, two sports – namely, archery and athletics – will see participation from disabled athletes at the ongoing Wuhan 2019 CWG too.

"The CISM Games bringing together disabled and non-disabled athletes makes a big impact on the confidence of para-athletes because they may not like to feel inferior due to the difference [in the nomenclature of the two World Games, if a separate competition for disabled athletes were held by CISM]," says Colonel Bertrand Gebuhrer, the French Chief of Delegation.

"It's great that Wuhan 2019 have pooled both disabled and non-disabled athletes in the same Games. France, too, soon will be hosting the Heroes Military Games (HMG) in September 2021, aimed at discovering new capabilities of the athletes, with no competition involved in any of the events. We will invite 32 countries of CISM to participate and the teams will be composed of both abled and disabled athletes," Colonel Gebuhrer added.

For CCH Pradalier, set to make his CISM CWG debut in Wuhan, the participation of both able-bodied and disabled athletes at the CWG holds much significance in his journey as a military sportsperson.

"Sport wasn't an entry route for me to the French army, even though since my youngest age, I have been very active and took part in very many sports," he says. "It was mostly to be able to travel that I had signed up to the armed forces; to be able to take part in sports was an added bonus."

Having served in the army from March 2003 to July 2010, it wasn't until CCH Pradalier met with an accident that, by his own admission, the true relevance of sport dawned on him.

"I was cycling to work, in Toulouse, and was hit by a lorry," CCH Pradalier, who is currently on contract as a civilian agent with the Ministry of Defence, recounts. "That accident in July 2010 induced paraplegia from the sternum-below, and ever since then I have had no strength, no range of motion sternum-below.

"Sport had been a passion for me even before my accident. Now, it allows me to live and breathe freely, and not consider my handicap. For me, it is an activity that allows you to move and make abstractions out of your physical handicap and overcome what we could have previously considered impossible."

A seasoned participant at the Invictus Games, an international adaptive multi-sport event created by Prince Harry, the Duke of Sussex, CCH Pradalier is due to take part in two events at the the 7th CISM CWG: the Disabled Men's 1500m IT5 and the 400m IT5.

"A lot of emotion is involved in this IT5 category, especially in the 1500m, which is effectively a race competed on a wheelchair, on a round track, and is designed to determine the fastest racer," he explains. "The 1500m is much more tactical than its 100m or the 400m equivalents. As far as the emotion aspect is concerned, every time you compete, you can feel the weight of the crowd, you can feel the country buttressing you and pushing you to go forward and faster. It sends an inexplicable thrill down the spine; it's a great emotion."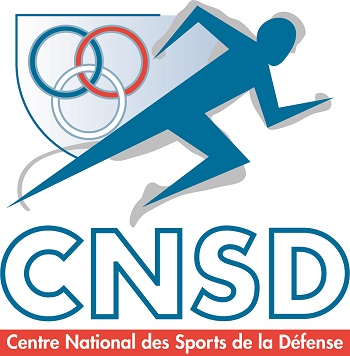 A dream of CCH Pradalier's is to assist rehabilitation centres in helping injured and wounded military personnel realise, as he puts it, "how meaningful life can be after injury, after service." While CCH Pradalier goes about pursuing that dream, national federations working under CISM, says Colonel Gebuhrer, have a vital role to play in providing the support the community of disabled military personnel need.

"Our Centre National Des Sports De La Defense supports its disabled armed forces personnel, and it's part of a big national plan to ensure we do not let them down," Colonel Gebuhrer says. "We need them in our set-up, and we need to use them. We continue to integrate them in the armed forces set-up depending on their preferences. It's a long process - to bring them from their wounded state, to help them become para-athletes. It's a process that begins after the injured and wounded service members leave the hospital. Then they discover many sports, and some of them opt to move into the competitive arena."

"As far as us French are concerned, we have an entire sport academy exclusively for disabled army servicemen. We devise year-round activities for them to take part in. And these events take place from the beginners' level and go up to the category for the elite athletes. These events are designed to help our para-athletes compete and excel in international competitions such as the Invictus, the CISM Games, and even at the upcoming Tokyo 2020 Paralympics, some of our athletes will be participating."

Does the French delegation's flagbearer himself have Paralympics aspirations?

"We will see that later maybe," says CCH Pradalier with a smile. For now, the veteran is focused on putting on a good showing at the 7th CISM CWG this week, and hopes to inspire people, with or without any disabilities.

"The purpose of life is to do the best we can, to push past one's limits," CCH Pradalier says. "Physical handicap is not a barrier; we can do anything despite whatever difficulty we may be confronted with. We can surpass it if we set our mind on it."
(Source: CISM Media and Communication Department - Editor and pictures: Ms. Annesha Gosh)